Celebrity weddings involve brands more than ever, but why?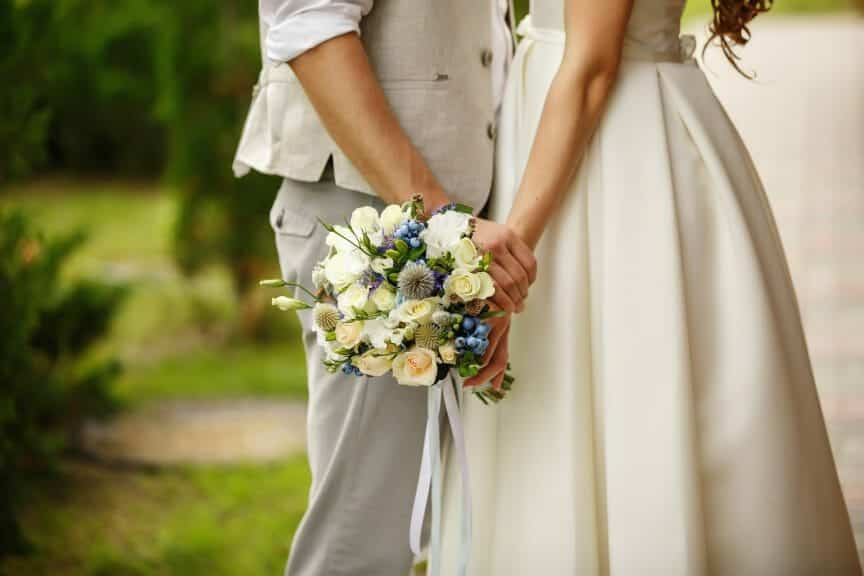 As singer Lionel Richie's daughter, Sofia Richie Grainge has been no stranger to fame, yet, until recently, she never had much fame of her own, only in the spotlight when dating Justin Beiber and Scott Disick. However, in April, after her Chanel-sponsored wedding, her luck changed: she became 2023's newest it girl.
This April, Richie gained her own voice and loyal following through her viral wedding "Get Ready With Me" TikToks, which showcased her personality and her new elegant style.
To many, Sofia's wedding, Chanel-filled or otherwise, wasn't another glamorous, inaccessible celebrity wedding. It served as the ultimate reminder of how far Richie has come. Countless viral TikToks show her style transformation from her Disick and Beiber days to now.
Sofia Richie Grainge avoided the out-of-touch nepotism baby label–something celebs like Hailey Beiber failed to do–and instead became something larger than herself, aspirational, classy, and, yes, privileged, but in an endearing way. She brought us back to the awe we want celebrities to evoke, before private plane use, partying antics, and whatnot soil their reputations.
What Are Sponsored Weddings?
Richie's alliance with Chanel proved beneficial to them both. Chanel made over $12.7 million in Media Impact Value and went up 300% in online searches after the wedding.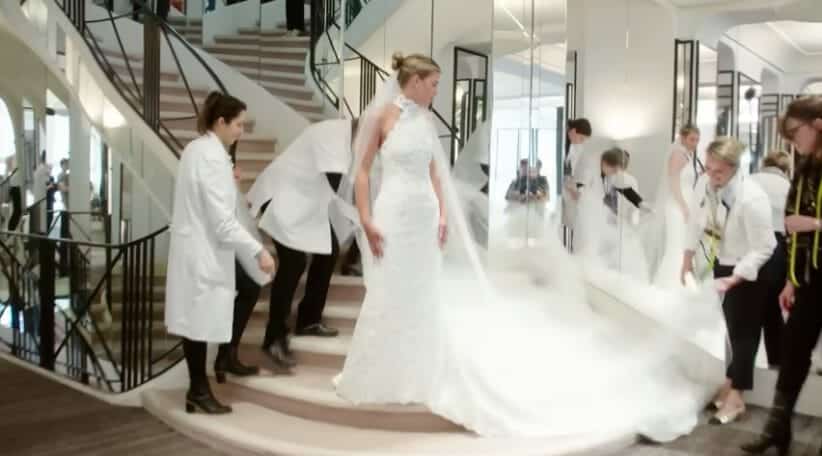 Sofia's wedding encountered a warm public reception. Yet it represents an unusual celebrity trend: the sponsored wedding, in which one or more brands are behind the festivities.
Often brands deny sponsoring weddings (many people would find brand endorsements tacky), but they will collaborate strongly with celebrities nonetheless. Perhaps the owners of the brand lend the celebrities an enormous yacht to use, and not so coincidentally, the entire wedding party wears that brand's clothing all wedding weekend.
You can spot a sponsored wedding by looking for a brand's winks and nudges, which can be anything but subtle.
Nick Jonas and Priyanka Chopra's 2018 wedding featured an endless stream of endorsements–Elit Vodka, JBL Audio, Lime Bike, and more. Their wedding shower was even at Tiffany's, though this decision seemed more genuine.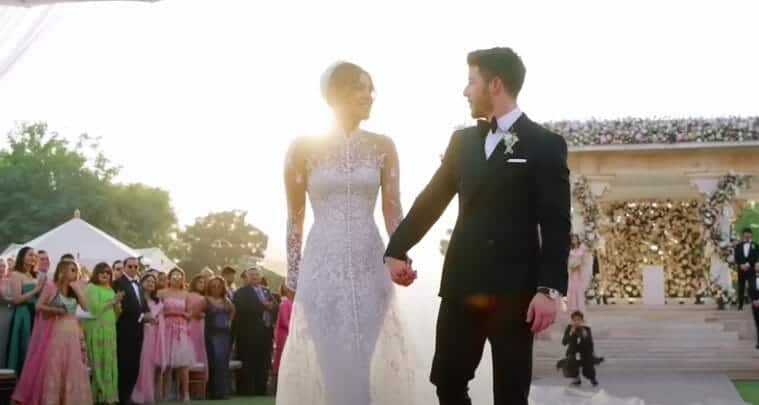 "I had so much fun building my wedding registry with @amazon. They have everything you need in one place!" Priyanka Chopra wrote in an Instagram caption. The couple's random endorsements prompted speculation that the two desperately needed money and staged their sponsored wedding as a PR stunt.
Yet a Vox article suggests simply, "Chopra and Jonas did what a whole bunch of other celebrities have been doing quietly for years: using the happiest day of their lives to get stuff for free. They were just a little more open about it."
All About the Money?
It's true, the trend of celebrities monetizing their weddings is hardly new. Reality stars often televise their weddings and make money in the process. Kim Kardashian had a televised wedding, as did Real Housewives Bethenny Frankel, Kim Zolciak, Kandi Burruss, and Cynthia Bailey.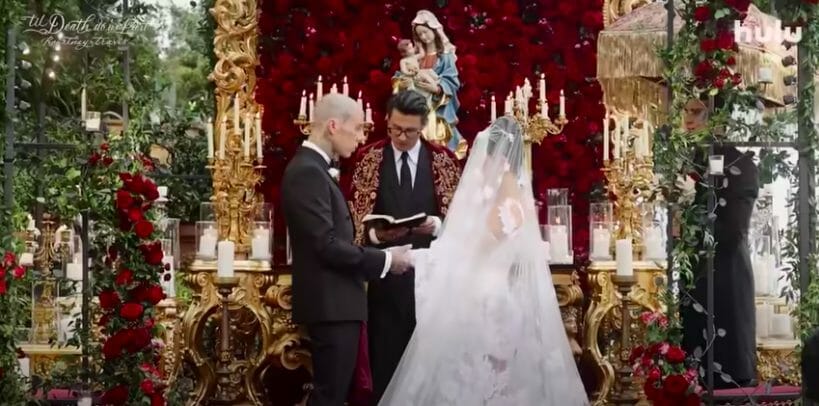 Catherine Zeta-Jones and Michael Douglas sold the exclusive rights to their wedding photos in 2000 to Ok! for $1.6 million. In 2004, TV personality Star Jones "offered beauty companies the 'opportunity'" to pay over $4,500 to sponsor her bridal spa. Similar brand negotiations occurred with her wedding registry, as well.
Weddings are expensive these days. The average wedding in 2023 rings in at a price tag of $29,000. Attempting to save money with sponsors makes sense for non-famous couples, many of whom jumped on the idea already. For wealthy celebrities, however, sponsored weddings don't make much sense at all.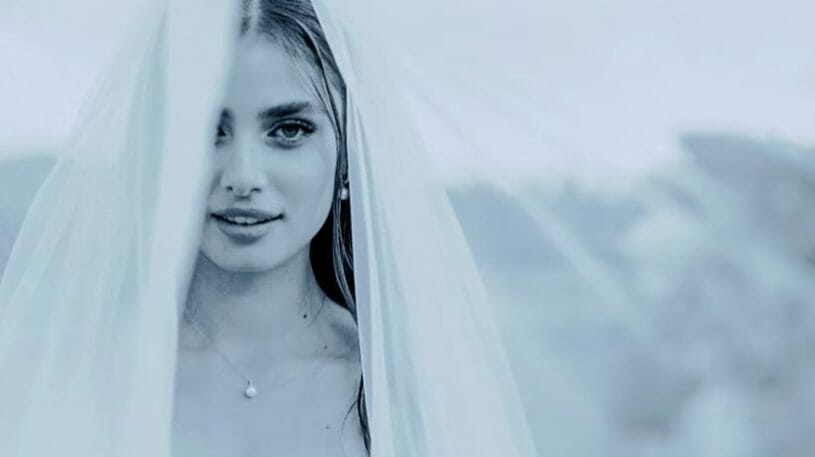 Some might say that celebrities' more overtly sponsored weddings is just a natural extension of what they've always been doing: making money off, well, themselves. But is it really that simple?
The Truth Behind Celebrity Sponsored Weddings
In cases like Sofia Richie Grainge's, the real answer may be more complicated. Although her wedding was not explicitly sponsored, Sofia still wore Chanel accessories whenever she wasn't wearing a Chanel outfit that weekend. Her three dresses for the nuptials' main events (wedding rehearsal dinner, wedding, and after-party) were all carefully designed with Chanel.
"I just want it to feel timeless," she said in Vogue when reflecting on her motivations through the design process.
Her agent Adee Drexler said that "she has always been an It girl," but now the world sees it. Her first TikTok's correspondence with her wedding weekend was no coincidence, but rather a chance for her to "[invite] everyone in as she started the next chapter of her life."
Richie's wedding collaboration with Chanel, then, seems deeper than typical #sponcon (sponsored content). It allowed her to show us her truest self, or, at least, the self she wants to be seen as.
Aligning herself with Chanel naturally aligns her with understated elegance and–even though the term doesn't apply–old money. After all, across the Internet, people concluded that Richie Grainge's new "quiet luxury" wardrobe represented her newfound maturity and sophistication.
Interestingly enough, other celebrities seemingly use their sponsored weddings to explore and adjust their public images, as well.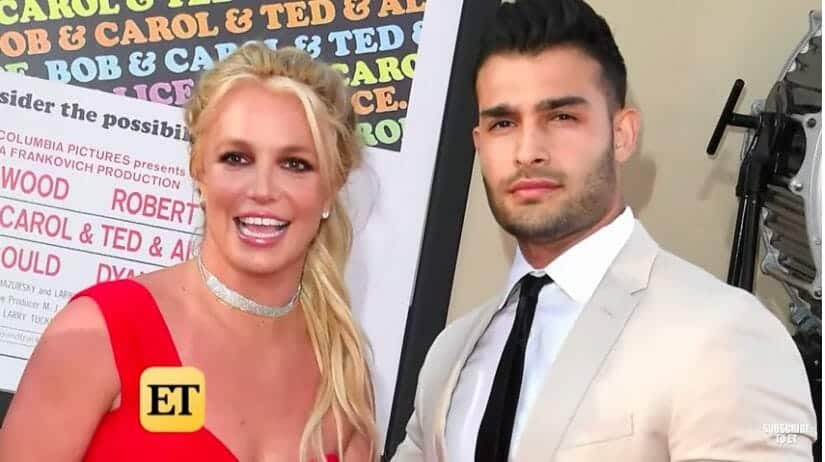 Britney Spears, a friend of Donatella Versace "for decades," wore a Versace wedding dress. "It was amazing to see Britney so liberated, so free," Versace said after seeing Spears in the dress.
The New York Times speculated that Britney's dress symbolized her "new era of independence." After all, Spears' 2022 wedding to Sam Asghari happened soon after her freedom from her arduous 13-year-long conservatorship.
Celebrity sponsored weddings walk the tightrope between being personal and performative. They represent celebrities' genuine motivations (no matter how murky) and give the people a display to remember (even if it's just in magazines.) Yet brands seem to make or break our impressions of celebrities' weddings more than ever.
Do celebrities use brands to personalize their weddings, send a message to the world, and profit off of their celebrations? Maybe the real question is why we continue to fall for it.