Image via
The trend of compact console systems continues with the release of the Sega Mega Drive Mini. This small version of the famous Sega Mega Drive will have a total of 42 games pre-loaded for you to play!
Last year we had the PlayStation NES Classic with 20 vintage games to play. Now Sega is taking things up a notch with 22 more games than their competitor. Furthermore, the Mini Mega will be released in Europe, North America and Japan all with different outlets (HDMI/USB).
The console is available for pre-order and set to be released in September this year. Each kit comes with the console, 2 wired control pads and the required cables. They are really going for a nostalgic feel with the design of the console and controllers. Even the website has the classic Sega Mega Drive branding with the grid detailing and 16-bit stamp.
The 42 games pre-loaded on to the Mini Sega Mega Drive are:
Sonic The Hedgehog
Ecco the Dolphin
Castlevania: The New Generation
Space Harrier 2
Shining Force
Dr. Robotnik's Mean Bean Machine
ToeJam & Earl
Comix Zone
Altered Beast
Gunstar Heroes
Castle of Illusion Starring Mickey Mouse
World of Illusion Starring Mickey Mouse and Donald Duck
Thunder Force 3
Super Fantasy Zone
Shinobi 3
Streets of Rage 2
Earthworm Jim
Sonic The Hedgehog 2
Probotector
Landstalker
Mega Man: The Wily Wars
Street Fighter 2: Special Champion Edition
Ghouls 'n Ghosts
Alex Kidd in the Enchanted Castle
Story of Thor
Golden Axe
Phantasy Star 4: The End of the Millennium
Sonic The Hedgehog Spinball
Vectorman
Wonder Boy in Monster World
Tetris
Darius
Road Rash 2
Strider
Virtua Fighter 2
Alisia Dragoon
Kid Chameleon
Monster World IV
Eternal Champions
Columns
Dynamite Headdy
Light Crusader
This Mini console only costs £70! That is good value for money. Moreover, this would be great for parents wanting to share their old interests with their kids. It's small and compact and you don't need any extra discs or cartridges! We are a bit jealous of the decorative cartridge that Japanese consumers will get.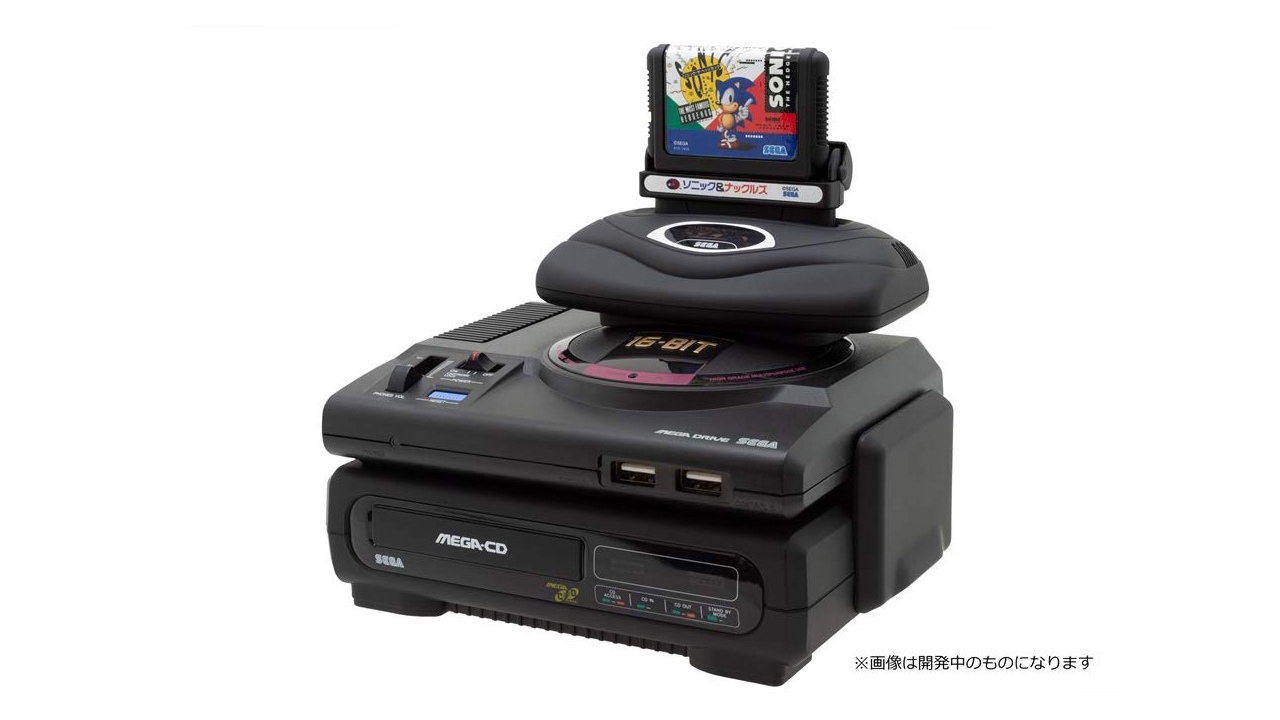 There are some absolute nostalgic classics included here and some games I'm sure that people may not have heard of. This is a really clever way of re-introducing something to both the generation they were originally for and a new generation of gamers. We are really interested to see how this takes off and what players think when the Mini is released on September 19th.
May you like check it out: WATCH: Extreme Winter Sports From The X Games In This Edit