Ubisoft is continuing to leave 'Skull and Bones' on the back burner as news of a remake of 2013's 'Assassin's Creed: Black Flag' circulates the internet. 
With plenty of new Ubisoft games on the slate, the 'Assassin's Creed' franchise is undoubtedly Ubisoft's most successful release. They're going to make the most of it because while the franchise is aging, a new era is beginning.
It just happens to look very similar to the old era.
What We Know So Far
According to an article by Kotaku, two unauthorized sources have confirmed that the sixth installment of 'Assassin's Creed' is in the early stages of development for a remake.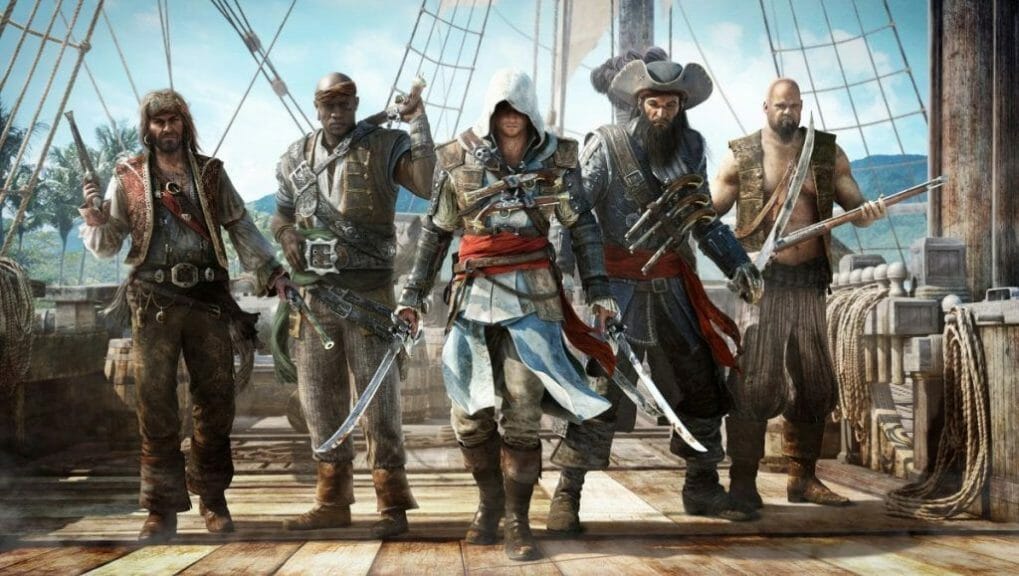 Kotaku requested a comment from Ubisoft, but according to the article, "a spokesperson for Ubisoft declined to comment."
As leaders in the development of the franchise, including remasters and remakes, Ubisoft Singapore has yet to confirm the production.
But, despite the lack of validity to the claim, Twitter saw an influx of excitement from fans, with many such as @pippatuckwell jumping back to the dialect with, "Yar! Pirate time again?"
While others, like @oskool_g, have stated that "Assassin's Creed Black Flag 2 would've been better than a remake." 
And, while the sources stated that the game is in early development and won't hit the market for a few years, what does this mean for Ubisoft's unreleased 'Skull and Bones,' which was originally announced in 2017? 
Available to pre-order now, the game was due to release at the end of 2022. We have now seen its sixth delay, with a new release date in "Spring 2023."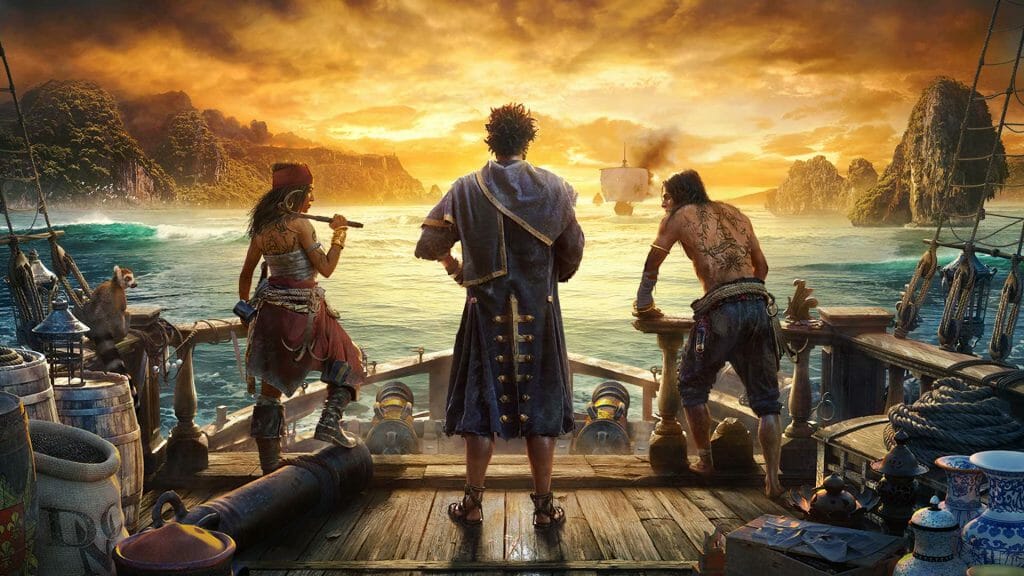 Alleged to be released this year, 'Skull and Bones' didn't showcase any gameplay in this year's Ubisoft: Forward. The official showcase for the year was live-streamed on YouTube in June. Not boding well for its release. Nor did it showcase anywhere else.
Ubisoft seems to be swapping one pirate game for another.
Skull and Bones might be destined to lay dormant as Ubisoft focuses on revisiting success with its most popular franchise. I mean, Assassin's Creed 2 hit 9 billion sales, holding the Ubisoft title for 'the best-selling Assassin's Creed game'.
What About Black Flag?
Assassin's Creed IV: Black Flag was originally released in 2013, as a cross-gen game between PlayStation 3, Xbox 360, and, Wii U. Only a month later, the game was released on PlayStation 4 and Xbox One.
The sixth installment of the franchise saw "Compelling characters, an expansive world, and an incredible amount of pirate activities to engage in," bringing a whole new landscape for fans to explore.
Based in the West Indies, Welsh pirate Edward Kenway is living during the golden age of piracy. Players will have plenty to do. From experiencing explosive events from the time, exploring unique locations, and surviving as the captain of your customizable ship.
If the remake of 'Black Flag' can capture the essence of the original, it will offer players hours of fun in an open world. A lot like today's most successful games. 
And then there is the storyline.
Whether the remake would follow from the original is unlikely. The success of game remakes relies on nostalgia. Fans play these games as a throwback to the past. Many want to see the story of Edward Kenway unfold in the next-gen graphics of consoles today.
Because if I am honest, the gaming market is already heavily saturated. Ubisoft and many other studios have cracked the code, improving on productions that they know are already a hit.
The Remakes
There have been plenty of remakes and remasters over the last few years, most of them being decently successful.
Don't get me wrong here, I am not saying all games need to be remade. Some of them are simply too recent to do so. And some need no improvement.
I mean, look at the last few years.
The Last of Us: Part 1 hit the market for a third time in September 2022. Labeled as a "faithful remake," the game sold over 368,000 copies and was picked up by HBO for a television show that aired on January 15 of this year. Once again spiking the sales for the remaster.
And again, in March of this year, Capcom released a remake of 'Resident Evil 4' following the success of the remakes of 2, which sold 5 million units in its first year, and 3, which sold 4 million. 
Resident Evil 4 (2023) has now hit the 5 million copies sold mark, labeling it as a success.
So, whether you want to admit it or not, the production of remakes is here to stay.
Back To The Rumor
While the rumor of the Black Flag seems worthy of belief, the unauthorized sources are exactly that.
Unauthorized.
The game may be in the earliest stages of production, but until Ubisoft chooses to confirm, all we have is speculation and hope.