Alison Webb's mission, should she choose to accept it, was to allow an unnamed VIP landing space in her Warwickshire garden. What she didn't expect was to see Hollywood royalty Tom Cruise step out of the chopper!
Risky Business?
Tom Cruise, star of the silver screen, is best known for films like Top Gun, Mission: Impossible and Knight and Day. He is currently in the United Kingdom filming for the next installment of the Mission: Impossible franchise.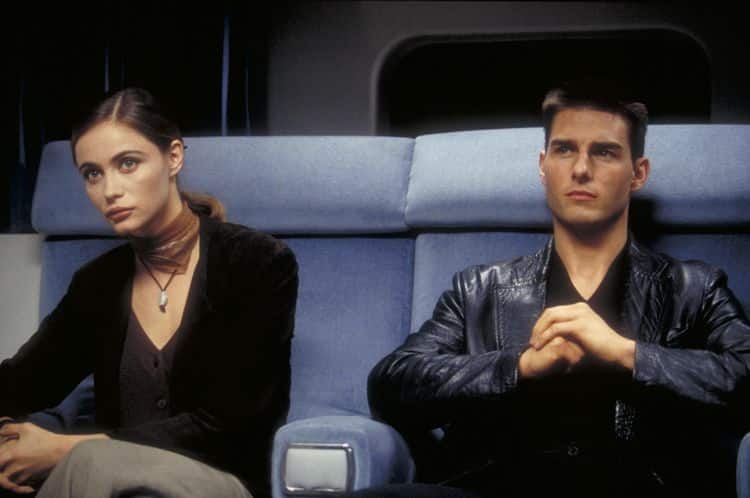 The actor wasn't exactly cruising, though; he was running late. And that's where the Webb's come in…
A Family Affair
It was just an average summer's day for the Webb family from Warwickshire, until a celebrity encounter made it one they'd never forget.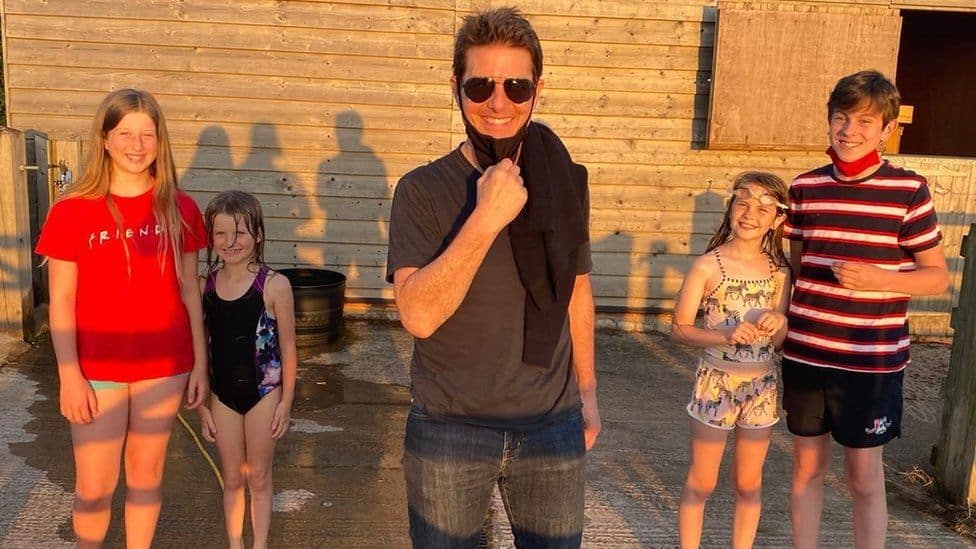 When asked to let a VIP use her garden to land a helicopter, Alison Webb jumped at the once-in-a-lifetime chance. Alison told BBC News that she "wasn't expecting anybody quite as famous" – I'm sure Tom Cruise, multi-award-winning actor, was a bit of a shock!
The Mummy star… and an actual mummy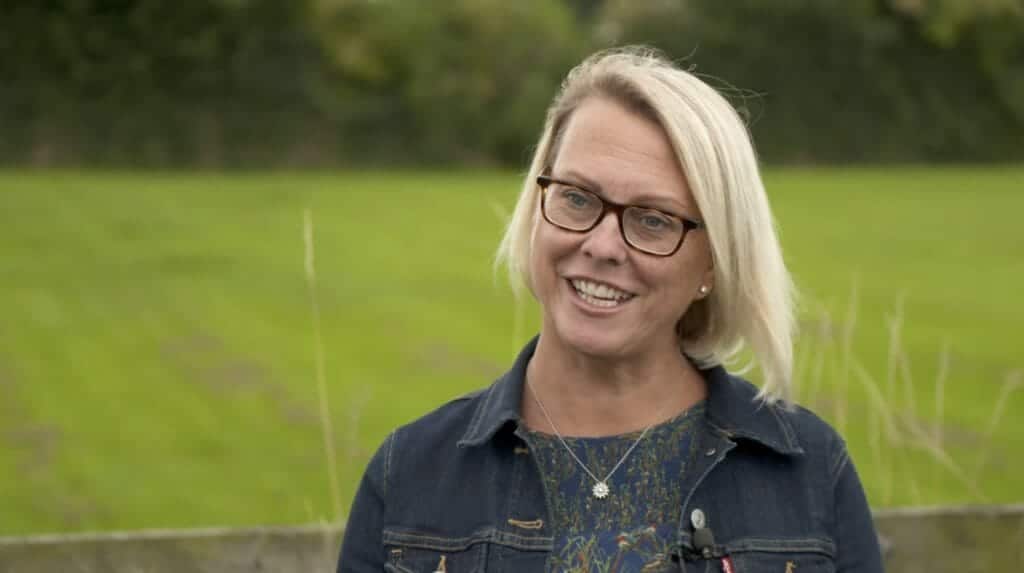 Alison, pictured above, laughed when recalling the bizarre moment Cruise strolled across the fields. His unexpected visit was due to Coventry Airport being shut, and he needed somewhere to land the helicopter. Alison was only happy to oblige!
"Get to the choppa!"
In exchange for her kindness, Tom Cruise posed for photos and also offered Alison's kids a ride in the helicopter while he attended a meeting. What appeared to be a Mission: Impossible was made possible for Alison's children and husband, as they took to the skies in a movie-magical moment.
One Time Thing?
This isn't the only time Cruise has starstruck Brits; in April 2021 he shocked locals in North Yorkshire when he turned up by helicopter for filming. Watch the moment he arrived in style here!
What an unforgettable day for the Webb family – you could say Alison became the Top Mum after granting this request.
Still not satisfied with your Cruise cravings? Check this out.