Another beloved celebrity has gone too soon. Aaron Carter, brother of Nick Carter and a popular 90s pop star was found dead in his home a few days ago. He was found face down in his bathtub but any other details about his death have not been released yet.
Carter has struggled for years with substance abuse and mental health issues. After the loss of his dad and brother though, he never really recovered from that. Hopefully, now he is at peace. His brother Nick paid tribute to his brother online and on stage at the Backstreet Boys concert in London two nights ago. His grief is apparent.
At times, the Carter brothers had their differences but they loved each other, much like siblings do. Nick's tribute is heartfelt and heartwrenching with how much he misses his brother and is in shock that he is really gone. Fans certainly feel similar feelings of shock and sadness since the news broke. See Nick's tribute below:
At the Backstreet Boys concert in London two nights ago, the group paid tribute to Aaron during their concert and Nick couldn't hold back his tears and grief anymore after a while.
It's Hard Not To Get Emotional With Nick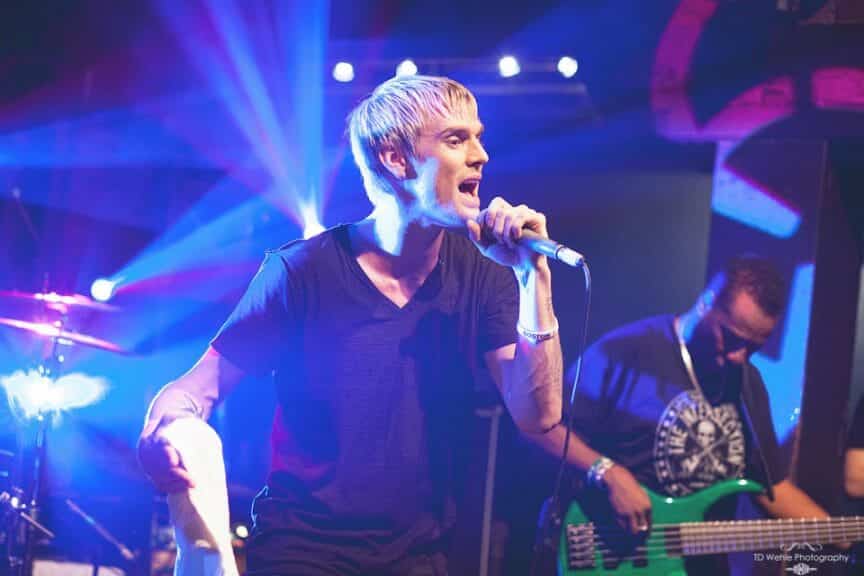 Another tribute that was very touching was Hilary Duff. She and Aaron dated back in the 2000s and they were one of the couples that fans always admired and wanted to work out. Aaron's death has shaken fans, friends, and family, there's no doubt about it. All everyone can hope for is that he is finally at peace now and no longer in pain. RIP Aaron.
If you or someone you know is struggling with depression, this article may help guide you through how to get back to feeling like yourself.