In conversation with Olivia Cooke in a recent House of the Dragon interview, Emma D'Arcy said that their drink of choice is a Negroni Sbagliato with prosecco in it. Little did they know that this response would go viral on social media.
Who Is Emma D'Arcy?
Emma D'Arcy is an English actor who identifies as non-binary and uses they/them pronouns. They are currently starring as Rhaenyra Targaryen in House of the Dragon, a 2022 spin-off series from Game Of Thrones.
The viral clip comes from a 'Get To Know Me' video posted by HBO Max on YouTube between Emma D'Arcy and their House of the Dragon co-star, Olivia Cooke. In the video, they choose personal questions from a hat and answer in turn. One of Olivia's questions is 'What's your drink of choice?' to which Emma replies, 'A Negroni Sbagliato… with Prosecco in it.' See below for the viral clip.
Why Did This Response Go Viral?
Some people might be confused about why this response gained so much media attention – all Emma did was state their favorite drink in response to Olivia's question. But fans and viewers noted the soothing and seductive tone of Emma's voice, causing the internet to swoon over this attractive and mature response.
In particular, the clip has gained traction within the LGBTQ+ community.
Emma D'arcy saying Sbagliato.

The girls gays and theys: pic.twitter.com/qSgXRlSRRq

— Shades of Deadly (@jkyboitheweapon) October 9, 2022
Many people also noted a flirtatious vibe between the two co-stars, resulting in fans shipping them together and taking fascination with their friendship.
Not only did they appear to have chemistry in that video, but they certainly look good together too!
But What Exactly Is A Negroni Sbagliato?
Classic Negronis contains equal parts gin, Campari, and Vermouth, resulting in a bitter, orange-flavored cocktail. However, the Sbagliato element means the gin is replaced with prosecco, making it fizzy and slightly sweeter. This cocktail was originally made by mistake, with a bartender accidentally using prosecco instead of gin. It is usually garnished with orange peel.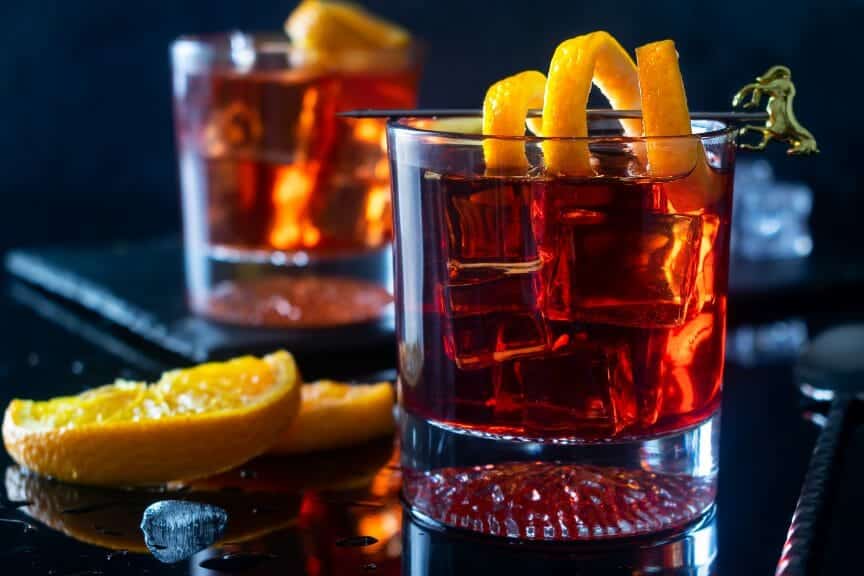 Many bartenders on TikTok commented to say that Emma did not need to specify a Negroni Sbagliato with Prosecco in it, because Negroni Sbagliatos contain Prosecco by default. But maybe Emma just loves the Prosecco component of the drink and wanted to emphasize it. Plus, it sounded amazing coming out of their mouth.
Unsurprisingly, more Negroni Sbagliatos are being ordered now than ever. Perhaps give it a try the next time you're at a bar if you're looking for something new, especially if you like bitter drinks.
You can catch Emma D'Arcy and Olivia Cooke starring in House of the Dragon, streaming now on HBO Max, Now TV, Hulu, and Sky Atlantic.