Matthew McConaughey is one of those actors that on or off the screen, seems to be the same. A pretty chill, laid-back guy who just sort of goes with the flow. He's made movies in a variety of genres and does have some range but he is always still the chill guy, no matter what the plot. McConaughey recently watched his audition tape from 'Dazed and Confused' for the first time and he remembers it pretty well.
McConaughey remembers how this role was just going to be a summer job and that was it. Well we all know how that turned out. Things we think are going to be one and done sometimes are but most of the time it turns into something we do for life.
McConaughey's Reaction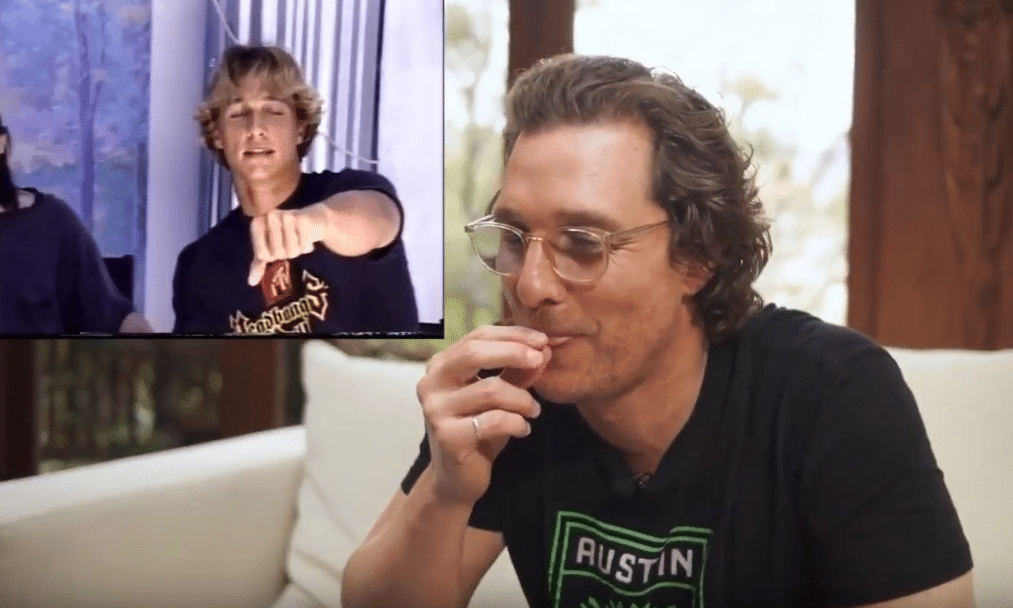 McConaughey was not not the first choice for the role either, according to the director, Richard Linklater.
"When I first met Matthew, he came in and he's, like, this really good-looking, clean-cut guy, and that threw me off, I was, like, 'No, you're not right for this part.' I'm thinking this after just meeting him, and he looked at me, and he goes, 'Hey, I'm not this guy, but I know this guy. I know this guy. He's from Longview, I'm from Huntsville, these are East Texas towns. I know this guy. And then he did his audition and he kind of, like, fell into this character. His eyes turned into little quarter slots – he's like, 'Hey, man, you got a joint?' And I was, like, 'Holy s***. He became that guy. Holy Moley. And I always say Matthew's a character actor. I met him as a character actor."

Richard Linklater
It is so funny to read how Matthew McConaughey was not what a director was looking for and that he thought it was only going to be a short summer job. Back in 1993, it makes sense but with who he is now, it's hard to imagine. Also seeing actors' reactions to their work and seeing it for the first time years later is always interesting to me. I don't how they can work on a project for months and not watch the end result. The reaction though is priceless and getting to see a young McConaughey with the "alright alright alright" for the first time before it became his iconic line is everything.
Click here to see Snoop Dogg give savage jokes to McConaughey.