Beloved actor Paul Rudd has been crowned People Magazine's Sexiest Man Alive, and naturally, the internet has reacted in a lot of very meme-ingful ways.
Paul Rudd has become an icon over the years, from his Clueless days, playing the often considered seventh friend Mike Hannigan on Friends, and of course, his recent success as the witty Ant-Man in the MCU; there's no end of hilarious content from the comedy actor.
A running joke on the internet is his ageless appearance, with many suggesting that Rudd must be a vampire or involved in a sketchy deal with the devil to retain his youthful appearance. Others have quipped that his lack of aging is due to his unproblematic personality.
So when he was announced as People Magazine's Sexiest Man Alive 2021 – quite the impressive title – fans and friends alike took to social media to congratulate Rudd in the only way they know how; by roasting him on the internet. Very touching!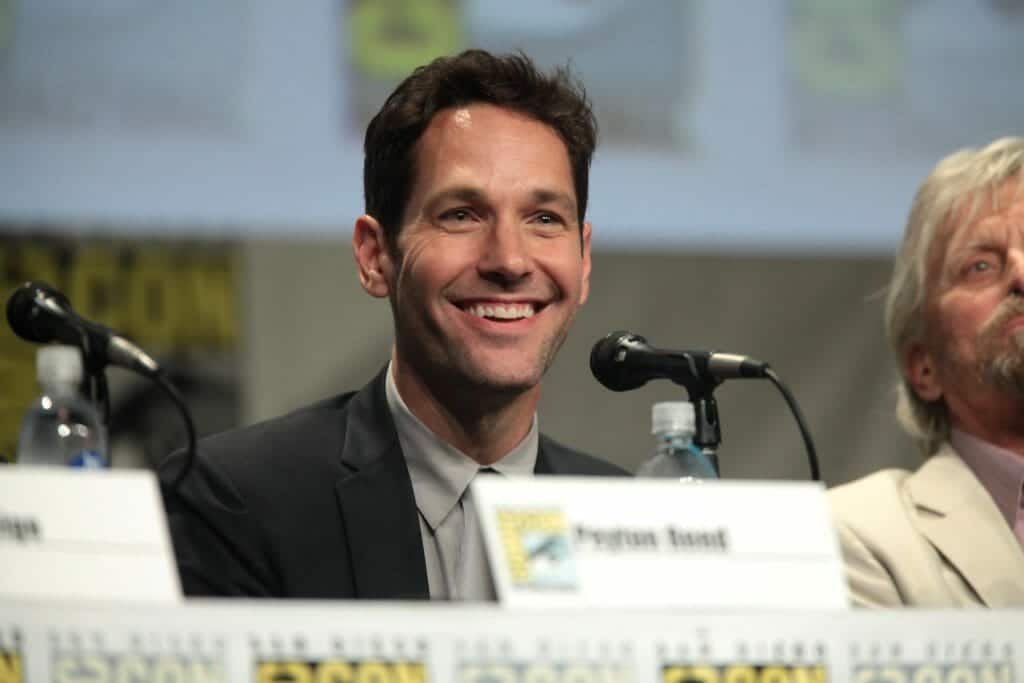 Rudd himself reacted to the news with his usual charm, claiming in his behind-the-scenes video that he was going to have business cards made, and really lean into the title. I think that's fair enough!
Rudd is the 36th recipient of the prestigious accolade that began in 1985 with Mel Gibson and has included celebs such as Idris Elba and Chris Hemsworth.
Previous title-holder Ryan Reynolds was one of the first to react to the news, responding on The Tonight Show Starring Jimmy Fallon to Rudd's coronation by claiming he is "aging backward because of his contract with Satan" and that the title is "wasted" on the shy Rudd, giving insight into what he would do differently as People's Sexiest Man Alive compared to his first bout with the honor. Of course, true to his hilarious personality, his suggestion was to "seize the opportunity" and something about abandoning his family…
"I would roam the world clutching my dog-eared People magazine, going from town to town, sewing my wild oats like some sort of nude, magical gardener. It would be amazing."

Ryan Reynolds
Take a look at some of the other celebrity reactions below!
And of course, the fans had some pretty great responses too!
What a wonderful reception! It's all in good humor and fully expected by Rudd. Aware that he would get "so much grief" from his friends, he joked that were the shoe on the other foot, he'd totally be dishing out the jokes too. Though, perhaps the most hilarious response came from the actor's wife Julie, who said she was "stupefied" by the news! Ouch.
Regardless of the roasts, Rudd has said that he hopes this victory will lead him to be invited to "sexy dinners" and that he plans to spend a lot more time on yachts, trying to get better at "brooding in really soft light".
"I like to ponder. I think this is going to help me become more inward and mysterious."

Paul Rudd
So long as it doesn't go to your head, Paul.
Read More: Leonardo DiCaprio In Talks To Play Cult Leader Jim Jones In New Biopic