There is no denying that Madonna's fame has come with its challenges and she has become renowned for breaking social boundaries and shocking the general public over the years. However, her recent Halloween-inspired photo shoot with V magazine has left fans and social media in outrage.
Her latest cover interview depicts Madonna as Marilyn Monroe on her death bed. In this recreation, the 63-year-old was seen lying down on an untidy mattress, sporting a blonde bob, silk gloves, and a plush fur jacket. Exposing much of her skin, prescription pill bottles can be seen to encircle the room. In 1962, Marilyn Monore was found dead in her apartment in Brentwood, California, where she was found to have overdosed from sedative drugs the night before.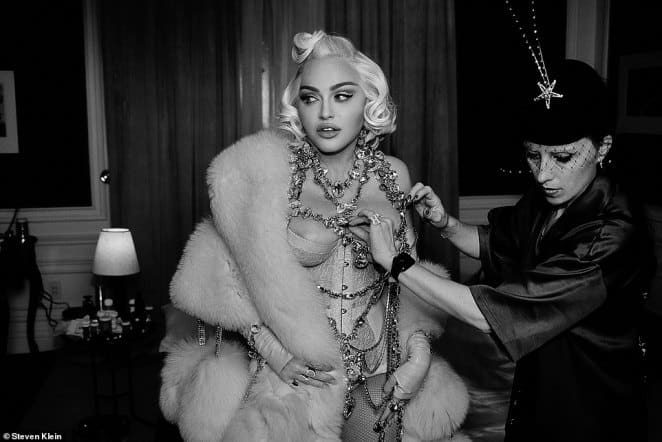 The cover shoot created by photographer Steven Klein is eerily similar to Monroe's bedroom when she was found dead. Consequently, Madonna has been slammed online for this shoot being "gross and inappropriate".
Mike Sington, a pop culture expert, tweeted, "For some morbid and eerie reason, Madonna decides to re-create Marilyn Monroe's death bed."
Others commented, "this makes me queasy", and "this is sick and nothing good could come of it."
Despite its negative reception, Steven Klein said he was inspired by Bert Stern's series The Last Siting, which is famously known to be Monroe's last photoshoot before her death. The cover interview is highly risqué, with Madonna looking half her age. Klein states that he and Madonna were not "interested in recreating the images exactly" but the aim was to "capture the liaison between a star and the camera, the mystery, the magic of the creative collaboration."
Artistically, Klein has created some gorgeous photos that portray Madonna as a decadent femme fatale, however, the photos that have Madonna sprawled over a mattress do seem to be pushing Klein's concept too far.
Once again, Madonna never fails to leave something controversial and leave us conflicted.