The renowned Berlin club has always been known for its extremely severe entry requirements and strict bodyguards in order to safe-keep its pristine aesthetic and mystery inside its walls. However, it looks like getting in is much harder than just looking good or being…well… one of the richest men in the world at the moment.
Elon Musk took to social media after his brief stay in Germany to dispel rumours that onlookers at the club have been spreading…primarily that the long-timer bodyguard Sven Marquardt himself turned the world's richest man away from the club.
Musk claims that instead, it was he that actually refused to enter the techno club… but who shall we believe?
Musk recently has been in the headlines for having bought a 9.2% stake in Twitter amassing around 3billion dollars. Since, he has been partying hard in Germany, celebrating, it seems. The Times recently published a piece on him claiming he has "dived into Berlin's famed fetish and electronic music scene". Other clubs he has been seen to attend were the techno sex club KitKatClub, as well as the labyrinth-style warehouse club Sisyphos.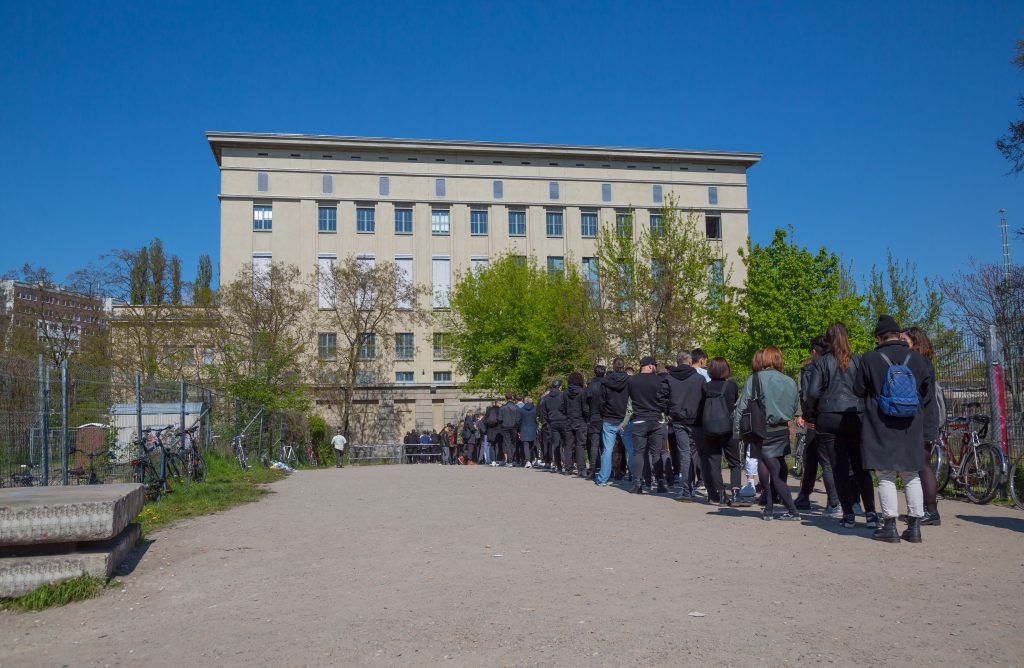 Speculations about Musk's Berghain venture began as he tweeted at 3.15 AM on Sunday morning, "They wrote PEACE on the wall at Berghain!"…followed by: "I refused enter…"
Around 6AM, he elaborated about his reaction: "Peace. Peace? I hate the word…Those who do care about peace (myself aspirationally included) don't need to hear it. And those who don't care about peace? Well…"
So, he's definitely been in its vicinity then, as the PEACE sign is a new addition to the outside of the club. French DJ Miss Kittin posted an Instagram image showing it:
However, if Musk actually tried to enter the club at the time of the tweet, then he should've taken a quick crash-course on Berlin club etiquette to know that those were the worst possible hours to attempt entry for a non-regular. Rumour has it that Berliners seem to think that going clubbing between 10 PM and 6 AM is too touristy, so chances of being rejected are high in order to not over-saturate the club's chic mystery with wide-eyed jaw-dropped newbies. 
However, a Reddit user named KaspersLunita on the /r/berlin forum actually claimed seeing Musk at the head of the queue and getting rejected at the door. Another user confirmed, "I saw it." and claim it was Sven Marquardt to bounce him. 
The /r/berlin forum shares some disapproval of Musk's new 'gigafactories' that he built in Berlin, saying it showed his arrogance and ignorance when concerning the environment, nature, and the local people. Perhaps, those are the reasons Sven might have pushed him aside. 
The gigafactory was built at the end of March. It is a Tesla manufacturing facility and just a few kilometres away from the German capital. A lot of environmentalists have been very vocal about their disapproval of the factory and its construction, claiming it could potentially strain the local water supply and nearby wildlife. 
So, perhaps, these are the reasons that Musk did not pass Sven's vibe check. 
In other Elon news, Musk apparently pledged $6 Billion to end world hunger…and the UN are now calling to collect the sums.