Recent news surrounding the arrest of '8 Passengers' Mother Ruby Franke has shocked the YouTube community. Allegations of child abuse and neglect have ruptured the dynamics of family vlogging channels, calling into question the ethics of parents who display their children's lives on the internet.
Who are the 8 Passengers?
Vlogging her family of eight from 2015 to late 2020, Ruby Franke and her children were the center of YouTube's family vlogging scene. Amassing over 2.5 million followers, with 1 billion total views, audiences were able to watch the Franke children grow up. Growing up in Utah, the Mormon family documented their seemingly normal suburban lifestyle. Unknown to the public, things were much darker behind the scenes.
What changed?
Audiences who have watched the family do not recognize the once kind, welcoming, and supportive family who graced their screens. With their once large fan base and seemingly loving home, the family's life began to disrupture in many ways. According to eldest daughter Shari Franke, it was joining the support group 'Connexions' that changed Ruby Franke.
What is Connexions?
Ruby Franke and her family became involved with a self-help group named 'Connexions'. Ruby Franke's husband claimed it was 'Connexions' and its owner, Jodie Hildebrandt, that caused the issues within the family. The extremist group offers courses for families and relationships, Kevin Franke claimed it was Jodie who encouraged Ruby to kick him out. Hildebrandt has been accused of pushing her extreme beliefs and 'principles of truth' onto others. Her work specialized in porn addiction, which is a sin within the LDS church.
Tibbets said Hildebrandt told him that if he "didn't accept the Mormon God, would never be able to get help from therapy." At the time, he was questioning his faith after his father had given him the choice to attend church or not.

Daysia Tolentino
Previous allegations
There had been growing concerns surrounding the Franke family for the past few years. YouTube and TikTok edits had been accusing the parents of abuse and harsh punishments. The 8 Passengers hashtag on TikTok has amassed 3 Billion views with daily edits made of past vlogs.
Removing Son's Bed
Some allegations included: In 2020, Ruby Franke's son Chad claimed his parents removed his bed as a punishment, forcing him to sleep on a bean bag for seven months.
Credit: Youtube/8Pass
Starvation
Ruby Franke revealed how she refused to drop off her daughter's lunch at school. Her young daughter had forgotten her lunch and was forced to go hungry at school. To teach her a lesson, she hoped "nobody would give her food or step in".
Wilderness therapy
Claiming her oldest 14-year-old son did an "accumulation of things" and that harsh therapy would help him mature, she sent him to an outdoor wilderness therapy program. These therapy programs are designed for youths who struggle with abuse and addiction and have often been found to have more harm than good. Wilderness Therapy consists of painstaking activities, minimal food, and intense manual labor; statistics reveal that in the past 15 years, 86 people have died in Wilderness Therapy.
Arrests and charges
As the family went quiet online, this August saw the arrest of Ruby Franke and her business partner Jodie Hildebrandt. Franke's 12-year-old son escaped from their home wounded, asking for food and water from the neighbors. Both Franke and Hildebrandt were arrested and charged with six counts of aggravated child abuse. According to Rolling Stone, these charges include
"Physical injuries or torture, starvation or malnutrition that jeopardizes life, and causing severe emotional harm."

CT Jones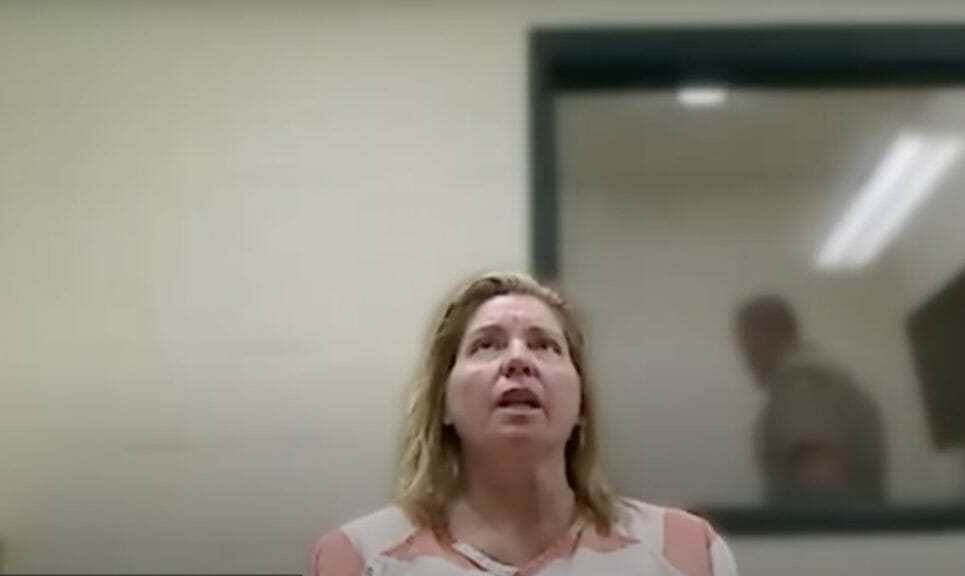 The ethics of family vlogging
The charges against 8 Passengers, Rubt Franke, have brought question and doubt to the dynamics of family vlogging channels. The practice of families showcasing their child's daily lives has increased on YouTube within the past five years. 8 Passengers detailed their children's most intimate moments, with past videos showcasing puberty talks, first periods, and bra shopping.
"Embodying the dark side of family vlogging, Ruby and Kevin Frankes exploit their children in the pursuit of money and fame. While they claim that they use the money their children bring in to improve their quality of living, these earnings come at the cost of the kids' wellbeing."

Kira Wang
Should we continue watching family vloggers?
As more families join YouTube and enter the business of family vlogging channels, audiences are questioning whether viewership is contributing to the invasive nature of the channel. No matter the dynamics of the family, children on YouTube are still being used to help the parents earn money, opportunities, and success. With their lives plastered over the internet and their intimate details revealed, is it truly ethical for audiences to support families who video their children's lives, especially when they cannot give consent?
With no bail being set for Ruby Franke and Jodie Hildebrandt and a trial date yet to come, it is unclear of the future of these women. With child abuse charges facing both of them, it is a far downfall from the happy family they once presented themselves to be.