With the booming popularity of podcasts in recent years, a subgenre devoted to rewatching television shows has emerged.
It proved to be a hot financial and cultural endeavor, as rewatching podcasts like Drama Queens and The Office Ladies maintain high spots on the podcast carts. So, it was no surprise when Christy Carlson Romano, the voice of Disney's Kim Possible, launched PodCo.
This podcast network centers around stars of popular TV shows rewatching and discussing each episode of their respective shows. It was only logical for Romano – who played a beloved children's show character in the early aughts — to first launch rewatches podcasts on the network featuring shows that children of that era grew up watching.
So far, these podcasts include cast members of Wizards of Waverly Place, Evens Stevens, and Ned's Declassified School Survival Guide. These shows were core parts of many Gen-Z kids' childhoods. For many of them, they served as pivotal cornerstones of pop culture and life lesson handbooks. To listen to them have meaningful conversations about their time on their respective shows and discuss how particular that period was for them is a gift for their now grown-up fans.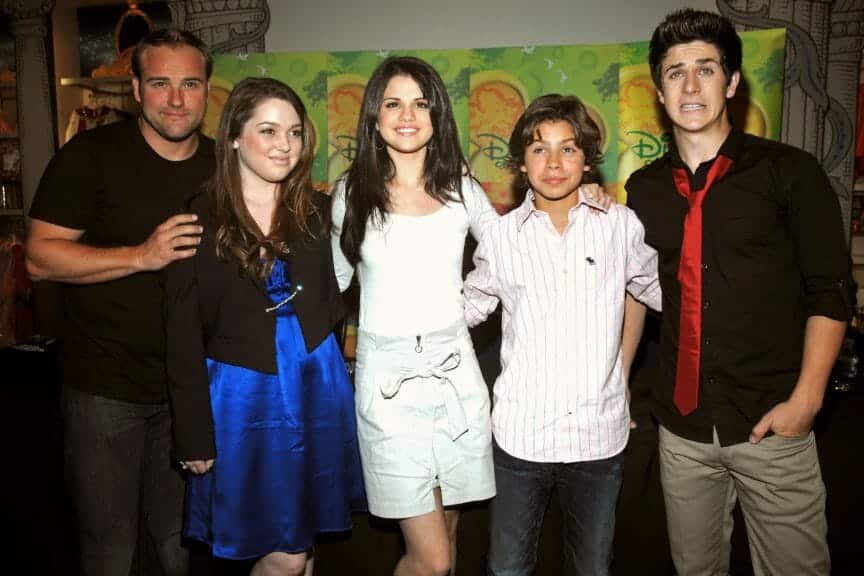 The Podcasts are Authentic
On the one hand, it is an opportunity for these stars to speak on their experiences, hashing out the beautiful and ugly behind-the-scenes content. On Wizards Pod, co-hosts David DeLouis and Jennifer Stone spent time in the first episode dissecting everything from Disney's prickly financial decisions to how Stone had to fight for her role as a series regular. But, the real intrigue came from their recent episode where they had Selena Gomez as a guest.
Listeners had complete access to a raw, honest, and emotional conversation between the three former co-stars, who described themselves as a "family." Their deep comfort level is apparent, as they did not gloss over hard truths.
Gomez not only shared how her time on the show was the "happiest" she had been in her entire life but discussed the toll her growing notoriety had on her mental health and the aftermath of the show's end.
"I think I slowly became kind of shamed. I felt ashamed of the decisions that I made," Gomez said. "I didn't want you guys to see me in the state that I was in because A, you would have told me the truth, which terrifies me, and B, I didn't want to let you down."
Gomez's vulnerability is a unique token that a reboot of her Disney show could not offer.
The candidness extends to Ned's Declassified Podcast Survival Guide podcast. Stars Devon Werkheiser, Lindsey Shaw, and Daniel Curtis Lee discussed the pitfalls of childhood fame where they were placed on pedestals as stars of their show only to discover that Hollywood was less benevolent than they realized. Cathartic for the former stars but intriguing for listeners who are now old enough to grasp the complexities of the entertainment industry.
They Do Not Ruin the Original Shows
Both podcasts take a line from Wizards of Waverly Place's theme song, "Be careful not to mess with the balance of things," and run with it. They provide valuable fan service without deteriorating the original shows and their beauty.
"We actually have a richer, more niche legacy impacting these people because it's not tarnished," said Romano.
The list of shows who made this mistake is not scant. The iCarly reboot is an example of a children's show revival that missed the mark by trying too hard to be politically correct and mainstream rather than idiosyncratic, which made the original popular in the first place. The show tried too hard to recreate the magic the original carried. However, instead of transporting viewers to a cherished time, it jarringly awakened them to the current brute reality.
On the other hand, these podcasts are devoid of sensationalism, a refreshing pivot from a space permeated by drama and gossip podcasts. They deliver a grand-scale reunion with appearances not only from the main characters but also from reoccurring characters, crew, and guest stars, which makes it feel so inclusive and exciting. Both feel like you are hanging out with friends. One second, you're laughing, and the next witnessing a confessional of latent feelings.
DeLouise and Stone have a stellar dynamic and riff off of each other. Werkheiser, Shaw, and Curtis Lee (who were tweens when they filmed the show) maintained a genuine friendship. It is unique to the fans who watched their on-screen friendship years ago and are now grown up with them. Listeners will feel satisfied hearing them discuss their behind-the-scenes obsession with Halo and comforted that the stars the fans looked up to years ago felt equally awkward and insecure behind the cameras as they did at that age.
Fans Still Can Feel Nostalgic
By keeping the "reunion" fixed to podcast format, the original shows remain glowing in their halls of fame, while fans still can get a rush of nostalgia.
"When your identity is up and down, when you feel insecure about life, nostalgia is a sweet medicine," said Werkeiser on Romano's podcast Vulnerable. "We just sit in that pocket for the generation currently facing the harsh realities of creating your adult life."
The podcasts create an atmosphere of reconnection and familiarity. Unlike failed reboots, they transport you to that magical childhood time, mitigating the tumultuousness Gen-Z faces as they grapple with adulthood. They transform old gems into a fresh paradigm for other beloved shows that want to offer fan service.