Photo via

In an effort to combat climate change, Sebastiao Salgado and his wife have planted more than 2 million trees in the Rio Doce Valley, close to the Brazilian Atlantic coast.
In 1994, Salgado returned to his home in Brazil after covering the Rwandan genocide. Instead of the forest he remembered, he returned to devastation. "Only 0.5% of the land was covered in trees," Salgado told The Guardian. "The land was as sick as I was – everything was destroyed."'
In response, Salgado and his wife, Lelia Wanick Salgado, established the Instituto Terra, an environmental organization aimed at sustainably restoring the valley. Since its inception, the organization has reforested around 17,000 acres of land. As part of the effort, they have planted more than 2 million trees. The project also works to repopulate thousands of endangered species in the area.
"All the insects and birds and fish returned," Salgado said. "Thanks to this increase of the trees, I, too, was reborn."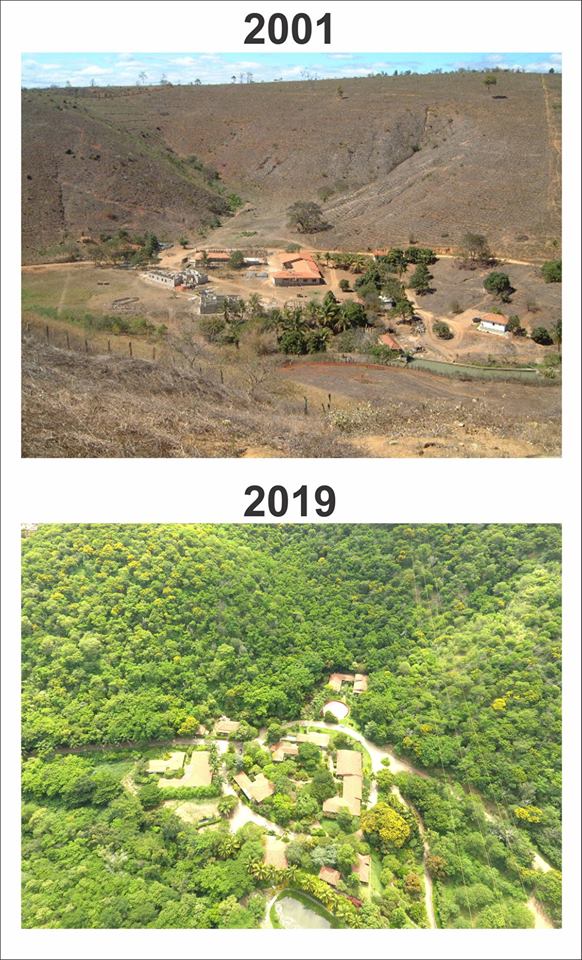 An Effort to Combat Climate Change
For Salgado, who created the Amazonas Images photo press agency, this project was about more than restoring his deforested home. It was a chance to change the world. Salgado recognized that trees are the only beings that can transform CO2 to oxygen.
"Nature is the Earth and it is other beings," Salgado said. "If we don't have some kind of spiritual return to our planet, I fear that we will be compromised."
Salgado documented his efforts through is photography. He and his wife have become an inspiration for environmental activism.
See how other individuals are working to combat climate change.