Upon purchasing a second-hand vintage camera, collector William Fagan received more than he bargained for. A used cassette of film inside boasted a collection of 70-year-old photographs depicting a man and a woman on a road trip through Switzerland and Italy, adorable little dachshund in tow. Now, the search for the couple's identity begins.
First unveiled on Macfilos, the collection boasts over a dozen shots spanning across the various locations the couple visited.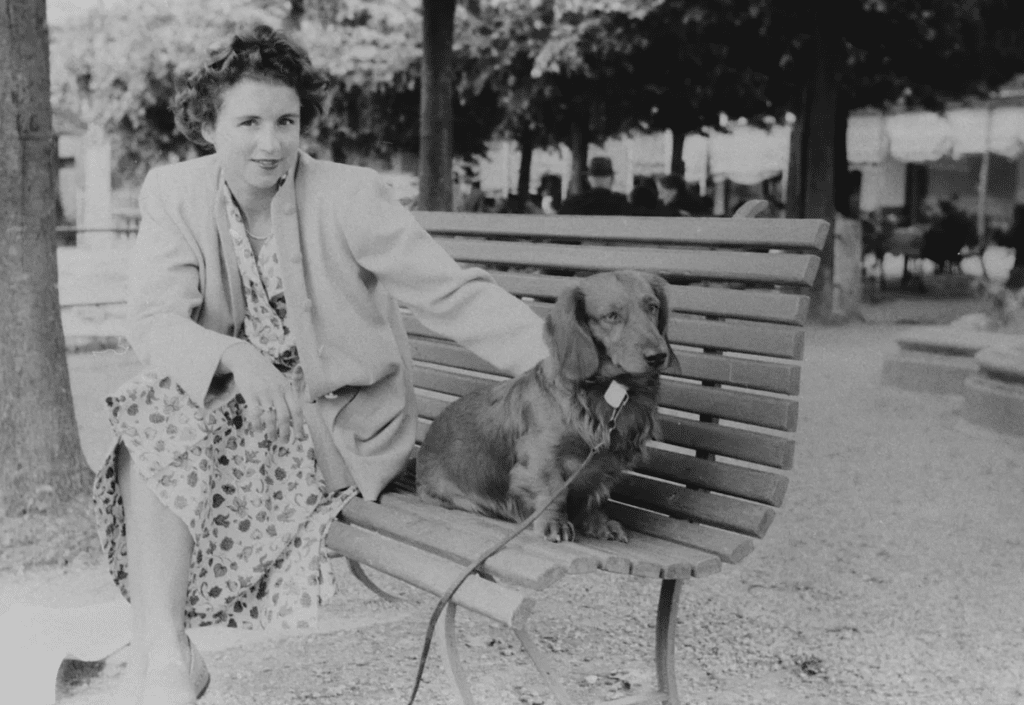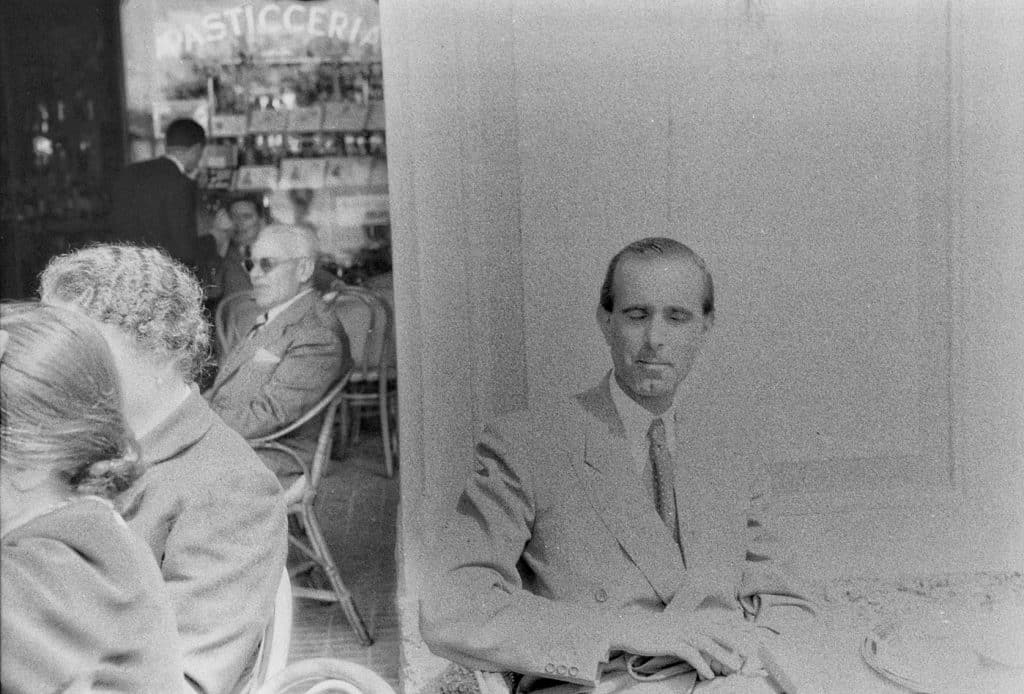 As of now, a few pieces of the puzzle have been filled in, both by Fagan himself and with the help of the wider internet. But the identities of the woman and man shown in the footage are still unknown.
What Do We Know So Far?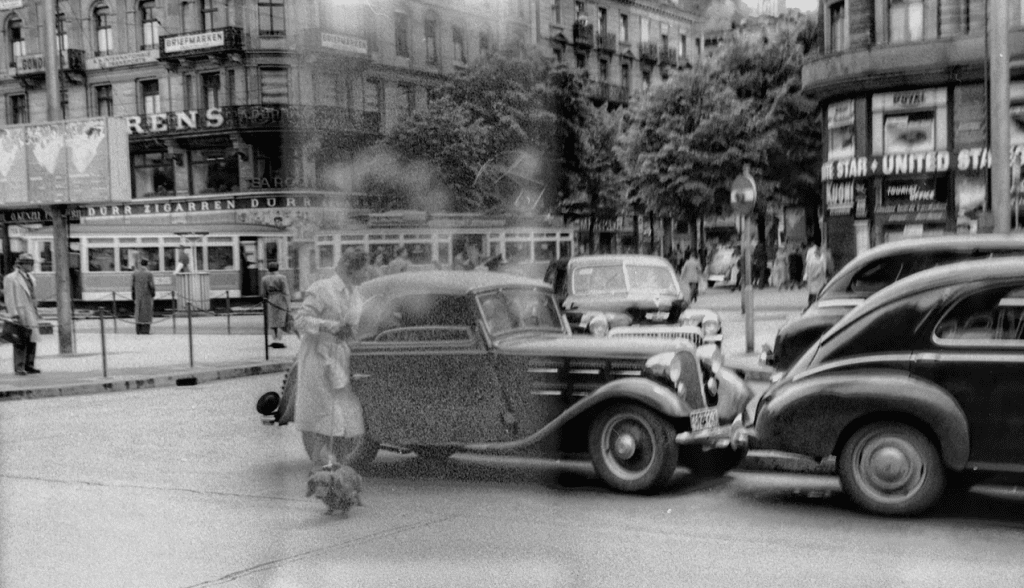 Their journey is thought to have begun in Switzerland, as the frame above has been pinpointed to Zürich, likely circa 1950.
From Zürich, the journey continued across Switzerland, with photos from Bad Ragaz and St Moritz marking the trail.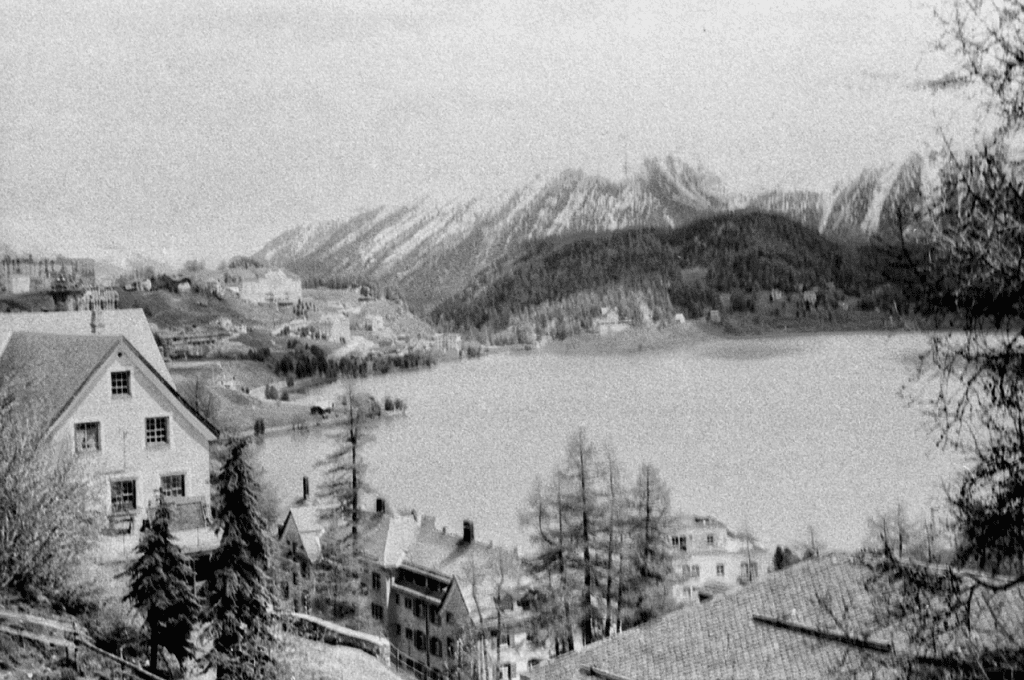 From St Moritz, the couple headed towards Italy, with the following frames in the roll showcasing Menaggio and Bellagio, likely having stayed at various hotels throughout the length of their journey.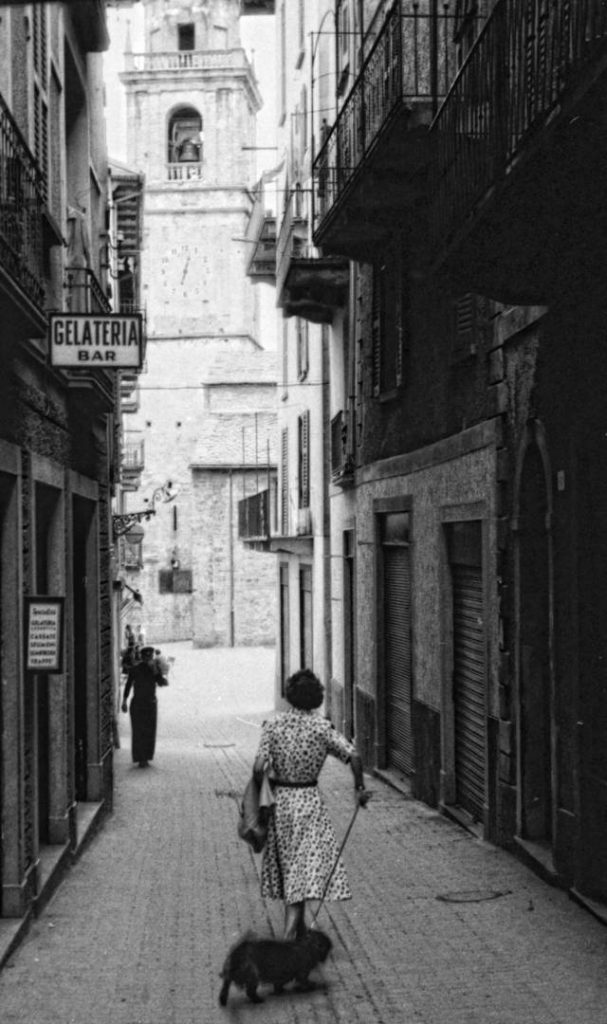 The photos end abruptly past this point, leaving the rest of the trip an unknown factor.
So, What Now?
Much of this couple's story still remains unknown. Why did the film stay undeveloped for so many years? How did the camera end up in such a vintage store? And ultimately: who are the couple featured in the photographs?
One notable lead is the BMW which features prominently in many of the shots, and Fagan has been working on tracing the whereabouts and origins of the vehicle: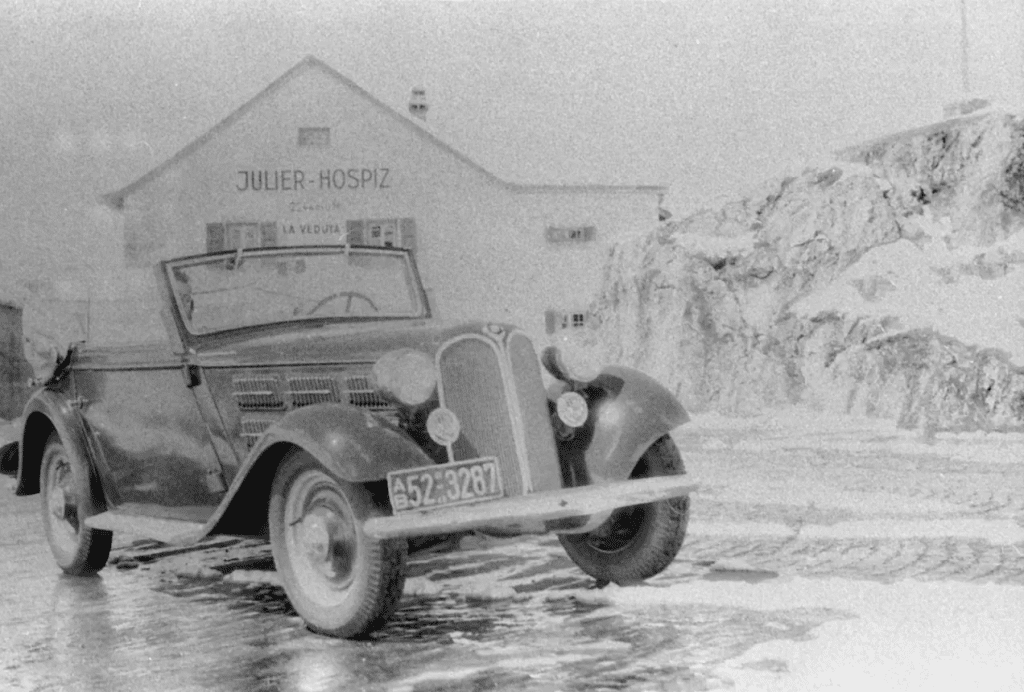 "They do not have records for that period, and it seems that some of the records might now be in the USA. The records relating to the US administration in Germany in the immediate post-war years are huge […] I have also emailed the European Association of BMW Clubs about the car, and I am awaiting a response."

William Fagan / Macfilos
On top of this, though slim, there is some chance that hotel records may still be accessible for any of the locations which the couple stayed at during their trip.
At the end of the day, the goal of releasing these photographs for the world to see is to try and identify the couple who took them and help preserve their personal history.
"The object of writing this article is, however, to trace the families of the two people who appear in the images as I would like them to have the photographs."

William Fagan / Macfilos
If you think you may recognise anyone featured in these photographs, or have any information which may help the search, be sure to email [email protected]