By now, we have all seen the Tiktoks, styling videos, and social media influencers inheriting the Y2K trend into their own personal style. The stand-out features are low-waisted jeans, funky accessories, and of course, the return of the ultra mini skirt.
Given its name, 'Y2K', meaning 'Year 2000', it can be inferred that the style is a throwback to an era some may think of as iconic for fashion, others more so a tragedy.
But, if Y2K is so praised, and the noughties style is still criticized and mocked in the media and online, how reminiscent of the authentic 2000s fashion actually is it?
How Did The Y2K Trend Start?
The original Y2K style was developed in the late 90s and took inspiration from pop culture, such as movies and music videos.
Of course, Y2K is an extremely broad term, and there are many subcategories.
These can include the futuristic style inspired by films such as 'The Matrix'.
This against the 'McBling' aesthetic, which resonates more with films such as 'Legally Blonde' and 'Clueless' shows the diversity of Y2K.
The modern Y2K aesthetic takes small pieces of inspiration from many types of fashion trends from the 2000s and makes it seem both completely new and completely nostalgic.
It is hard to place an exact point at which the fashion game started to draw influence from the 2000s into today's fashion. However, brands such as Diesel and Versace certainly have had a huge influence on a modern take on Y2K.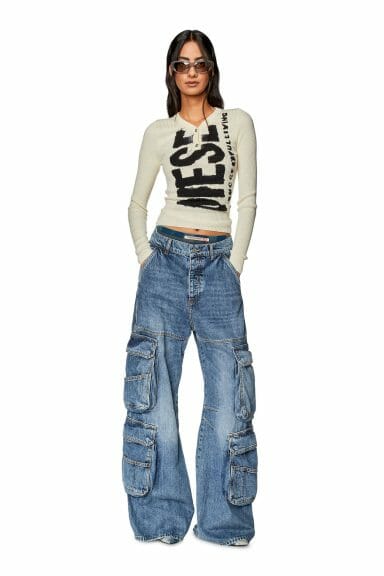 For example, Diesel is known for their edgy street style, which brings a nostalgic, Avril Lavigne, 'Sk8er Boy' vibe to their clothes.
Other clothing brands, such as Urban Outfitters and ASOS bring out the other side of Y2K. Think more Britney Spears 'Baby One More Time' music video.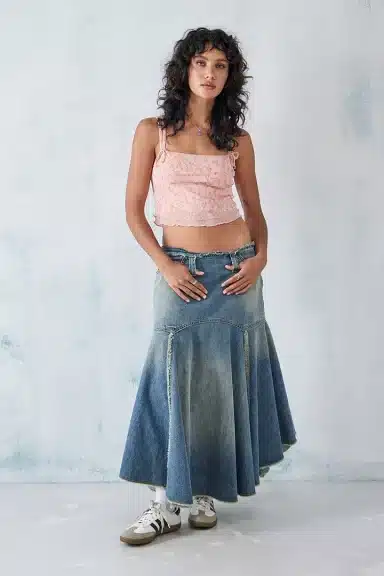 Y2K fashion serves as a way for people who grew up in the late 90s and early 2000s to explore their nostalgia through fashion. They can create a look that is both modern, with elements of their childhood style.
Furthermore, the growing interest in sustainable fashion also plays a vital role in the resurgence of such trends.
Most thrift shops, vintage retailers, and second-hand markets sell clothes that are considered 'old' or 'vintage'. So, finding sustainable clothes often leads to buying into clothes from the 2000s, even if you don't mean to.
Comparing 'Original Y2K' Versus 'Modern Y2K'
Given the huge popularity of the trend, it does leave a lot of space for people to critique the style and its authenticity.
Many people who grew up in the era of low-waisted trousers, velour tracksuits, and slip dresses can see a lot of their younger selves in Y2K fashion.
But, there is often a lot of humorous discussion online about the major differences between the two types of Y2K.
For example, looking back at some of the iconic Disney Channel stars, they embody the fashion that was popular, especially for teenagers. Most are clothes that much of Gen-Z would consider fashionable.
Some of the most iconic outfits came from the young adult celebrities of the 2000s. For example, Ashley Tisdale's iconic 'jeans under the dress' style would not be considered high fashion today, despite its huge cultural impact at the time.
However, timeless style icons such as Britney Spears and Christina Aguilera remain the top inspirations for the modern Y2K style.
In another sense, modern Y2K is considered to be much more body-inclusive than authentic noughties fashion. A lot of the time, it included being thin as part of the trend itself.
"According to TikTok, there are new updates to the style that include a range of body types, like pairing the look with longer shirts.Today's trendsetters aren't shy about addressing the problematic aspects of Y2K fashion either, namely its emphasis on thinness and whiteness."

'Why The Y2K Revival Is So Different From Actual 2000's Fashion', The List, by Row Light.
The revival of Y2K fashion has created an era of nostalgic fashion in our generation. All fashion trends are circular, and old trends always make their reappearance.
And whilst the majority of us can agree that we would rather see jeans being worn under skirts as a funny, quirky trend of our childhood, I know we all still secretly hold love for those trends, even if they're too embarrassing to repeat.