From Harry Potter's Gringotts goblins to the Lord of the Rings, goblins are found here there, and everywhere. But, not usually for their style.
With the rise of 'Cottagecore', 'Fairycore', and alike, 'Goblincore' has found its own aesthetic niche in the appreciation of nature. I spoke to @imthemossman, a leading Goblincore Instagram influencer with 22K followers to find out more.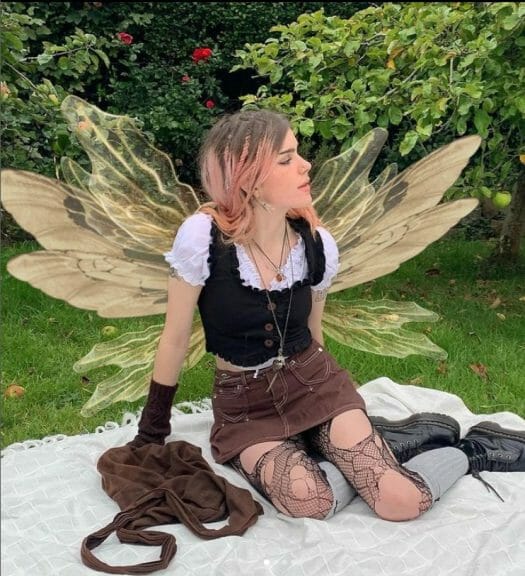 What is 'Goblincore' style?
Layer upon layer of rustic and thrifted pieces seem to make up the majority of Goblincore looks. Styles vary from clearly fantasy-inspired pieces like elf ears and fairy wings to more subtle ensembles of nature-based grunge and punk inspiration. Susie from @imthemossman usefully comments:
"I'd define Goblincore as a style that embodies every small and overlooked details in nature – like different species of mushrooms or little keys someone's dropped. Earthy tones, shades of browns and greens, oversized jumpers, and lace up boots. Essentially, you're just trying to look like a little forest cryptid who's been caught trying to catch moths in a jar in the woods!"

@imthemossman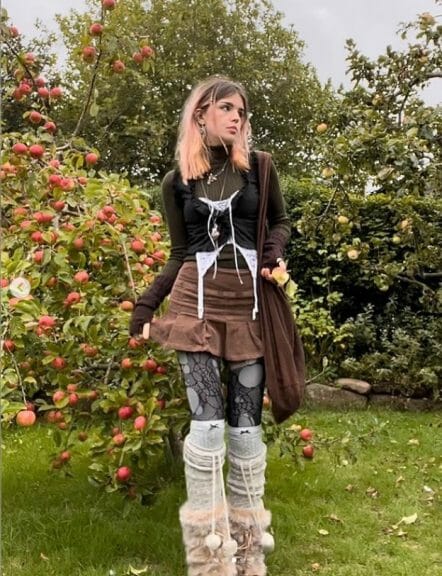 Why are aesthetics becoming so popular?
Aesthetics is a philosophical field concerned with the appreciation of beauty and taste. In recent years, the internet has rekindled this discipline through an enormous variety of amazingly specific branches. From 'Dark Academia' to the 'Vsco Girl', TikTok and Instagram have spread the movement of aesthetics around the world. But what exactly is it about dressing according to an aesthetic that appeals?
"The word 'aesthetic' itself, for me, stems from art and the aesthetic art movement, simply looking at something and it being beautiful and interesting to look at. I guess it's similar for people with fashion aesthetics, it's what they personally gravitate towards and find beautiful, and to put that on yourself and present that way to others is an exciting prospect – giving you a sense of individuality you can be proud of!"

@imthemossman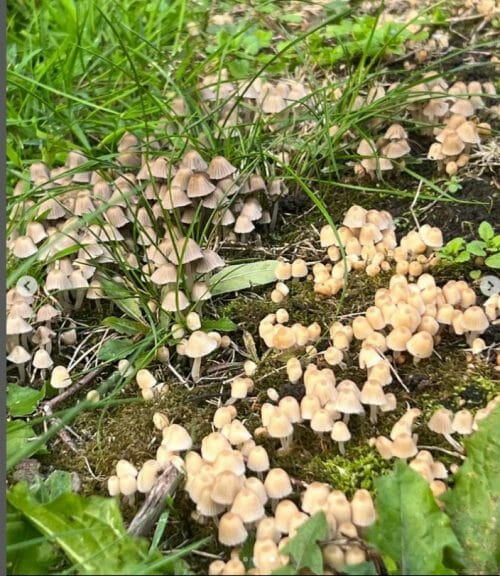 Goblincore and the LGBTQ+ community
Goblincore has been praised as a particularly inclusive aesthetic in support of LGBTQ+ individuals, even in comparison to similar nature-based aesthetics like Cottagecore or Fairycore. I asked Susie why she thinks that might be:
"[Goblincore is] a lot less gender specific! You can wear long brown skirts and blouses or oversized jumpers and shorts. It doesn't lean towards 'fem' or 'masc', it leaves so much room to be imaginative and comfortable in the way you present." Because ['Goblincore'] is so ambiguous in terms of catering towards a specific gender, it attracts people in the LGBTQ+ community. The fact that we can easily express our identity through our clothes and our love of nature is so exciting."

@imthemossman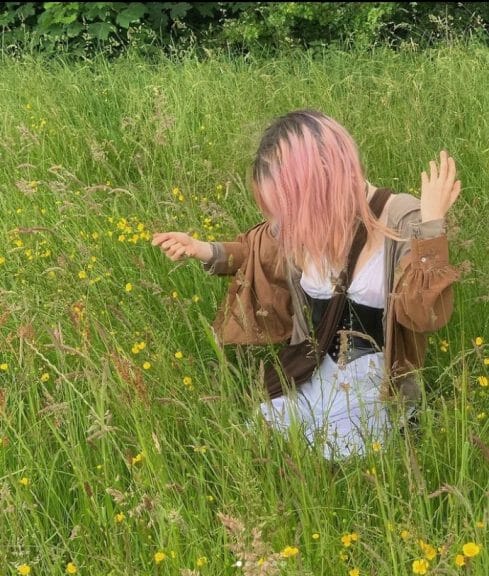 What next for Goblincore?
I really don't know! On one hand, as Goblincore romanticizes nature and little things such as trinkets, with nature itself in decline, I can imagine a community that wants to keep on conveying this love through their clothes and their desire to keep and cherish these little things for as long as they last.

But, as fashion aesthetics share similarities with fashion trends, we know these aren't permanent, they come and go, so who really knows? It could come back in 50+ years' time! At the moment I will certainly continue to dress this way, but maybe I'll change in the future… that's the exciting thing about fashion, it changes and grows just as people do, and new things are always catching your attention!

@imthemossman
Goblincore is a fun and flexible aesthetic that encourages people to enjoy the neglected beauty of nature. It is a welcoming and supportive community where people from all backgrounds are celebrated. What's not to like?
Now, where to find fairy wings…