2023 will be coming to an end with fall and winter. While bundling up for the colder months ahead, add some simple street-style trends to your wardrobe for a stylish and comfortable look.
What exactly is street style? While most of the biggest names in the film, music, and entertainment industry are styled professionally, or the media who use candid photos that they control. Street style comes from all over the world and mainly involves the creative minds of today's youth which creates a plethora of unique styles and trends. 
Here are some street-style trends that you can add to your wardrobe!
Sheer Street Style
Adding this style to your wardrobe only takes a little sheer creativity!
Sheer clothing can be a daring addition to one's closet, but it can also be one of the most versatile. Its category falls under many different fabrics, and the rule of thumb for an article of clothing to categorize as sheer is to be semitransparent. Therefore, sheer clothing can reveal a minimal amount of what is underneath, or it can show larger amounts while still making it fuzzier to see.
Sheer articles of clothing can excellentgreat addition for layering because it adds a thin layer of fabric that is revealing and can add a hint of mystery that pulls an outfit together. With such a light fabric, sheer details add an ethereal vibe, depending on how it is styled.
A sheer piece can create a soft and wispy out is paired with loose and billowing clothing. In contrast, pairing sheer clothing with a coat or suit jacket can create a more professional look while also still being mysterious.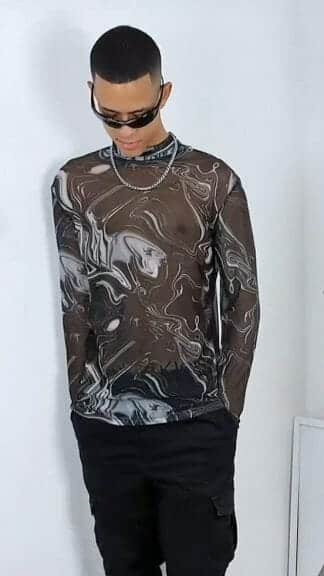 One can also pair a sheer top with a tank top or bra underneath. This type of style can depend on the type of sheer and also the undergarment. Adding a black undergarment under a black sheer is one of the most common pairs. Including a sheer top with a silver accent can add a little more depth to an outfit as well.
Sheer is a cold option for the fall and wintertime, so layering a sheer article of clothing with jackets and coats can keep you warm but also fashionable. A sheer long-sleeve under a blazer or coat is a good match for the colder seasons.
Sheer clothing can also be multicolored or patterned which can create a bold and eye-catching look. Since sheer clothing can be a plethora of fabrics, the texture of it is not all the same, adding various textures to your wardrobe and outfits.
Denim Street Style
When in doubt, wear denim!
We all saw the denim days of the 2000s, including the iconic Britney Spears full denim outfit along with Justin Timberlake. Just like tube tops, velour track suits, and miniskirts, denim on denim is making a comeback. The all-denim its aand they are making their way into everyone's closet.
Similar to true 2000s fashion, these looks include halter tops, tube tops, and crop tops of complete denim. There can never be too much denim when it comes to these looks, and when it comes to style, today's youth know how to pull it off.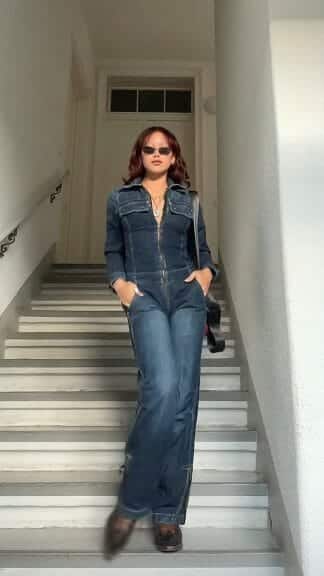 For an all-denim look, pieces can be the same shade or different shades. Wearing a darker shade of denim for the top and then a lighter pair of denim for the bottoms can create a balance between the two hues. The same goes vice-versa, wearing a lighter top and then a darker bottom. Then, there are monochromatic pieces, which can be any range of denim.
Other than two-piece looks, an all-denim outfit can also consist of dresses or full-piece body suits. These are also considered monochromatic, which makes styling them simpler than if it were to be two or multiple pieces.
To spice up an all-denim outfit, various accessories can be incorporated to complete the look. A simple silver or gold accessory often pairs well with the blue of the denim to create a harmonious and effortless look. If you want to elevate the full-out denim, the outfit can include a denim bag, hat, or shoes.
Futurist Street Style
The future is fashion!
From chrome and metallics to monochromatic clothing that resembles uniforms of a dystopian society, futuristic fashion is challenging our minds about how the world may turn out. Although, some of the inspiration comes from popular sci-fi films that are set in the future, such as Dune and The Hunger Games.
Futuristic fashion challenges one's creativity to create a new concept of what the future could hold. After all, there are no limits when it comes to imagining how society will turn out hundreds of years from now.
Most futuristic outfits incorporate the idea of technological advancement while also keeping the style simple. Although technology is not necessarily needed to achieve these avant-garde looks.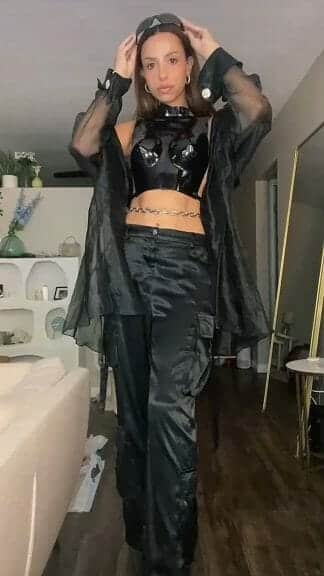 Futuristic fashion can be practical, but it can also be impractical depending on the material used to achieve the look. Often times, molded plastic and 3D pieces are used to create an armor that resembles a robot or technological piece. Although, achieving a simple futuristic outfit does not necessarily require that.
Adding chrome or metallic clothing can make a statement and draw attention to that particular part of the ensemble. A simple white or grey full-body suit can be used to mimic those of a dystopian novel or film. This can be paired with bolder items including boots or sneakers and accessories.
Take a step out of reality by adding a statement piece to your outfit. This may include wraparound sunglasses or mirror shades, metal statement accessories, and reflective clothing. Adding a three-dimensional piece can also elevate one's outfit, and it achieves the impractical idea of futuristic fashion.
Barbie Core
Hi Barbie!
Aligning with the anticipation of Greta Gerwig's Barbie movie, pink is back better than ever. Although Barbie core is not defined just by pink clothing and accessories. The Malibu doll's inspired style consists of a bright and eye-catching wardrobe that originated since Barbie's creation in 1959. Throughout the years of Barbie dolls, the doll's fashion changes, but they still incorporate a similar vibe that makes up Barbie's fashion style.
This year people are raving about head-to-toe pink to channel their inner Barbie. Barbie core is trending in all generations as the doll has had important roles in the lives of baby boomers, generation x, millennials, generation z, and even generation alpha. This fashion craze brings back everyone's childhood memories while also creating new ones that will last for years.
Barbie is not just one doll; Barbie is multiple dolls that encapsulate all types of women along with a various range of Ken dolls. There really is no limit to Barbie Core, but it is mainly defined Barbie's signature color, pink!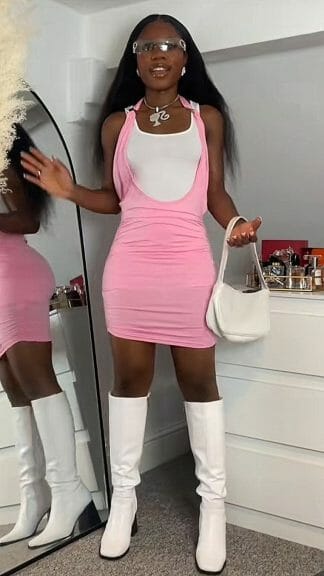 Of course, the style comes from none other than the Barbie dolls themselves, but many also find inspiration from the various Barbie movies and shows. Fans are bringing out their inner creativity and childhood while pulling together these outfits. While most Barbie Core outfits are pink, many also include non-pink pieces of clothing.
Barbie Core includes a range of colors – primarily pink – that embraces a variety of hues. These latest fashions include clothing ranging from mini dresses and skirts to suits that celebrate femineity. In addition to clothing, accessories are no stranger when it comes to Barbie. Accessories may include heels, boots, baguette bags, sunglasses, and jewelry.
An easy way to achieve the perfect Barbie Core look is to wear something that is eye-catching and a conversation starter. Something that makes you unique and confident in your body.
Street style can be anything, as long as it makes you happy, confident, and comfortable. To learn more about street style, click here.