March 10th marks the third drop of HelloAngelGirl's GAL* collection, which takes inspiration from kogyaru fashion and the gyaru subculture. Their first two drops, which quickly sold out, show that gyaru fashion is still appreciated by a new generation.
What is "gyaru?"
The term "gyaru" comes from the transliteration of the English slang word "gal." Gyaru is often used to describe a Japanese fashion subculture characterized by bleached blonde or chestnut-dyed hair, tans, heavy makeup, provocative clothing, and European luxury brands. The style is also associated with embracing youth, excessive shopping, and a rebellious attitude among young girls (although girls weren't, and aren't, the only people to participate in the gyaru subculture).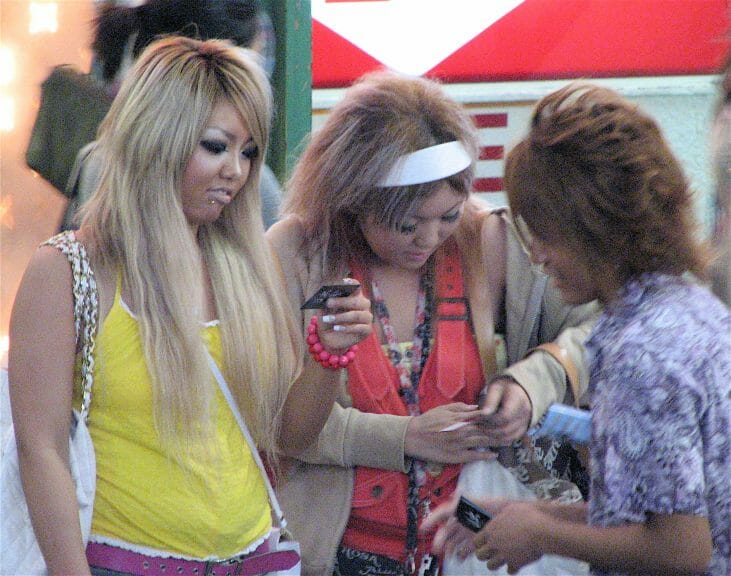 The gyaru style is thought to have emerged due to unstable economic conditions following Japan's bubble period, during which stock market prices inflated. Gyaru fashion peaked in the 1990s and 2000s and has evolved multiple times, branching into various subcategories such as himegyaru, rokku gyaru, and ganguro. However, one of the first and most popular iterations of the gyaru subculture is kogyaru fashion.
Kogyaru fashion
Kogyaru fashion features modified school uniforms, loafers, and bulky white "loose socks." The style came from private schools designing fashionable school uniforms that students proudly wore after school finished.
The original kogyarus often came from wealthy families. Kogyarus distinguished themselves and flaunted their wealth by wearing their stylish uniforms in public and sporting European designer accessories. Rather than dressing up and disguising themselves as adults, students embraced their youth as they shopped and partied in Shibuya.
Kogyaru began catching mainstream attention as magazines targeted towards older men began writing about the young girls wearing the kogyaru style. These magazines characterized gyarus as sexually promiscuous, and men sexually harassed young girls. To protect themselves, those who sported kogyaru fashion often adopted an intimidating persona towards outsiders of the subculture but would remain friendly towards other gyaru. Soon gyaru became known for dressing cute for fellow gals rather than attracting attention from men.
Still, those hoping to be a part of gyaru culture found joining hard. Unlike most styles and trends, gyaru fashion came from the girls who wore the style rather than from a company or a magazine. Since gyaru fashion came from a specific group of people rather than the fashion industry, the style was hard to replicate. Without any magazines or brands dedicated to gyaru fashion, getting into gyaru fashion as an outsider was difficult.
Shibuya 109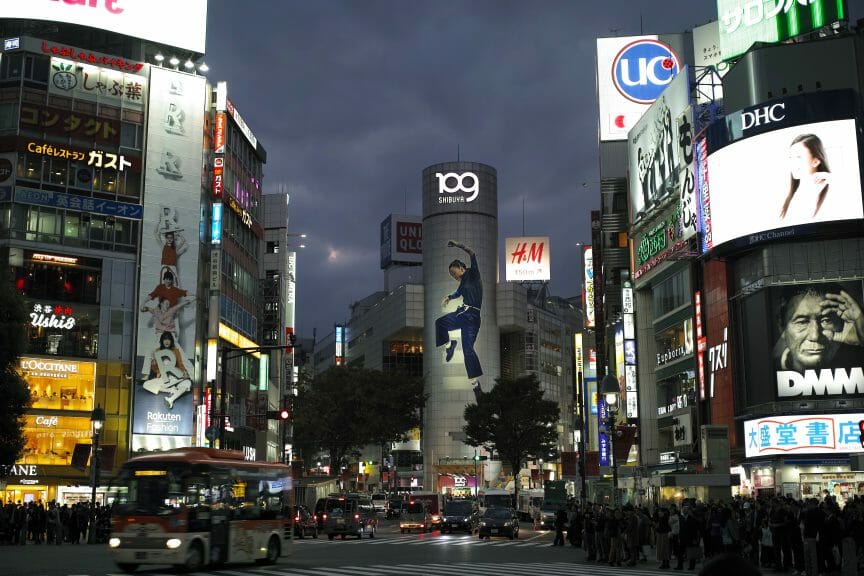 Shibuya 109 was the solution. The department store provided multiple shops that marketed themselves towards the gyaru subculture and employed members of the subculture. People interested in gyaru fashion finally had a location to go to and learn about the style from older gals. With Shibuya 109 came new gyarus who weren't members of the upper class, and gyaru fashion branched into different subcategories.
HelloAngelGirl's GAL*
HelloAngelGirl is a woman and Vietnamese-owned brand with a large online following. The brand's previous releases include, but are not limited to, the Gloomy Boots and the Summer Memory collection. Their newest collection, GAL*, takes direct inspiration from the kogyaru fashion and lifestyle. The collection includes a cardigan, button-up, mini-skirt, leg warmers, and other accessories.
For our inaugural Gal* Collection, our wish is that angels can make the happiest memories with their closest gals in Kogal*. True friendship is healing and transcends time. Gal pals are Forever and Every Gal is a Star.

helloangelgirl.com
Showing the brand's ambassadors going out with one another in their cute clothing, GAL* reflects the core gyaru values: dressing up, going out, and having fun.