Heinz recently partnered with thredUP to launch a new line of secondhand clothing. The line is called "Vintage Drip," and features clothing items pre-stained with Heinz's famous tomato Ketchup.
The first launch featured 85 pieces, including t-shirts, tank tops, and sweatshirts. Brands vary from Gap and Old Navy merchandise to luxury clothing lines, including Burberry, Gucci, and Yves Saint Laurent Rive Gauche.
Accordingly, prices range from $6.99 for a Shein tank top to $1,009.99 for a Louis Vuitton sweatshirt. Interestingly, neither of these options has been acquired and are both still available for purchase.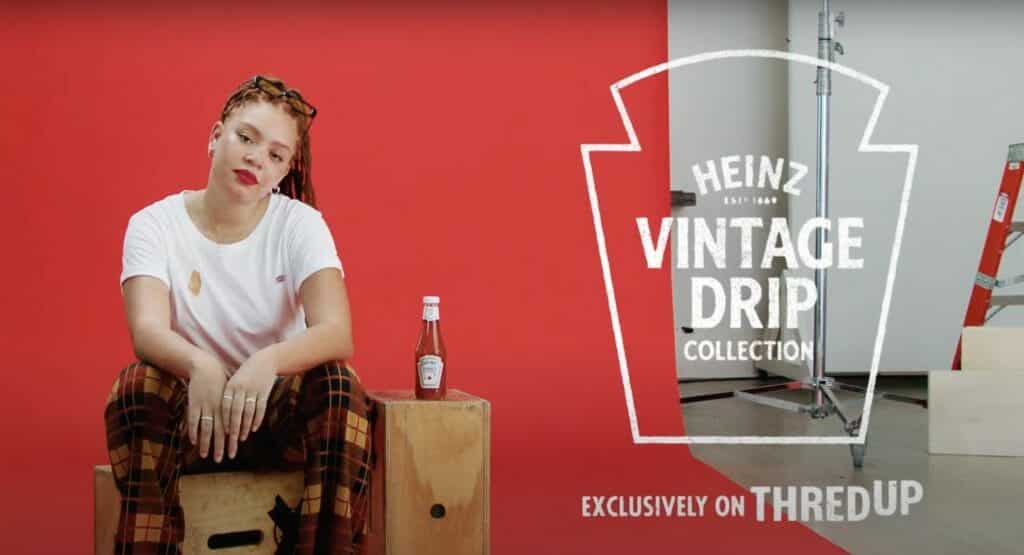 Also available is a $151.99 Christian Dior wool sweater tank top. The tank top is adorned with jewel embellishments along the neckline, and a red smear on the lower left hip.
ThredUP uses this new line to "make a mark on fashion." They call the ketchup smears "statement[s]," not stains. All profits from this collection will be donated to Rise Against Hunger, a non-profit dedicated to hunger relief by empowering communities and individuals.
The collection includes 157 total pieces. 85 pieces were released in late August, and a few remain available for purchase. 72 more stained clothing items will be released in a second drop coming September 13. Sizes range from XXS to XXL. The collection is available here.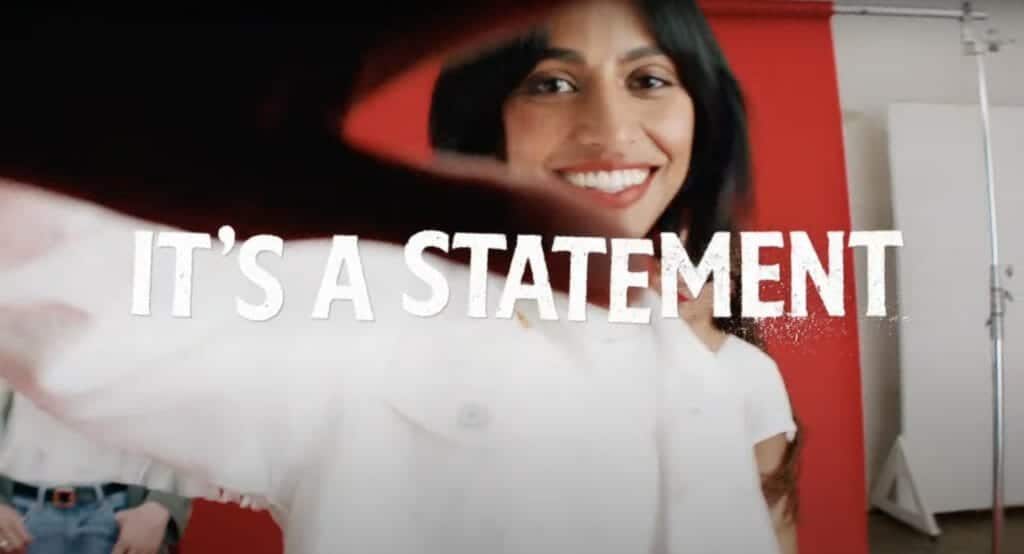 "Because a stain isn't a reason to get rid of clothes, it just adds flavor to your 'fit!" thredUP writes in their collection description. Heinz even goes so far as to claim that each of the 157 total available pieces are "elevated" after their stain, attaining one-of-a-kind status.
Heinz's brand manager for brand communications Alyssa Cicero spoke out about Heinz's latest project: "While Heinz is recognized globally for its iconic glass bottle, keystone, and slow-pouring ketchup, we saw an opportunity to view the stain we've been leaving on clothes as another iconic brand symbol and change the narrative from a stain to a statement."
Cicero continued: "This collection is about sustainably celebrating the character Heinz ketchup stains add to apparel, and inviting our fans to embrace a new iconic symbol."
Erin Wallace, VP of Integrated Marketing at thredUP also rejoiced in the new collection: "We're thrilled to partner with an iconic brand like HEINZ to create the first-ever line of ketchup-stained secondhand clothes, celebrating reuse."
"This collection offers a unique way for fashion risk-takers and food lovers alike to participate in the circular economy while doing good for people and the planet," Wallace continued. "We hope it makes a splash… err.. drip!"
Interested in reading the latest in fashion news? Click here to read about the latest Miss England finalist who competed without make-up.