Following the release of a pair of what appeared to be grass-stained pants, Gucci shakes up the fashion world yet again. This time with a dress.
At first glance, it would appear like any other common dress, what sets this dress apart is the intention behind it. This orange Tartan Dress by Gucci is meant to be worn by men.
In designing this dress, Gucci designers hoped to break down gender stereotypes that lock many men into a strict list of clothing articles, not typically including dresses.
The website hosting the dress lists these features:
A Satin Bow
Short Sleeves
100% Cotton
Button-Front
Italian Made
Smock Embroidery
Mother of Pearl Buttons
Contrast Peter Pan Collar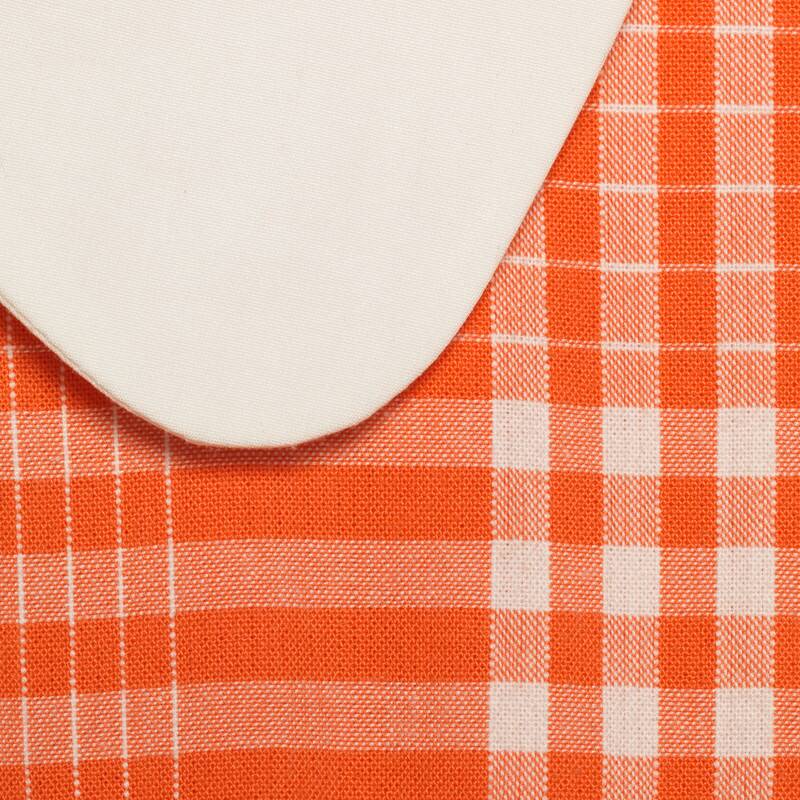 The site also says, in the description of the dress,
"Inspired by Grunge looks from the 90's and styled over ripped denim pants, this tartan smock in delicate colors reflects the idea of fluidity explored for the Fall Winter 2020 fashion show, disrupting the toxic stereotypes that mold masculine gender identity. The contrast Peter Pan collar and smock embroidery on the front add a childhood inspired element, which ties to a recurrent theme of the collection. Pieces with versatile ways to wear and style embrace each person who is part of the House's individual spirit."
The dress does not come cheap though, with a price tag of $2,600 this item will likely only grace elite collector's closets. Perhaps, if the right combination of elites and influencers buy this new dress, cheaper versions will be made by different designers in an attempt to make the option available for all men and not just the rich ones.
Unsurprisingly, people have come to mock this new dress describing it as "outdated" and claiming that it looks like a school uniform. Some even point at the Model of the dress saying that the designers dressed him poorly. Matching jeans and tennis shoes with this new dress.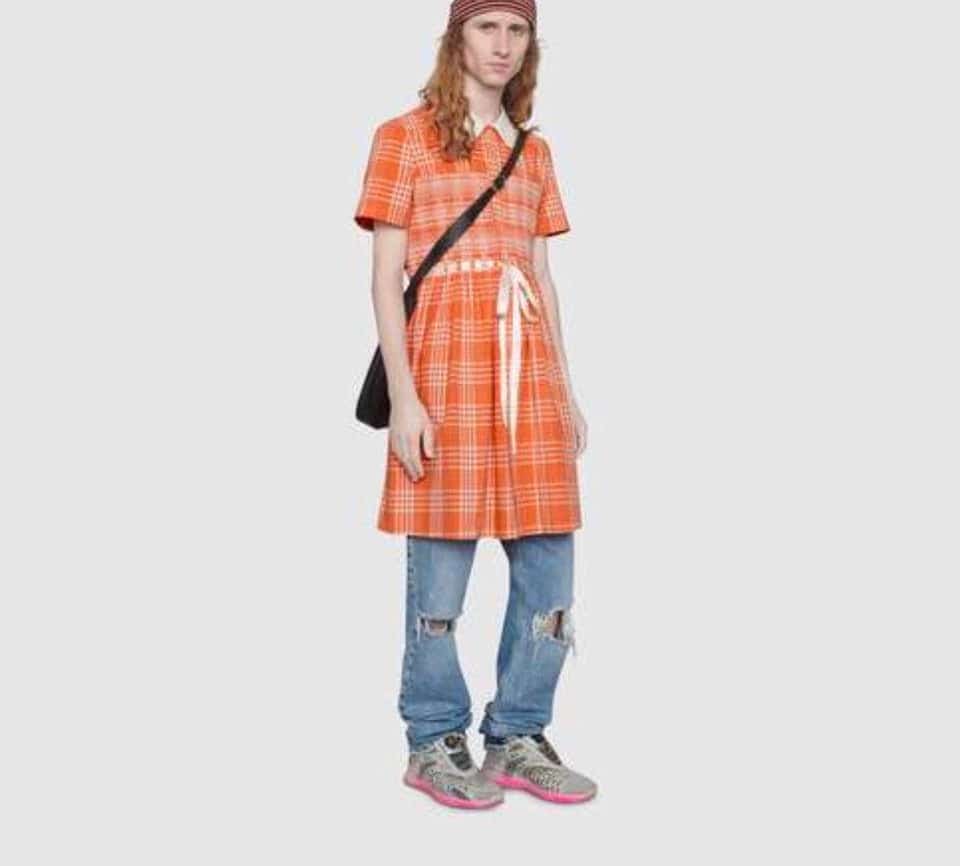 While it isn't something I could see myself wearing ever, surely there's a market for it and there's those who are gonna buy it just for the Gucci label.
The Gucci site does say that the dress is ethically made, both socially and environmentally. So those who decide to hand over the $2,600 for the dress can rest easy. However, you can buy a ton of other dresses for the same amount of money.
If paying nearly $3,000 for clothes doesn't bother you then check out this article detailing another pricey garment by Kiera Mann