Hair can be crafted as a channel for creativity. It allows for glaringly unusual creativity as hairs can be made into wigs that look like "lacquered finger waves that evoke the era of silent-movie stars" (Vogue) to durable clothing like tube tops and dresses. Seoul-based designer Kiminte Kimhēkim and New York-based hairstylist and wigmaker Tomihiro Kono are two such unconventional creators who use hair to make their designs. Not only are their pieces highly unique and creative in design but also are durable in function and deep in the messages behind them.
Kiminte's Hair Fashion Pieces
The Seoul-based designer Kiminte has always been obsessed with hair. And in his AW22 "obsession no.4" collection at Paris Fashion Week, he brought his surreal obsession and idea with hair to life. In the collection, we see different types of hair pieces, from straight hair to blonde and black hair, being braided and weaved into durable clothing including a piece of dress, faux-fur-like boots, and tube tops.
Obsessed With Hair
Kiminte's obsession to bring hair as the focus of his collection stems far back to the time when he used to play with Barbie doll hair growing up. "I love the feel of my hair," says Kiminte in an interview with i-D. He also liked to help braid the hair for his cousins and these lovely reminiscing memories of him with the hair ignited his creativity to turn, weave, and braid them into a wholly unconventional fashion piece which is groundbreaking for its concept and materials used in the fashion world.
How Hair Turns into Clothes
While maintaining its unique design, it is also crucial to create a design durable so it can be worn as a fashion piece. This balance between aesthetics and durability challenged Kiminte to use a special technique of weaving to bring his collections to life. "You can't just weave it," confesses Kiminte in an interview with i-D, but at the same time, "it was a lot of fun to work with hair of different styles and colors while making the clothes." 
Loud, Playful Wigs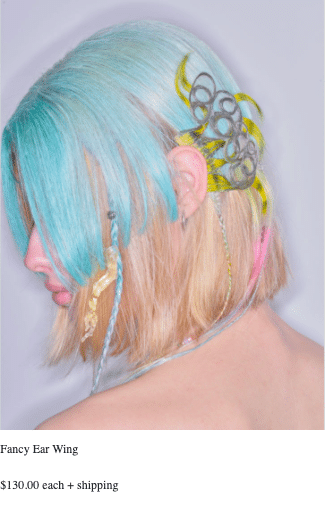 Unlike Kiminte, the New York-based wigmaker Tomihiro Kono inspires and surprises us with the transformative power of wigs that he creates which are all rich in color, texture, and shape. Kono's wigs are not just loud and playful in their colors but also intricately creative and decorative in their designs. From wigs that are splashed with galaxy-like gradient colors to hair extensions that are designed in shooting star prints, Kono sees hair and wigs as his outlet for his inner identity where all the chaotic ideas roam around.
Wig Holds Transformative Power
Instead of wearing the wigs to hide something about oneself like how it is used for medical or theatrical purposes, Kono rather wanted his wigs to reflect people's inner identities, bringing their fantasy into a form of reality. To Kono, hairstyles reflect our inner true selves. With this power that hair holds, Kono wishes that people can make instant transformations about themselves with the wigs and hair extensions that he creates. In the near future of fashion, Kono hopes to see wigs become more casual hair accessories that people can put on as small additions to their everyday fashion.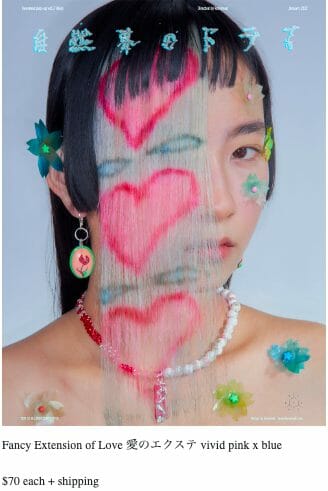 As a result, hair holds the power to channel creativity more than we think and can imagine. With groundbreaking creators who have the flair for turning unusual materials into new designs and fashion pieces appearing on the fashion scene, the fashion industry today continues to inspire us with its unconventional and unique ideas.