As spring enters this week, everyone is ready for beautiful weather. Even better, ditching winter coats and being cold all the time. With that comes a spring wardrobe, and this spring is filled with many fun trends for fashion lovers. Instead of blowing through your savings, run to Amazon to get the best apparel and accessory dupes for spring 2023!
Tech and fashion-savvy people have been able to beat the system when finding dupes for expensive brands. "Dupe" is to deceive or trick someone. Social media has recently rebranded this word to mean something that can easily replace something else. For example, for an expensive makeup brand, you need a product it has excellent reviews. An alternative that works just as well, if not better, at a way lower price is a dupe.
Amazon Fashion Dupes
Influencers and brand ambassadors on Instagram and TikTok have become internet sleuths for helping their audience find dupes for big brands. SKIMS, Abercrombie, Princess Polly, and other brands have been 'replaced' with affordable clothing via Amazon.
Instagrammer @interiordesignerella devours her page to find the best dupes for trending apparel. She found a plethora of SKIMS' inspired clothing, nearly half the price of the name brand. Of course, it is inspired and not a genuine brand, yet they are great pieces for your wardrobe.
Leggings are another necessity for any season, yet they are always hard to find that fit perfectly. Tiktoker @snipestwin shows a side-by-side of 2 similar outfits. Look at the price difference!
Handbags will be a huge hit this spring and summer. Especially tote bags (thank you, Marc Jacobs) and mini shoulder bags, we will see many outfits stand out because of the bag choice. Instead of saving up for weeks to get one luxury brand bag, run to Amazon!
@whiskeybrunette on Instagram never gatekeeps. She searches Amazon for the best trendy accessories for a great deal and shares them with her followers. The above post shows cute handbags linked to her Amazon storefront.
Is the Alternative Worth it?
Why go the dupe route? As mentioned, you will save yourself a ton of money. Also, many of these dupes shown by social media accounts are trusted by the person. They check the reviews and often give their thoughts. More importantly, doing this instead of buying from companies like Shein or Zaful is a more sustainable way of shopping and living.
Shein is known for their cheap clothing and accessories. People love their swimsuits because they are cheap and are always on trend. However, these types of companies are known for violating labor laws. Instead of supporting a company that abuses its employees, buying from small or e-commerce-only businesses helps people who deserve it.
Also, these shady fashion companies often use unsustainable fabrics that usually break, tear, or just do not fit right. Thus, these parents are not made to last long and are sent to the garbage bin. Fast fashion has harmed our Earth, with landfills filled with synthetic fabrics.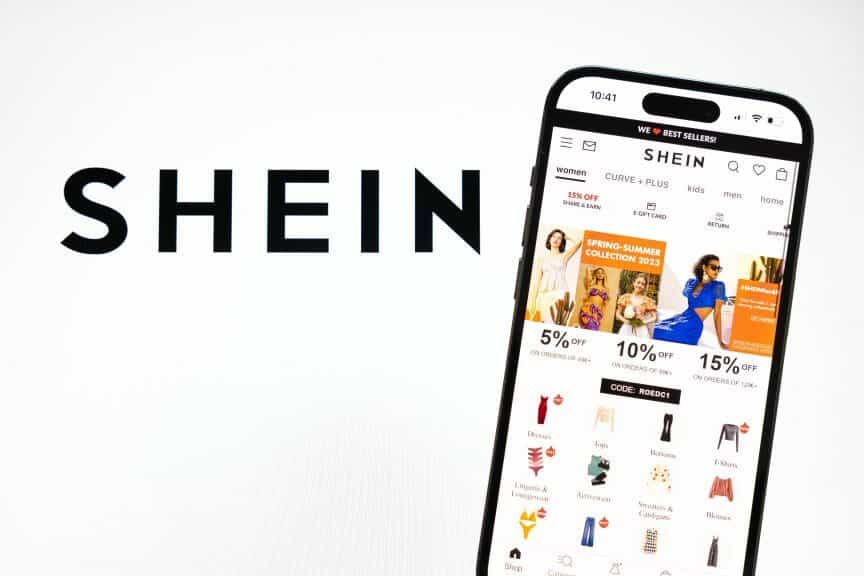 Of course, not every business that sells through Amazon is perfect. However, reading and following social media experts who review the products honestly can help give insight into your next purchase.
@emjacquelyn also shared her favorite swimsuits and cover-ups for spring and summer. Similar to styles made by Triangl Swimwear and Kenny Flowers, Amazon has affordable and quality swimsuits.
Dupes for the Win
Overall, the fashion industry has become full of micro-trends, and people are constantly pushing to own the next best thing. This results in an empty bank account, especially for full-time college students! With Amazon dupes, you can save a ton of money and look cute doing it! Big luxury brands inspire hundreds of affordable finds, all with the ease of being delivered to your doorstep. Happy shopping!