Depop became the go-to app for second-hand shopping. Not only could you find rare and unique clothing items and accessories there, but it was affordable and better for the planet than fast fashion. The app revolutionized second-hand shopping, popularised sustainable fashion, and broke down the stigma attached to thrifting. However, some recent changes in the app have led people to turn back to fast fashion.
Depop first came onto the fashion scene when it launched in 2011 as a peer-to-peer clothing-selling app. It provided a place for many people to find clothes they love without contributing to the detrimental impact the fast fashion industry is having on the planet. The main appeal was that there were cool and unique pieces to be found at affordable prices. Depop's popularity made thrifted and sustainable clothing trendy. However, when demand goes up, prices go up. Since Depop sellers set the prices themselves, the prices of second-hand goods have skyrocketed. What once was an app for selling second-hand goods at affordable prices has become a largely inaccessible and pricey marketplace.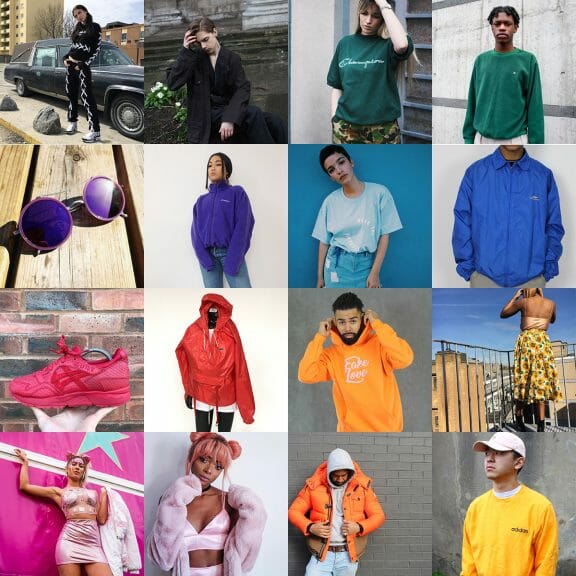 Depop's popularity has led to its downfall
As Depop's user base has grown, it has begun to follow clothing trends seen across social media. With 'vintage' aesthetics becoming hugely popular, such as 2000s fashion (Y2K), this has impacted the price of clothing on Depop. Depop sellers cash in on trends and act fast, raising their prices as soon as they catch wind of the latest trend. Items such as Evisu Jeans, Diesel skirts, and Miss Sixty tops which fit the Y2K aesthetic are some of the most popular searches on the app. The popularity of these Y2K items is reflected in their prices, which have become greatly inflated rather than affordable.
The main issue with Depop lies with those who resell items they have sourced, as opposed to items from their own wardrobe. These resellers trawl through charity shops in search of trendy items they can sell for high prices. Generally, these resellers are from a higher income background and have the privilege of buying a high volume of clothes to resell. Sellers sourcing second-hand clothes from charity shops have greatly reduced the accessibility of clothes for lower-income individuals. Consequently, charity shops have become aware of the markup prices on reselling sites and have raised their prices accordingly. This has further reduced the accessibility of affordable second-hand clothes.
Depop's soaring prices are driving people back to fast fashion
Many Depop users have begun talking online about the impact of the rising prices. Some have highlighted how clothes used to be priced between £5 and £15, yet now a single top could be priced above £45. The prices on Depop are pushing people towards buying fast fashion options instead. With the cost of living rising, it's hard to justify spending over £50 on an item of clothing when cheap fast fashion options are available for a fraction of the price. Depop no longer offers people affordable and sustainable clothing unless they have the money to spend upwards of £30 on single items.
Ultimately, Depop is at risk of losing its core values through its rising popularity and prices. Depop states that its mission is to be a "community-powered fashion ecosystem that's kinder on the planet and kinder to people." However, this community closing the door on sustainable fashion options for so many users by increasing prices in accordance with trends. Depop may have made sustainable second-hand fashion trendy but if prices continue to rise, many people will have no option but to turn back to fast fashion.