It seems like just yesterday, people were taking toothbrushes to their sneakers in hopes of keeping them as clean as possible. And now, grungy trainers are back in style.
Converse has been a relatively popular, all-purpose sneaker brand for as long as anyone can remember. Although they aren't normally worn by hypebeasts as streetwear necessarily, they're certainly not unpopular. And usually, they're considered pretty affordable and fun to wear by children and adults alike.
Now, however, the footwear brand is latching on to the comeback of certain '90s trends, and grunge more specifically. Usually, Converse sells their signature low top Chuck Taylors looking neat and allowing the consumer to scuff them up through daily activities. Recently, though, the company has put a newer, stranger product on the line: dirty-looking sneakers.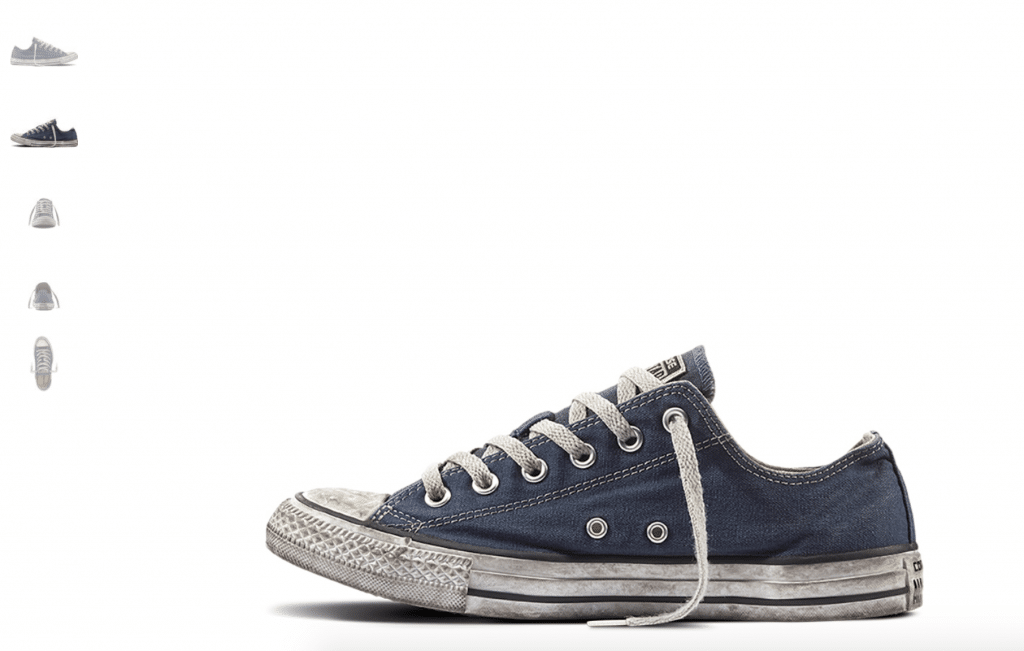 No, these sneakers have not been dragged through the dirt. Instead, the shoes receive a "dirty wash treatment" for the sake of acquiring that coveted "vintage look". The Converse website touts that this dirty wash will allow consumers to "skip the break in period". The sneakers cost £70.00. Also, they can be purchased in colour combinations of grey and white, and navy and white (underneath the dirty wash).
Selling purposefully distressed items for wear is not necessarily a new trend. People buy ripped jeans all the time. Still, marketing an item that is made to look dirty is perhaps another story. It can certainly be viewed as fetishising poverty. Back in 2019, Gucci sold shoes following a similar concept of pre-wear, and was immediately under-fire. The sneakers they were selling cost £615 though, not 70.
Featured image screenshot via Converse.com.