You can differentiate between right and wrong. You've been doing it since you were about five years old, a skill taught to you by your parents and your own human conscience. 
This clothing company may have skipped that phase of life where they were supposed to learn these basic skills that you and I have. Teespring has been selling clothing with pro-rape slogans on them, such as "Eat, Sleep, Rape, Repeat" and "No means no but if I'm drunk…".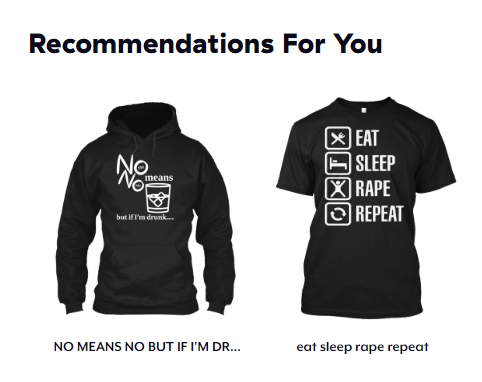 I know what you're thinking. Whose disgusting idea was this and who allowed them to go through with it? Apparently, Teespring allows people to create and sell their own designs. The seller can choose whether they want to keep the proceeds for themselves or donate it to a charity of their choosing.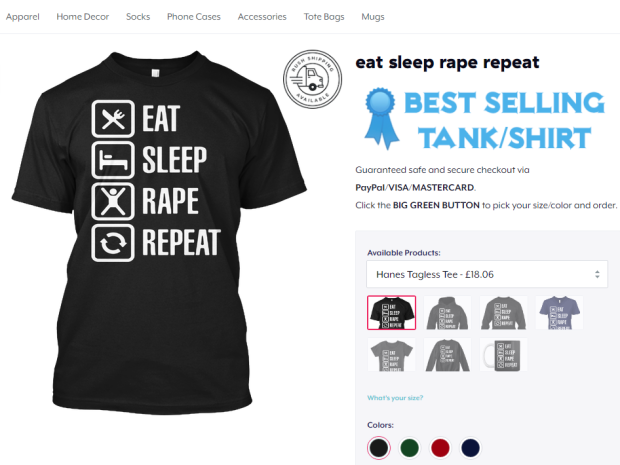 What's even crazier is that the clothing with these slogans are the company's highest selling items.And the slogans don't violate the company's policies, so whoever's designing these can keep on cranking out newer and more offensive ideas. How wonderful.
For more offensive material, since that's obviously what you like, check out the Best Badly Translated Offensive T-Shirts!
Featured Image Via