I have a pretty dark sense of humor, but dressing as Oscar Pistorius, former South African, paraplegic, sprint runner, and girlfriend murderer, might be taking the whole freedom of expression thing too far.
There is such a thing called not being a total asshole, and that is just what you are if you felt it appropriate to buy and intended to wear the Oscar Pistorius Blade Gunner Costume. I would respect you more if you dressed as one of Jeffrey Dahmer's cooked penises; at least then you could get some creativity points.
Well, at least now that Amazon has taken this item off of their site, no dumb-head can poison the streets with this filthy display of non-creativity.
And to think, you could have looked just like him.
This is the advertisement that was run on Amazon before corporate got in there and tried to scrub this mess clean:
The Paralympic runner costume is sure to cause some controversy at your next event. Includes top, shorts, boot covers and knee pads.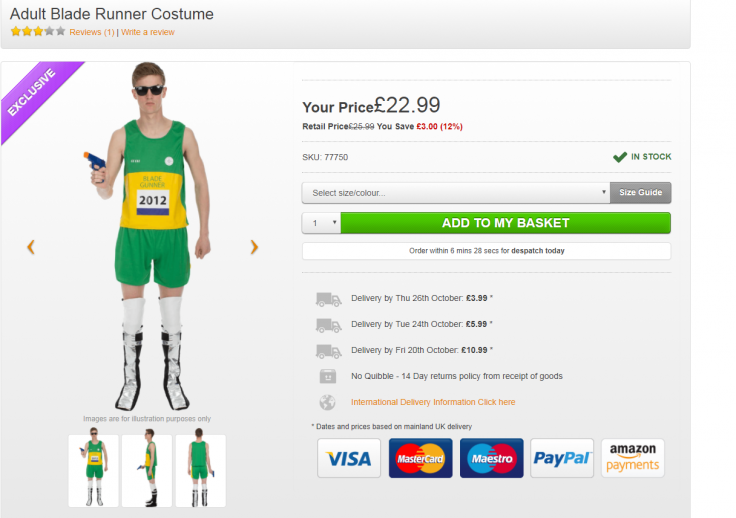 If you are looking for more things that will probably grind your gears, give this a click!
Images  Via