A craze in the fashion world happens occasionally. Hot fashions, such as Kogyaru and Aliyahcore Fashion, pop up on social media daily. If you're fashion-conscious, another fashion trend to look out for is Balletcore fashion, which draws inspiration from the aesthetics of ballet. This style evolved from ballerina outfits and is currently popular among celebrities.
Balletcore
Like other fashion trends that have gone viral on social media, Balletcore was first popularized on TikTok. It's a trend in which people wear ballerina costume-inspired outfits. The Balletcore aesthetic is all about feminine, elegant, and delicate elements, just like the temperament of ballerinas. Therefore, the colors used in this style are relatively mild, such as beige, cream, and gentle pink.
Despite the present prevalence of Balletcore on social media like Instagram and TikTok, it's not something new in the fashion world. The Balletcore style first emerged in the tulle gown designs of Chanel in the 1930s.
At a time when Balletcore is popular, Sarah Jessica Parker's (as Carrie Bradshaw) tutu skirt style in Sex and the City is once again sparking fashion discussion. Sarah Jessica Parker's Instagram photo wearing a tutu dress has received over 246k likes. It shows the rising social media popularity of Balletcore fashion.
Several brands, including luxurious ones like Miu Miu and fast fashion ones like Urban Outfitters, have incorporated the Balletcore style into their collections because of its current unstoppable popularity online.
How does it go viral in 2023?
Balletcore has acquired popularity not only on social media but also among celebrities across the globe. Celebrities like Jennie from BLACKPINK and Sydney Sweeney took the Balletcore trend to the next level, wearing Balletcore outfits on stage and at Art+Film Galas. As a Gen-Z fashion icon, Jennie Kim made a major contribution to Balletcore fashion by wearing them on the Born Pink World Tour. Multiple ballerina-inspired costumes on Jennie Kim's Instagram page particularly demonstrate her love for Balletcore. We all know the celebrities' significant impact on fashion trends in this generation. The widespread popularity of Balletcore among celebrities has caused this style to go viral on the internet in 2023, with many people following the trend.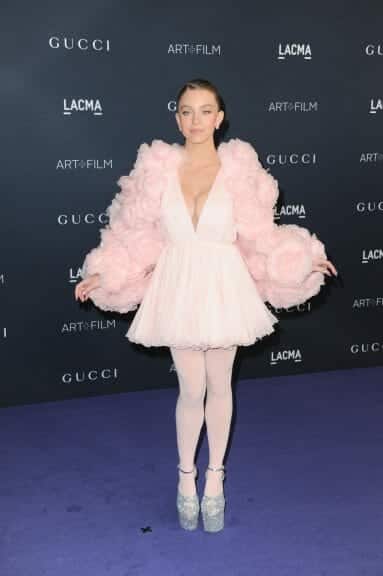 Currently, #balletcore has over 58k posts on Instagram and approximately 560m views on TikTok. There has been a growing number of influencers who have made videos sharing Balletcore outfit inspirations.
Continue reading if you want to learn how to create Balletcore looks using basic garments!
Five items you need in your closet to build Balletcore outfits:
1. Ribbons
Despite its apparent simplicity, ribbons are one of the key components of Balletcore fashion. Ribbons add highlights to the entire look and make it more vibrant, whether used to create hairstyles (braids or ponytails) or tied on the sleeves or shoulders of clothes. Balletcore is about being concise, sticking to soft and mild colors, and avoiding shape colors with excessive saturation. Therefore, adding ribbons to Balletcore outfits can make the looks less dull and livelier.
2. Leg warmers
Leg warmers are one of the garments that can make your Balletcore outfits on point; they are a timeless fashion item that complements several styles, including Balletcore and Y2K. Not only do leg warmers keep you warm and stylish in winter, but they also add a playful touch to your entire style. Plain leg warmers in white, beige, and brown are basic garments you should have in your closet to go with different Balletcore outfits! Wearing leg warmers with ballerina flats and loafers is the most simple and fashionable combo that can never go wrong.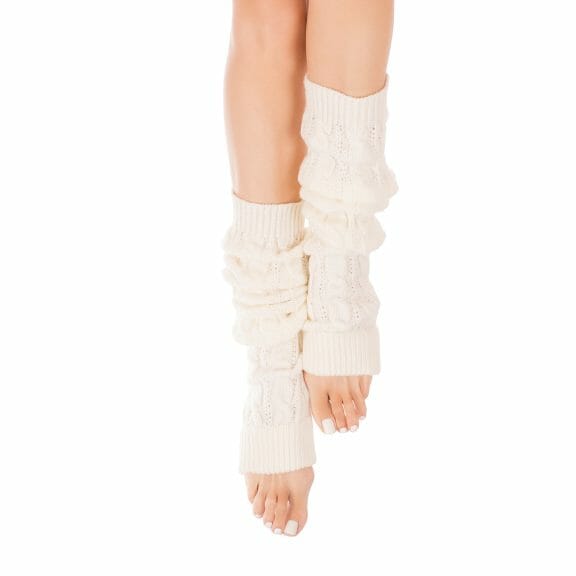 3. Tutu skirts (ballerina skirts)
When you think about ballerina costumes, the first thing that comes to mind may be the iconic tutu skirts worn by ballet dancers. A skirt or dress with several layers of tulle seems to symbolize ballerinas. When ballerinas perform on stage, their skirts flutter in the breeze, exuding a graceful demeanor. Tutu skirts are the most uncomplicated way to dress like a ballerina in everyday situations. So, skirts with layers are something you cannot miss when building Balletcore looks. You can style tutu skirts with warm-tone knitwear and skin-tight tops to appear chic and casual. I would recommend tutu skirts in white as they are classic and moderate and go with anything.
4. Ballet flats
Another essential component of Balletcore is ballet flats – one of the hottest trends in 2023. Ballet flats have been prevalent since the 1940s and were worn by Audrey Hepburn, a timeless fashion icon. The ballet flats trend emerges again in 2023 because of the rising popularity of Balletcore. Ballet flats may go with various looks, including skirts and pants. Ballet flats give off different senses depending on what you pair them with; they can appear casual yet delicate. Most importantly, they're comfy enough to be worn daily. Ballet flats with lace or ribbon stockings are the most basic way to get into Balletcore fashion, giving off an exquisite vibe.
Click here to check Miu Miu's ballet flats collection. You may find the one you're looking for!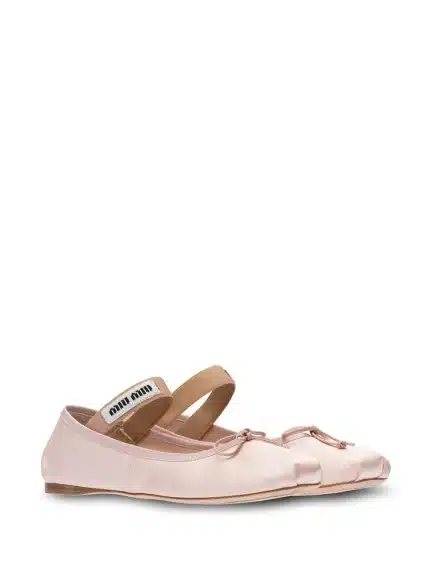 5. Tight Tops (with lace and ruffles)
Lace and ruffles are the most seen elements in ballet-inspired outfits. If you want to dive into the Balletcore trend, a tight top with lace, ribbons, or ruffles is a must-have. Wearing a tight tank top underneath a low-necked lace top provides a layered impression and a flirtatious and cute vibe. I would also pair it with a simple necklace to draw attention to the neckline.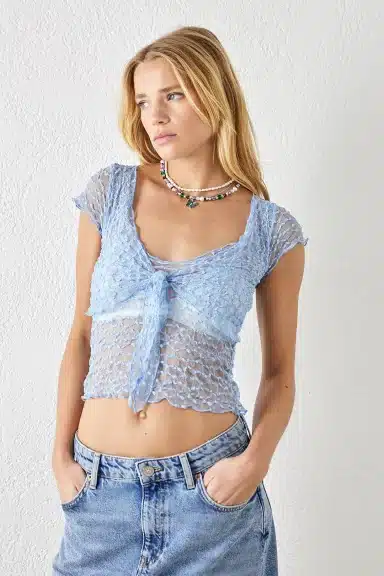 Building a Balletcore outfit is not as difficult as you may think. However, remember not to wear too many major characteristics on you, such as matching a ruffle top with a lace stocking and a ribbon haircut, which is not a good idea. Balletcore is all about being succinct and delicate. It would be distracting and out of focus otherwise.