Sustainable fashion has been growing as the new decade goes on. To be sustainable is to be conscious of your actions and choices and how it affects existing on Earth. It also is about maintaining a healthy place to live; that is why it is so important to remember!
How can we as consumers, be eco friendly in terms of fashion? Many do not even think about the earth when shopping for new clothes, shoes or accessories. However, apparel is one of the number one things that are first to be found in landfills.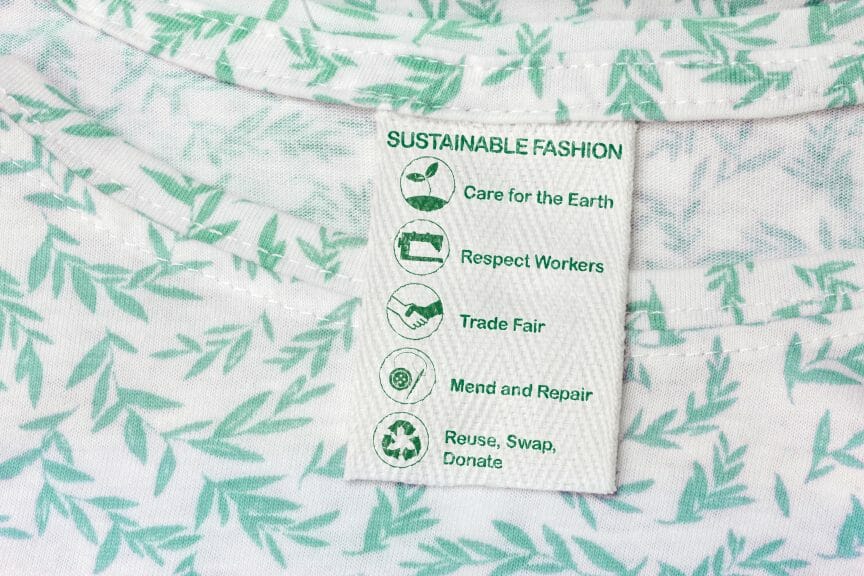 Understanding Sustainable Fashion
Sustainable fashion is when it is produced ethically and responsibly. The creators take into consideration the materials used, decomposition, life expectancy, and ways of production. It also means that labor is safe and fair for the employees. This relates to anything from handbags to workout clothes.
Clothing that can be recycled, hand down, donated and essentially avoid landfills and garbage for as long as possible are sustainable. For example, shoes made completely from recycled rubber can be recycled again and again to create something else. A shirt that is made poorly, with synthetic and thin fabric will be worn for one season and tossed in the garbage.
Sustainable Alternatives
Of course, we are not saying every article of clothing you own now is going to kill the planet. Like noted above, keeping things as long as possible is a great way to reduce waste. While shopping for new outfits or accessories, it is important to be conscious of what you are about to buy. It is in both the consumers and the producers hands to make sustainable decisions. Here are some tips for next time you go on a shopping splurge!
Organic Cotton Tee: Cotton is a natural fiber, meaning it can be recycled properly or used as compost.
Linen Dress: Opt for a breezy linen dress made from eco-friendly fibers.
Bamboo Leggings & Tank Top: Select leggings made from bamboo, which is a renewable and biodegradable material, and pair them with a tank top made from organic cotton.
Up-cycled Denim Shorts & Graphic Tee: Look for shorts made from up-cycled denim, paired with a graphic tee made from organic cotton. This is easily found at a GoodWill or Thrift!
Recycled Polyester Jacket & Leggings: Choose a lightweight jacket made from recycled polyester, paired with leggings made from organic cotton.
Hemp Jumpsuit & Sandals: Opt for a jumpsuit made from hemp, which is a sustainable and durable material, and pair it with sandals made from recycled materials.
Vintage Dress & Boots: Shop for a vintage dress made from natural materials like cotton or silk, paired with boots made from eco-friendly leather alternatives like mushroom leather.
Upcycled Sweater & Jeans: Look for a sweater made from upcycled materials, paired with jeans made from organic cotton.
Recycled Bags & Shoes: Kokolu is a brand that uses 100% recycled materials.
Organic Cotton Hoodie: Choose a cozy hoodie made from organic cotton.
Dress Consciously with Style
This is not saying you are forbidden to buy something from a chain store or high end brand. This is reminding consumers that it is okay to shop small! Thrift stores and GoodWill stores are great places to find vintage brands. If you are looking for higher end brand names, go to the closest beach town or city area where people have a more expensive taste!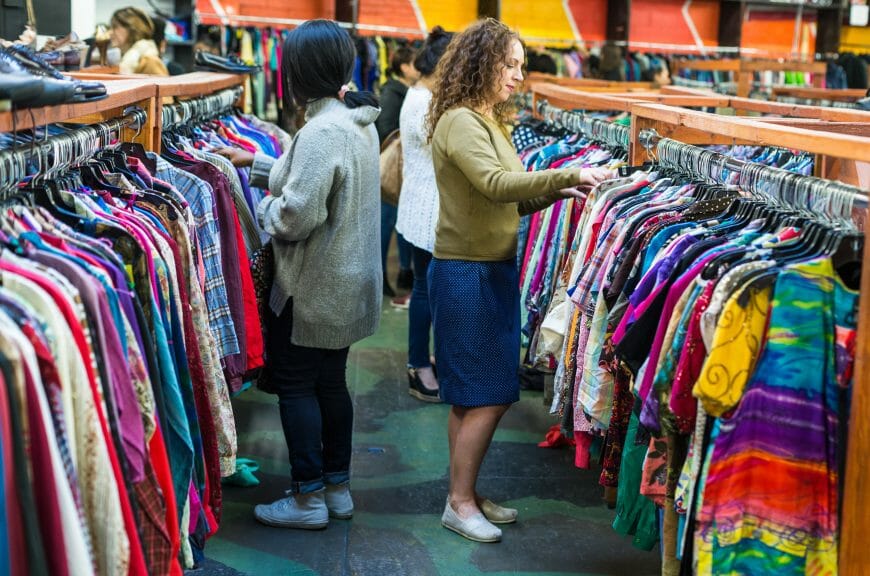 It is also a great hobby. Make thrifting a day event with friends, or go solo for some self-care. It is also important to donate your old clothes as long as it fits into the stores guidelines. Some places like Plato's Closet actually pay you for your old wardrobe.
Eco-Friendly Brands
There are so many brands that produce sustainable fashion and promote ways to be eco-friendly. These brands are going head to head and saying no to fast fashion. Kotn, Kokolu, Patagonia, and SummerSalt are just a few. Check out this website for a list of more with a more in depth description of their ethics.
Shop the Right Way
Shopping consciously and choosing sustainable apparel and accessories is an important way to live. Doing this will help save our earth by reducing waste and in the long run, fixing our economy. Although it seems your actions are so small and minimal, if we all do this it can have a big impact.
Sustainability is the new wave.