Ten years ago, a bunch of projections on a wall would seem like a lazy attempt at an art exhibition. Now, it's all the rage. Immersive art experiences, particularly digital ones, are popping up everywhere. These experiences exist for several famous artists, and everyone on social media has been to one.
Gustav Klimt, Frida Kahlo, and Van Gogh have 'immersive experiences' attached to their names. Dark rooms with projections of their artworks combined with sound and 3D sets make for an 'immersive' sensory experience. These exhibitions certainly make for an aesthetically pleasing photo opportunity, but is this new format a cash grab or an innovation in how we consume art?
The birth of the immersive art experience
When paintings move from 2D to 3D, there is more room for sensory experimentation. The result is usually a multisensory experience: the exhibitions often incorporate music, information about artists, make 3D set pieces, and themed rooms to create a holistic view of the artists' works and life. Including digital aspects offers a unique, modern take on older art that may appeal to younger generations, widening participation in the art world.
Yayoi Kusama's Infinity Mirror Rooms are a form of immersive art whereby a viewer wanders around various rooms, notably a dark room with twinkling lights. Kusama's consideration of space and how a viewer occupies it means that the viewer becomes part of the artwork. The mirrors create the impression of a boundless universe, forcing the observer to confront their insignificance on a cosmic scale, thus increasing active participation in art.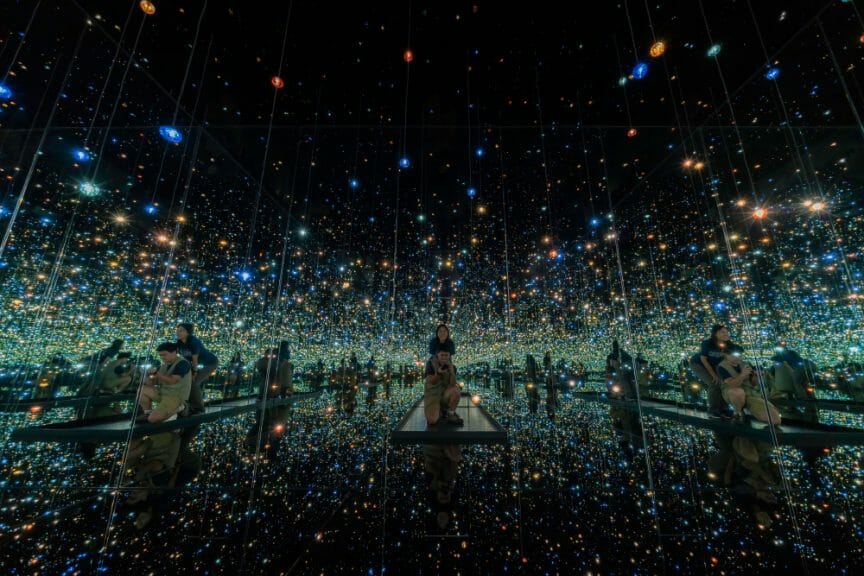 It may also be the case that there is less snobbery associated with immersive art experiences than traditional art galleries, once again making art more accessible and exciting for the youth. Removing the pretentiousness of art makes it less daunting, attracting a larger audience with less fear of feeling patronized.
What are the downsides?
However, the phenomenon of turning dead artists' work into these exhibitions differs. Where Kusama's work originated as an immersive experience, turning paintings into immersive experiences can present some challenges. Since the original artists are dead, they have no say in the creative direction. Their artwork might be watered down or represented as contradictory to their beliefs. For instance, Frida Kahlo was a staunch anti-capitalist; the commercialization of her work in such an explicit manner contrasts her beliefs, and it is improbable she would have approved of this.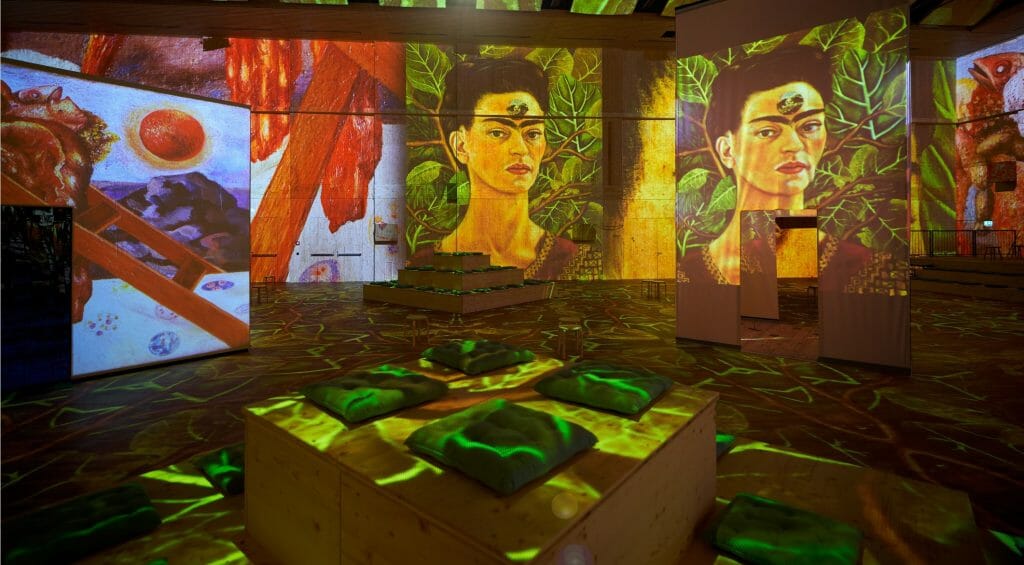 Speaking of commercialization, these immersive experiences are way more expensive than traditional galleries. Many galleries in London offer free entry, with tours and audio guides at a small extra cost. However, ticketing to one of these immersive experiences may set you back around £30 (if not more).
However, my prominent bone to pick with immersive art experiences is that they're just plain dull. Most of them seem a bit lazy. They're just projections on a wall: overpriced and gimmicky. Most people can ignore the debates around the commercialization of art if the immersive experience is immersive and exciting.
Take the Van Gogh immersive experience, for example. It promises to evoke "stepping into a painting" through vast themed rooms and projected paintings. Half of my friends enjoyed it, and the other half were bored. This apathy is instead telling. Art that evokes a neutral response is hardly art; these experiences and their attempts to frame existing art in a new light lack creativity while also being criminally expensive.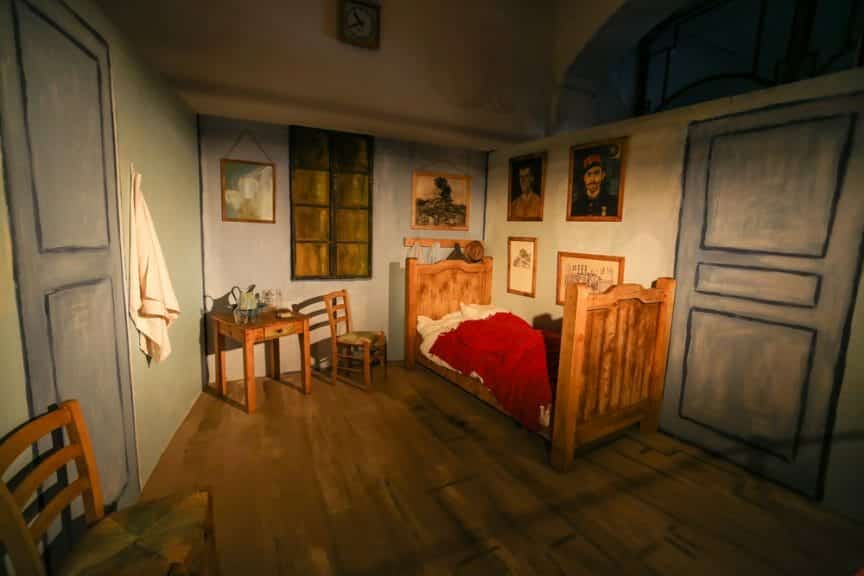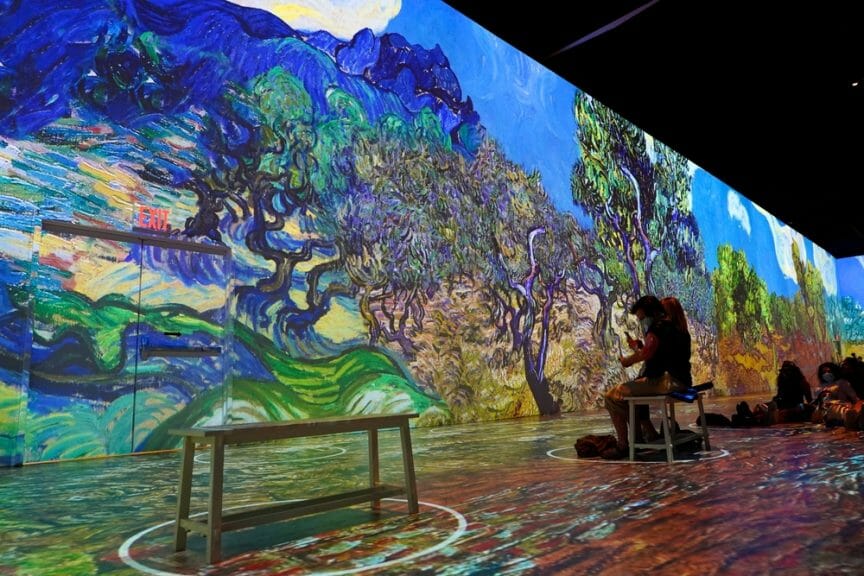 The future of immersive art
Since the definition of art is ever-changing, it is impossible to predict its direction. The promise of change is the only certainty. That being said, it is probable that digital formats will become more prominent in art. The Moco Museum in Amsterdam has an exhibition on NFTs, becoming the first in Europe to have a space dedicated to them. As a result, digital immersive art experiences are likely to become even more commonplace.
Perhaps progress in digital art will bring about new art creation methods, influencing how art is presented to the public. These changes may impact the immersive art world to create a more unique, polished experience. This may generate a new exhibition standard, and more competition may increase quality to attract consumers. Immersive art experiences have a lot of potentials, so perhaps their issues will be remedied with time and innovation.