One UK illustrator and graphic designer has taken Disney characters and reimagined them to fit into the world of 2017. The project's name: "Alt Disney". Although nostalgic in their familiarity, these images comment on modern issues.
The strength of Tom Ward's images comes from their ability to bring us back to the whimsy, comfort and imagination that defines classic Disney movies. Repurposing those images, however, forces the audience to reconcile the juxtaposed images in a way that makes us realize how far we still have to go.
Ward notes about his project: "Disney characters are so iconic that I thought transporting them to our modern world could help us see it through new eyes, giving me an opportunity to communicate some issues I feel strongly about."
According to an article written by Konbini, Ward set out with his project by imaging what the characters would be doing if they were taken from their setting and placed in modern day.
The result includes Ariel's home being too toxic to live in and Jasmine vacuuming while Alladin plays video games, among other interesting interpretations of modern day issues.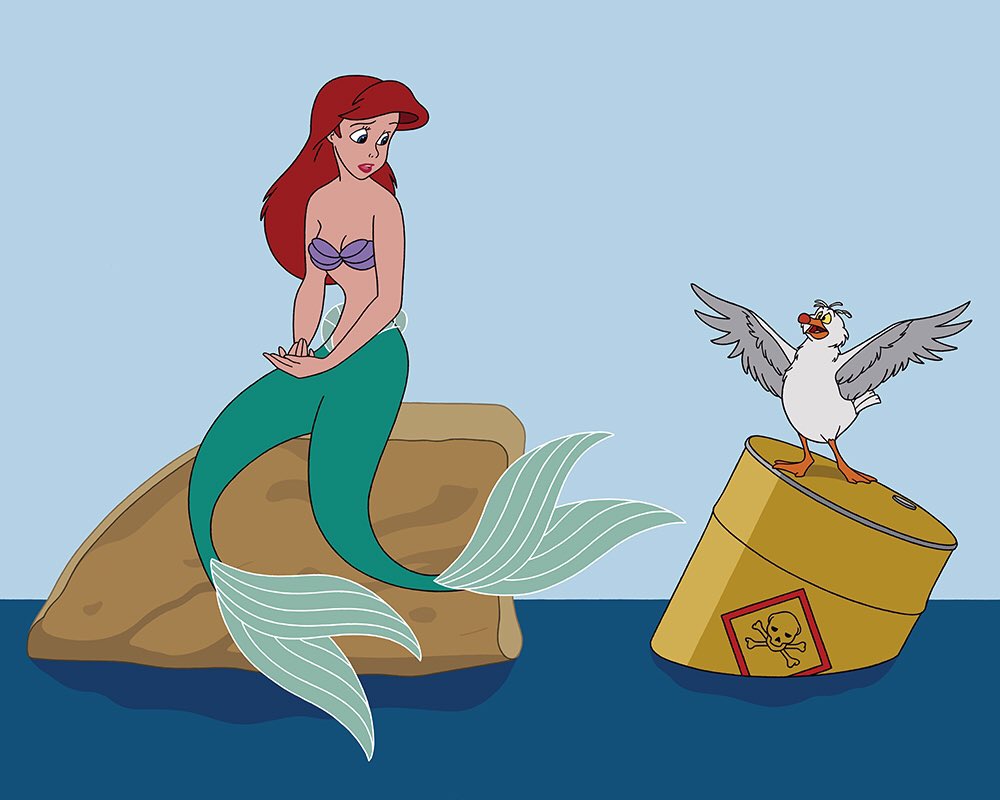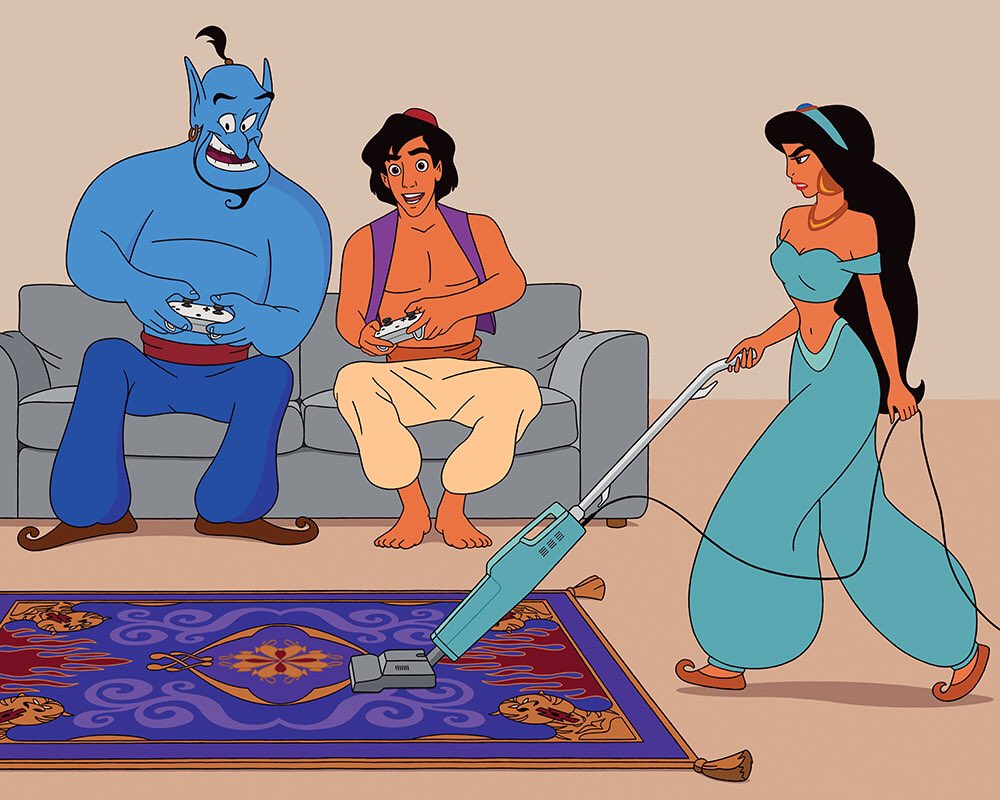 Explore other ways Disney has been recaptured: this time, with shoes.