The owners of the famous Four Pinball Machines painting by Wayne Thiebaud have decided to auction it. The auction is to occur just before Thiebaud's 100th birthday.
Christie's is holding the auction live around the world on July 10th. Four Pinball Machines is expected to be one of the highlights of the event.
Four Pinball Machine is regarded as 'the most important work by the artist [Thiebaud] in private hands.' Thiebaud, an American painter, is best known for his colourful depictions of everyday objects.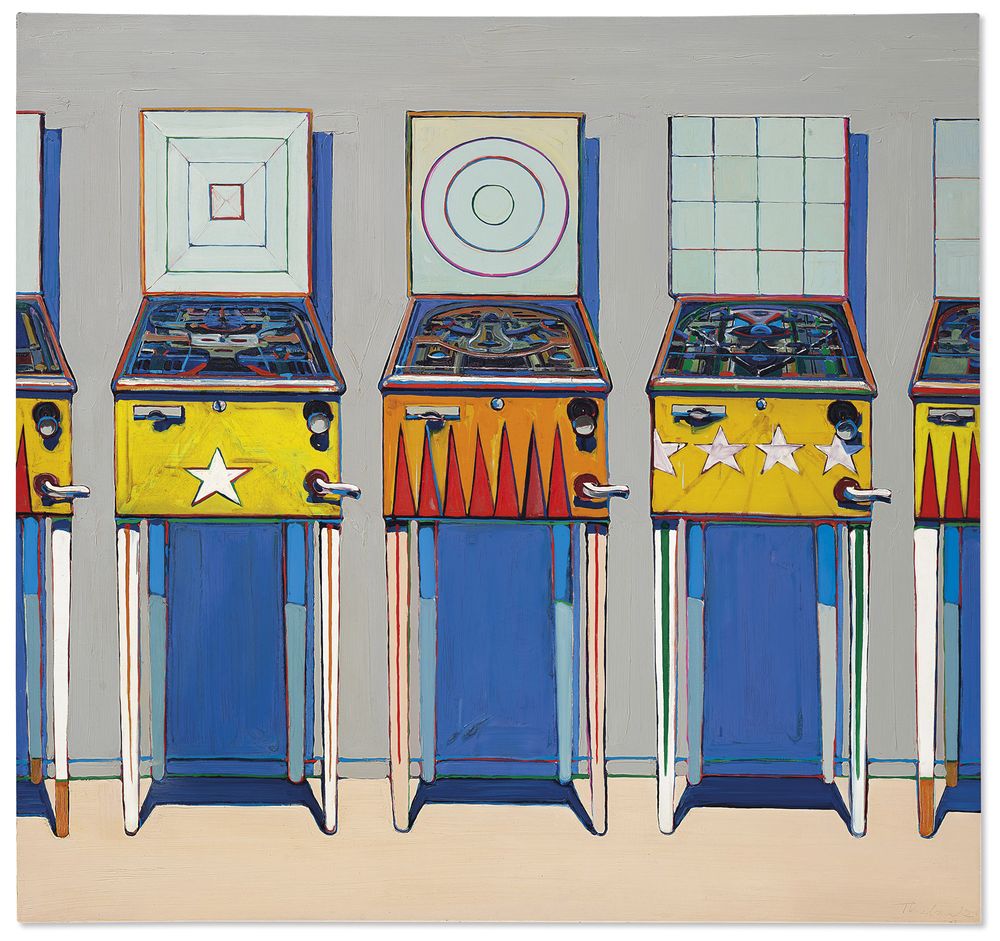 It is believed that the painting will fetch one of the highest prices of the event. Another of Thiebaud's paintings, Encased Cakes, was sold for $8.5 million at a Sotheby's auction last year, yet even more is expected for Four Pinball Machines.
Donald Bren, billionaire and chairman of Irvine Co. bought the painting in 1981 at an auction. At the time, the painting sold for $143,000.
Now, though, the painting is thought to sell for a possible $25 million. Even if the Four Pinball Machines were to sell at the lowest estimate – $18 million – it would be more than twice the value of Thiebaud's current auction record.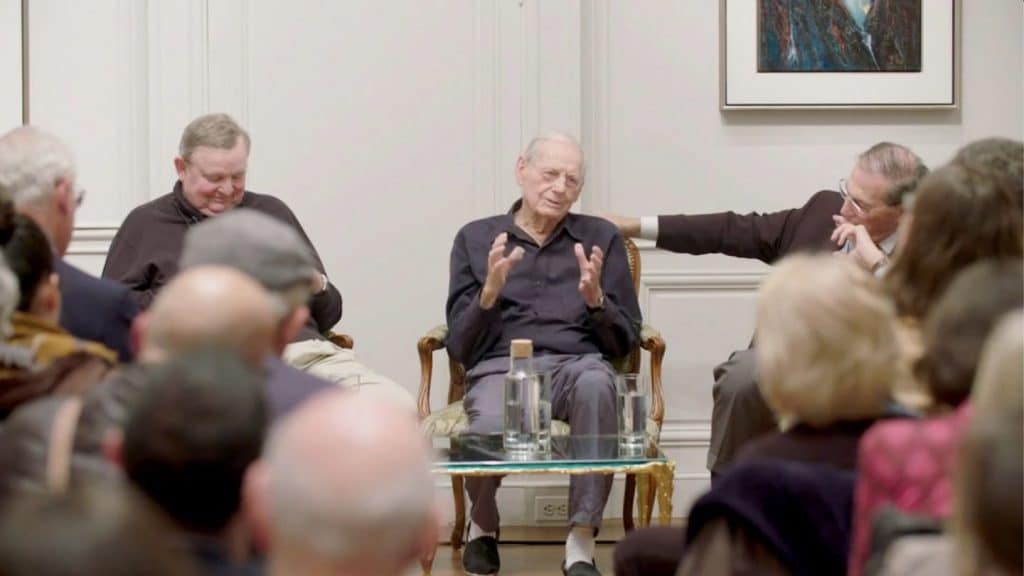 Where is Four Pinball Machines now?
Current owners, Judy and Ken Siebel then bought Four Pinball Machines from Bren in 1982. Since their ownership, the painting has mostly stayed out of public sight. In fact, Siebel has said that the couple have always had the painting hung prominently in a living or dining room.
"We saw it every day. We enjoyed it so much."

Siebel on Four Pinball Machines.
When asked why they had decided to sell the painting, Siebel cited estate planning.
The auction on July 10th is called 'One: a Global Auction of the 20th Century.' Beginning at eight p.m. in Hong Kong, the auction is being delivered relay style. After Hong Kong, it will move to Paris, then London until it ends in New York. Bids are to be placed online and via phone.