Images Via
This artist's new project focuses on graffiti and ruined buildings, cars etc. They are then coloured in so it looks like it's been deleted. This edgy art could be seen as having an abundance of symbolic meanings, but it's also just pretty cool to look at.
The artist colours things in, creating a grey and white patterned effect. It's intentionally dull and repetitive, making it look like the thing he's painted isn't even really there. This clever artwork is intended to cover up graffiti, and it makes them look 'deleted'.
If you're struggling to envision it, here's a picture of  a car both before and after the artist has tampered with it.
Before: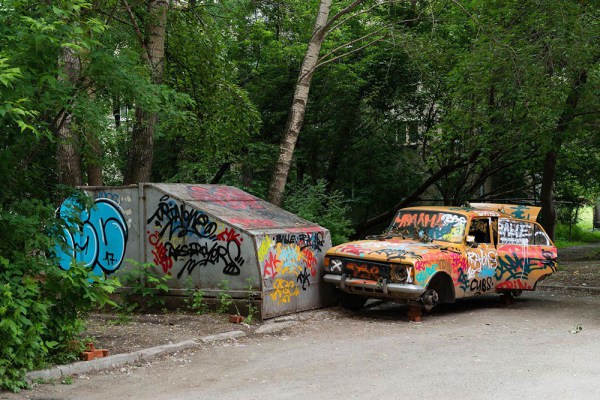 After: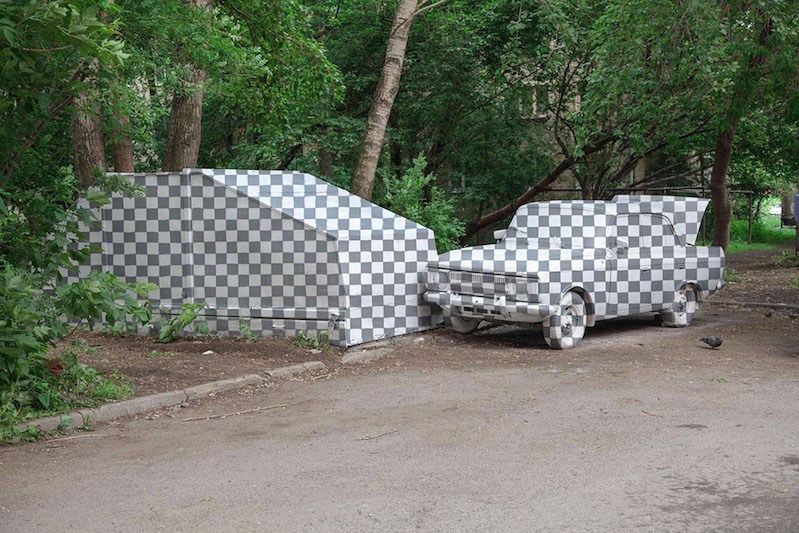 As you can see, the car goes from being covered in messy graffiti to regular, repeated grey and white squares. It's weirdly satisfying to look at, but also looks extremely out of place especially as it's in a natural area surrounded by trees and leaves. This is what makes it so striking, it creates a bizarre contrast of the natural area and then the artwork which appears almost like something off a computer screen.
The people behind this artwork have their own Facebook page so check it out! On their page you can find photos of their other graffiti-related projects and street art.
If you want more crazy stories, read HERE about how an old Nazi Holiday Camp is being reopened as a luxury hotel!