In the midst of some very trying times, this woman shows the kind of determination we all need.
Australia's Gold Coast has unfortunately suffered some pretty bad weather recently, with strong storms and floods ravaging its beaches. The conditions have been so bad, in fact, that the wind has whipped the water into huge mounds of foam on the shore.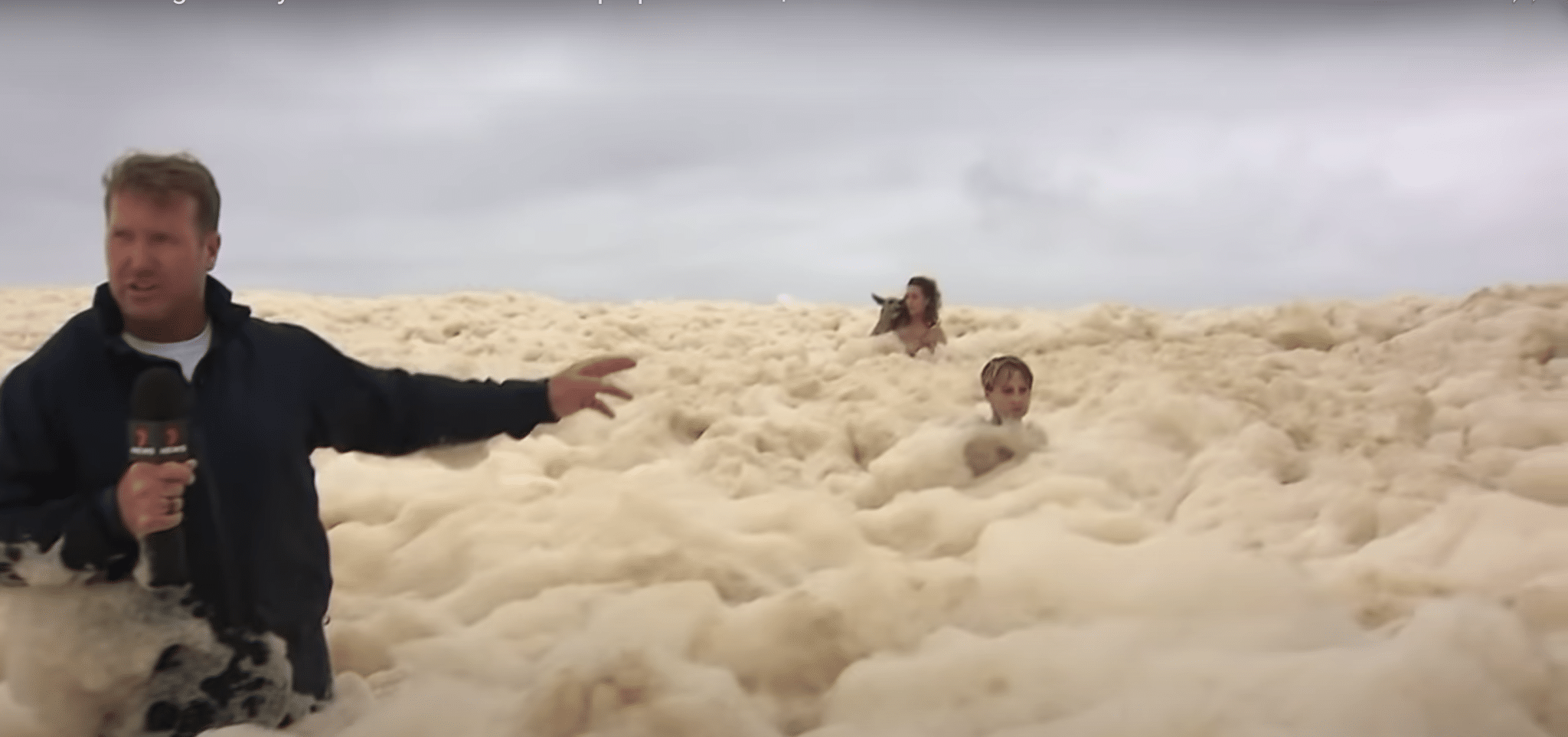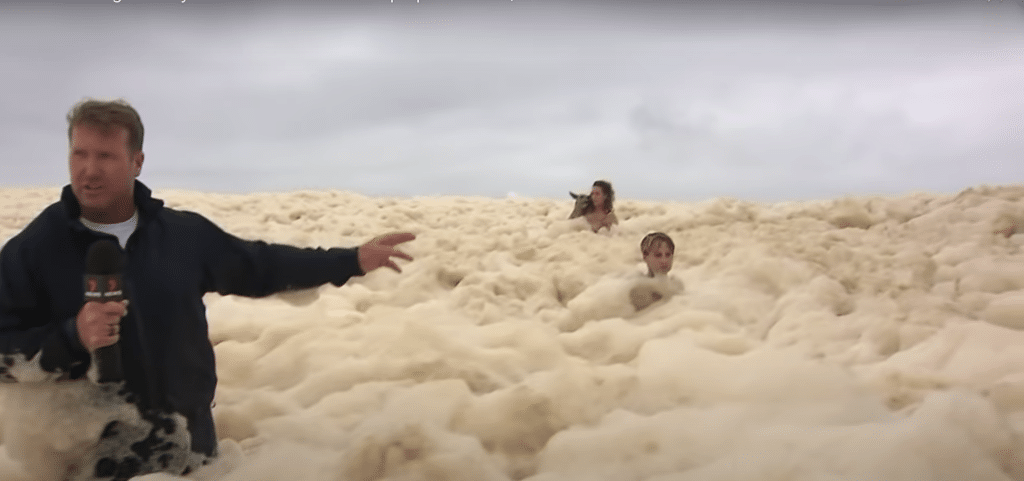 Whilst these waist-high bubbly seas look like fun to play in, they also come with potential danger, as exemplified by a runaway dog that was nearly lost under the water. Luckily, it was caught just in time by some very relieved owners.
On the morning of the 14th of December, Currumbin Beach Vikings Surf Life Saving Club was struck by the floods. Understandably, staff members and customers alike rushed to grab their belongings.
For one woman, though, there was only one priority: Save the Beer Kegs.
Sudsy Superhero
You'd think that after being soaked by the turbulent waters, the woman would be disgruntled. In reality, though, she wasn't phased at all, smiling to the interviewer as she says:
"There's nothing like the ocean, ey! Pretty spectacular".
In fact, she's not the only one that shows an appreciation for this spectacle of the elements. An onlooker said:
"You're smiling because you can see the power of mother nature", but she also acknowledges the message that it carries, "that climate change is real".
One man said, "I'm a local, so it's great to come out and see what it looks like on a different kind of day", with another simply exclaiming, "it's beautiful".
It's often a great idea to get outdoors and get in touch with nature, but you've got to be pretty brave to enjoy the floods as much as these people have. And if anyone was struggling to cope with the conditions, we would recommend trying to befriend the woman with all the beer.
For more stormy scenes, Check out this amazing Monsoon time-lapse, showcasing over two years of footage.