Having bolted from the dock, an American man facing drug charges is caught on video trying to escape the sentencing.
34-year-old, Nickolaus Garrison, was looking at six months in jail for possession of methamphetamine at at Highland County Courthouse, Ohio.
However, when he was being taken into custody, he was able to free himself and lead officers on a pursuit. One officer, Deputy Ben Reno, broken his ribs from jumping over a banister in an attempt to catch Garrison.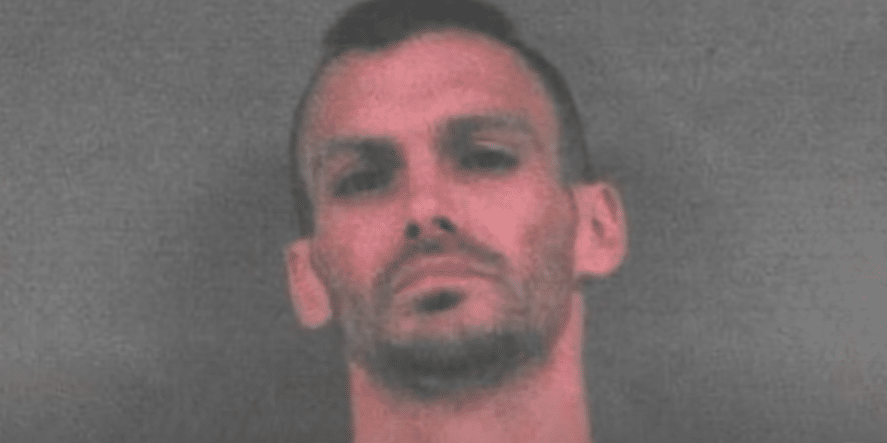 One of the other officers who was seen going after Garrison was Highland County Sheriff Donnie Barrera explained what happened that day:
"He ran to a hallway, which leads to a stairwell that goes down to outside of the courtroom.

"The deputy, unfortunately, went down the stairs headfirst in an attempt to try and catch him.

Donnie Barrera
His colleague who jumped over the banister suffered from a mild concussion and broken ribs, Barrera explains.
Unfortunately, Garrison managed to escape the courthouse and officers. Judge Rocky Coss issued a warrant for his arrest shortly after the ordeal. Upon his capture, Garrison will be taken straight to the Corrections Reception Center at Orient to serve his sentence.
Highland County Sheriff's Office confirmed on Friday that Garrison had in fact been captured at a motel in Clinton County, Michigan. Garrison now faces additional charges from several tip-offs that led to the arrest.
Barrera believes Officer Reno went 'above and beyond during a tense situation'. He added:
"It's a sad thing for Ben and his family. He has kids, but we are fortunate that he is still able to move around."

Donnie Barrera
A court spokesman added:
"He's still hurting a lot, but he's more frustrated than anything."
With Reno at home resting, his dedication to the line of duty did not go unnoticed as the footage went viral.
People took to Twitter sending their well wishes to Reno and praising him for springing into action.
One user said:
"That cop is badass!!!! Hope he's ok and at least got one good swing on the guy."
Want more on who is going to the slammer? Check out how El Chapo is sentenced to life in prison.