Images Via
'You're important if you have a ladder'. These young men have certainly proven this to be true. They simply got a ladder, carried it, and walked right under the security guards noses without them questioning a thing. Brilliant.
Having a ticket to the Super Bowl can be up to thousands of dollars. But does it really have to? These four guys casually slipped in and managed to witness the entire game and take plenty of videos inside the stadium. Living proof that confidence really is key!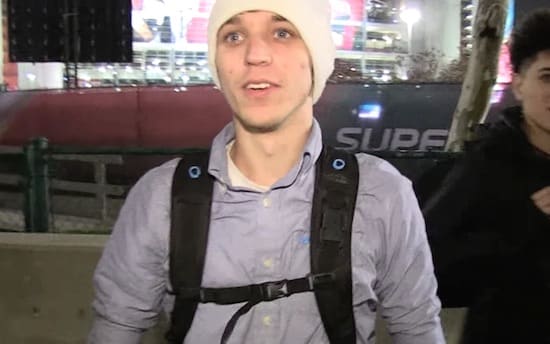 Ever wondered how to get backstage to a concert or into a big event like the Superbowl without having to pay? Racked your brain to think of some really creative and foolproof way of getting in somehow? Well these guys have nailed it. So simple, yet brilliant.
Dressed in normal, casual outfits: shirts, trousers and backpacks, they've definitely made themselves pretty inconspicuous. On finding the ladder, one of the them explains: 'We just found it on the side of the road' and when asked about all the security replies: 'You're important if you have a ladder'. Watch it here:
He and his friends seem pretty pumped up on adrenaline, probably still in shock that they managed to pull off this outrageous trick. It's so unbelievably simple that no one would ever think of it or suspect them. You see a guy walking past with a ladder, you don't question it. You just think, oh there goes a guy with a ladder, off to do his job. Not 'that's just an IMPOSTER of a guy who actually needs a ladder to do a job'. Not all heroes wear capes. Some just carry ladders.
They claim to have walked past at least ten cops and then successfully got in to watch the entire game. And there you have it, a group of four teenage boys outwitted the security at one of the biggest sport events in America.
For more funny videos, click HERE to see this kid smoking weed with his parents!