In a terrifyingly tense encounter caught on surveillance cameras, a Florida man dived under water and took on an alligator to rescue his 3-month-old puppy.
Richard Wilbanks, 74, of Estero ran into the pond near his retirement home, wrestled the reptile above surface, and pried its jaws open to free his Cavalier King Charles spaniel, Gunner.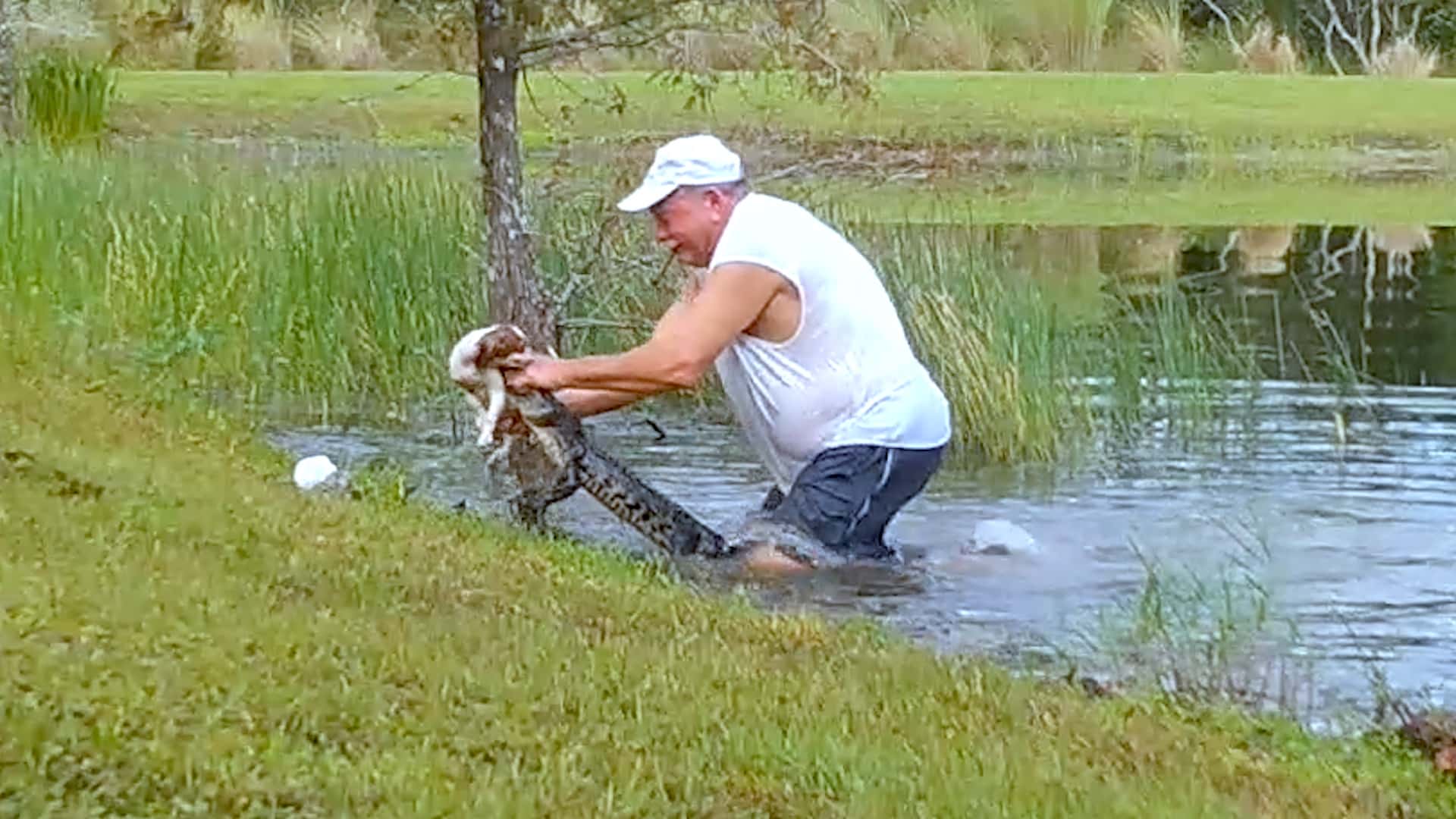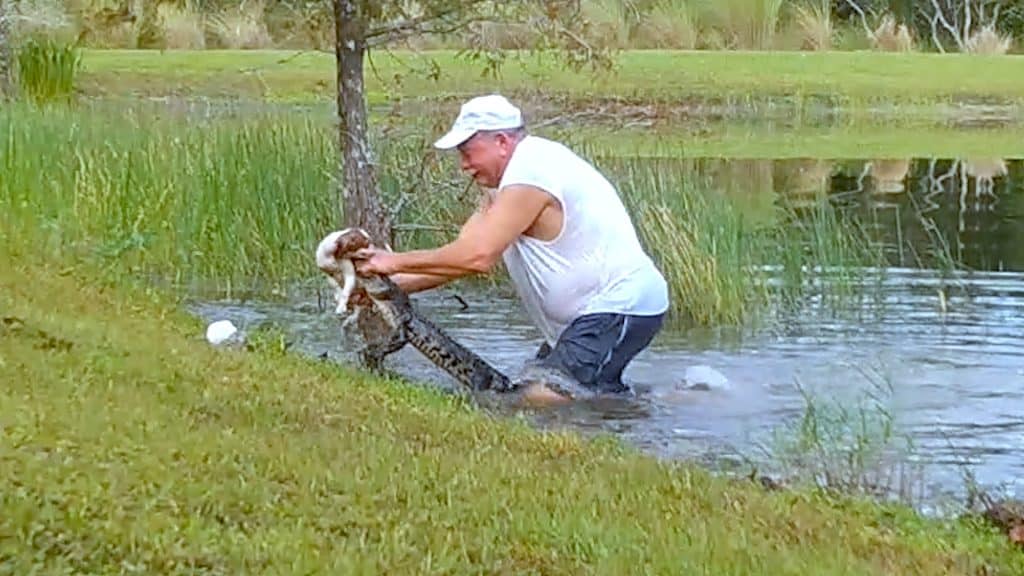 "We were just out walking by the pond and it came out of the water like a missile," Wilbanks told CNN.
He explained that adrenaline or instinct kicked in: "They're like children to us, so there was no second thought whatsoever,"
Luckily, Gunner was mostly unharmed apart from one puncture wound to his stomach and did fine after a trip to the Vet. Wilbanks told CNN his hands were "chewed up" and he went to a doctor for a tetanus shot.
Despite this dramatic incident, Wilbanks doesn't want the alligator removed from the pond.
"They're part of nature and part of our lives," he said.
The rescue was captured by cameras set up by the Florida Wildlife Federation and the fStop Foundation who shared the video in an attempt to educate people on how best to live alongside the wildlife in the state.
We live on a shared landscape. We don't just want to tolerate wildlife, but, rather, we want to thrive with wildlife on a shared landscape.

Meredith Budd, regional policy director of the Florida Wildlife Federation, told WINK News.
Perhaps most impressively, Wilbanks managed to pull off this rescue mission all without dropping his cigar from his mouth.
Read next: Gigantic Alligator Strolls Across Florida Golf Course