If you don't own a drone, then you need to get one. Sell your crappy artwork or your auto-tuned mixtape, whatever you need to do to be as cool as this guy.
NURK FPV is his YouTube name. That's where he showcases all sorts of epic drone videos. His craziest one to date is of his drone simply doing the impossible. His flight skills are so legit that he should be recruited by the Air Force. Watch as he does loop-de-loops around a moving train, weaves through tight bridges, and even scares the conductor enough so he slams his window shut.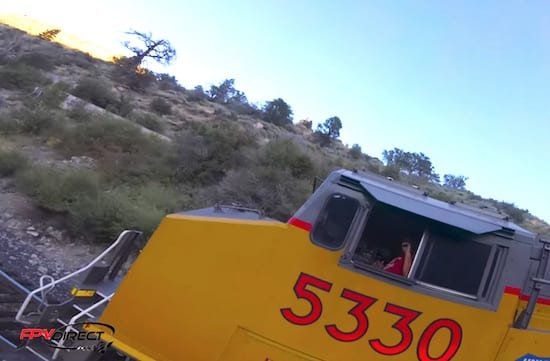 Check it out:
Not sure if this is going to boost drone sales or completely take them off the market but stay tuned. There's more epic adventures on the way.
Here's some inspiration: Meet the Man Who Waits in Line for a Living!
Images Via