Can ostriches ski? And, a much better question: why is the skiing abilities of these gangly flightless birds even a point of inquiry?
Yes, the question may seem ridiculous but enough people felt the need to ask it that the fact-checkers over at Snopes provided an answer.
Disappointingly, Snopes rated the claim that "a video shows a group of ostriches skiing down a mountain" as false.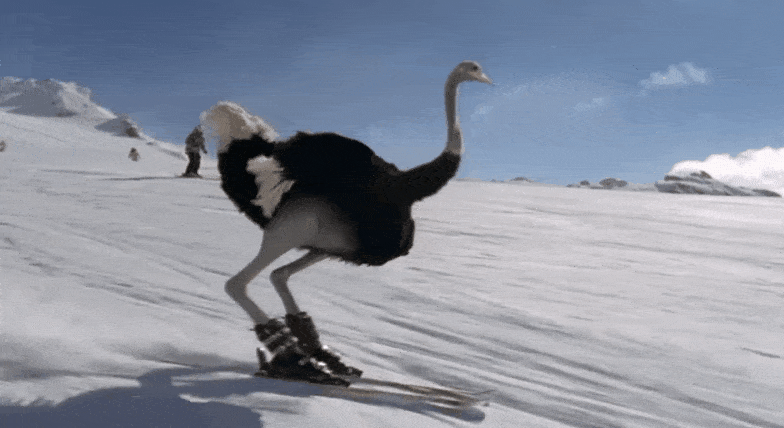 Where did these rumours start? Of course, a Japanese advertisement.
Japan is known for its eccentric commercials and this incredible tourism campaign by Tokyo-based ad agency Tugboat is no different.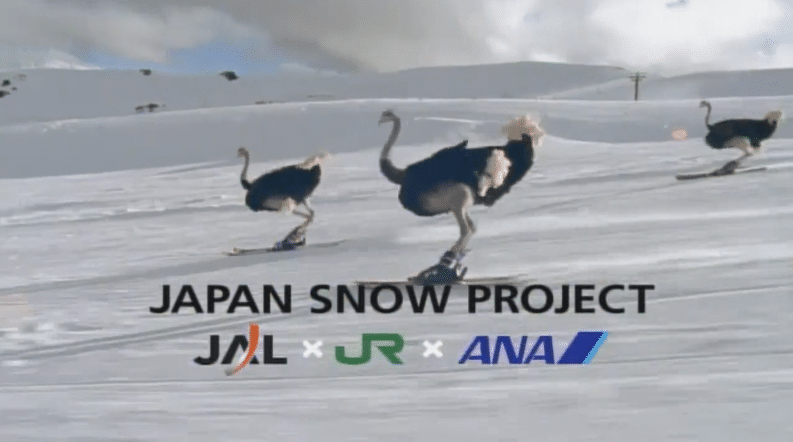 Created to promote tourism, skiing, and train travel in Japan, the (clearly successful) ad campaign developed a cult-like status in the country.
Kan Taniguchi, Tugboat's marketing director, believed an ostrich would be the perfect subject for two reasons: (1) The bird's speed could be associated with Japan's bullet train, and (2) the sight of a skiing ostrich would be strange, but memorable:
The campaign started last year, with a single ostrich, and was ranked the fourth-most-remembered among 4,700 spots in monthly awareness tests by a local research company. This year, there are three ostriches because Japan Air Lines and All Nippon joined Japan Railway's campaign.

There are also posters at every train station in Japan, and Japan Railway's Web site features an animated ski scene, with the ostriches and a variety of other creatures like a fuchsia camel lining up for the ski lift.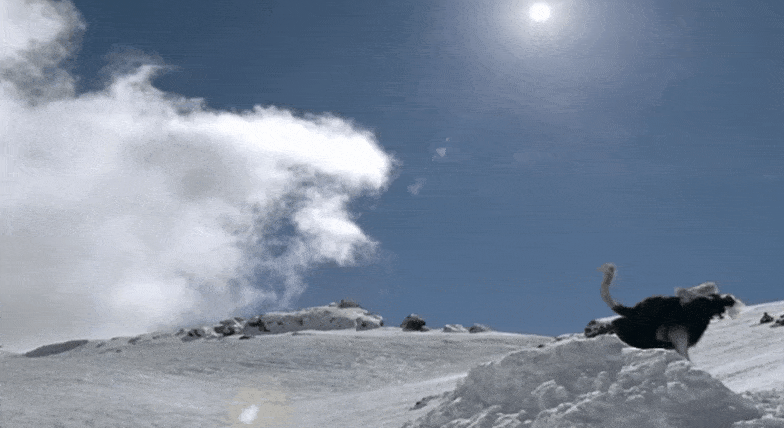 As lifelike as they may appear on the slopes, these 'skiing ostriches' are actually the result of impressive digital affects – mixed videos of professional skiers in ostrich costumes and general footage of ostriches at a studio.
One Youtube commenter knows what's really up though:

Read more: New Zealand Government Release Brilliant Advert Reminding Parents to Talk to Their Kids About Porn