Sarah Bailey, from Ohio, received an unexpected message from Taylor Swift after her family set their light display to Swift's Christmas song 'Christmas Tree Farm.'
The light show, which is an annual event for the Bailey family, featured Swift's song, released in 2019, alongside hits like 'Underneath the Tree' by Kelly Clarkson and 'All I Want for Christmas' by Mariah Carey.
However, it was Swift that Bailey called 'my favourite artist of all time' in the caption to the Instagram post of their lights that went viral. And it was Swift who responded to the light display.
What did Swift say?
In an Instagram DM, Swift wrote:
"Sarah! I loved your family's Christmas lights show!!! Thank you (and your dad) so much for using 'Christmas Tree Farm' to create such a fun spectacle," Swift wrote. "I really love how you've chosen to give back by mentioning your local food bank. I've made a donation to Our Community Hunger Center in your hometown. Happy Holidays!"
When she first noticed the DM, Bailey said she 'screamed and jumped up. I immediately called everyone I know.' In a later Instagram post, where she posted the message from Swift, she wrote: 'IM FREAKING OUT OMFG TAYLOR SWIFT SAW OUR CHRISTMAS LIGHTS VIDEO AND MESSAGED ME OMG OMG OMG.'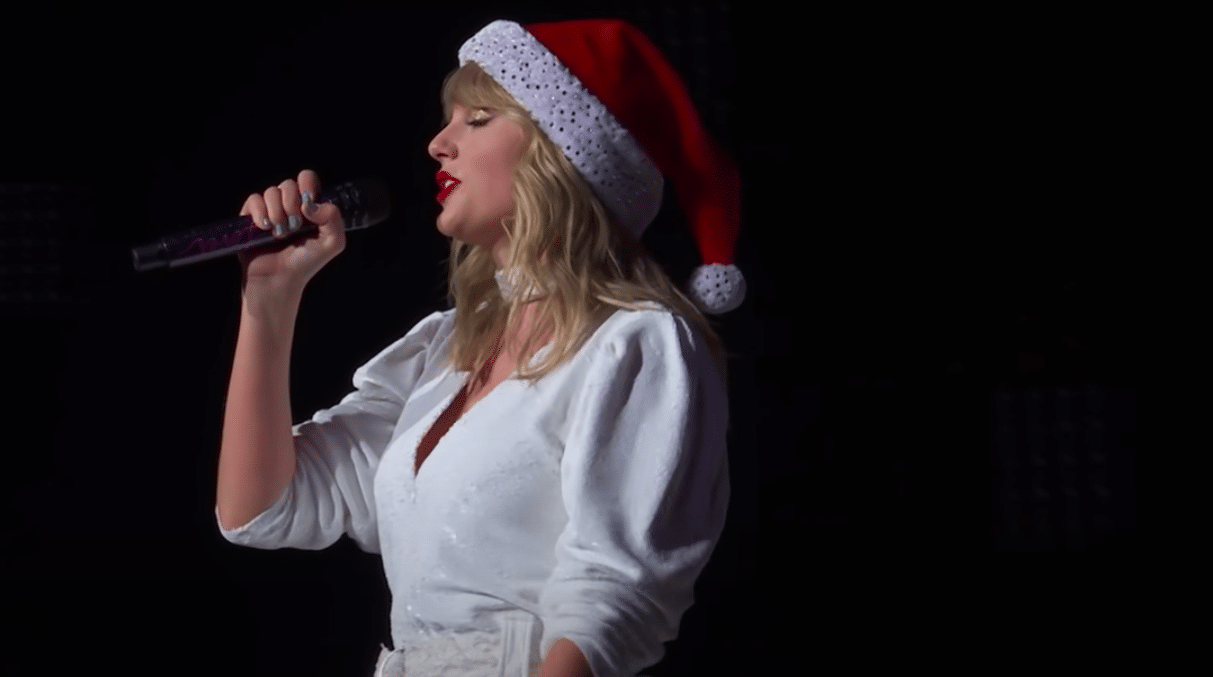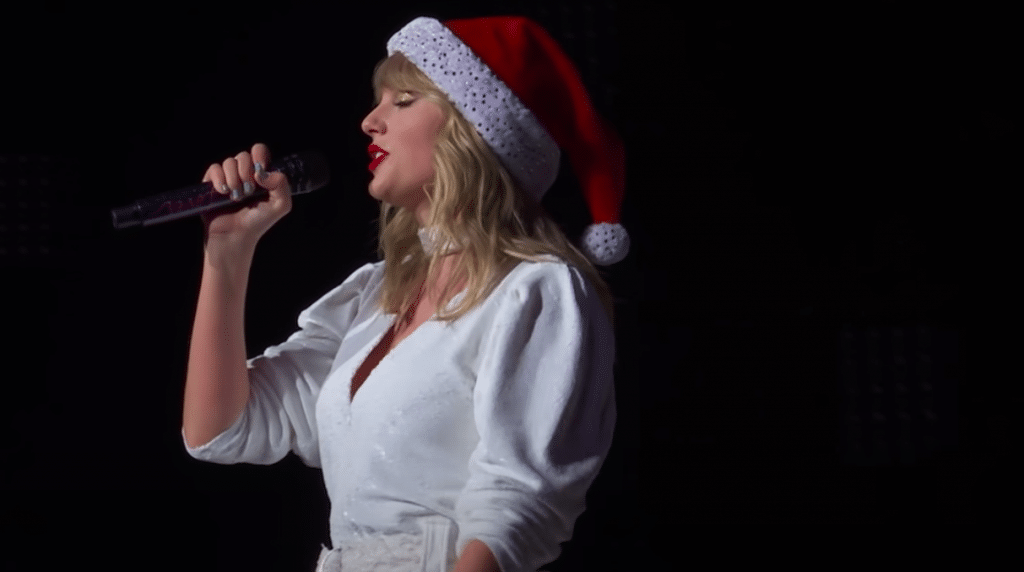 Swift's donation to Our Community Hunger Centre was spurred by the Bailey family's commitment to a good cause alongside the light show. The show provided a COVID-19 safe way to drop off donations for a local food bank.
When speaking of the difference Swift's donation made, Bailey said that the previous year saw around '230 pounds of food, and $550 money donations.' With Swift's donation, this year has likely skyrocketed in comparison.
For other extreme Christmas decorations, why not check out 2019's peeing Santa in Manchester?