Images Via
Yep! You've heard it right. One of MTV's most groundbreaking shows of the 2000's, has made its way back to the mainstream on June 3rd. But this time, not on your regular old television set, on your phone. More specifically on Snapchat.
For those of you who are not familiar with this show. MTV Cribs takes the viewers into the home or immaculate "cribs" of the top celebrities. Everything from their gold encrusted toilet seat to their double pane glass floors will be see from the palm of your hand. (That is if you have Snapchat).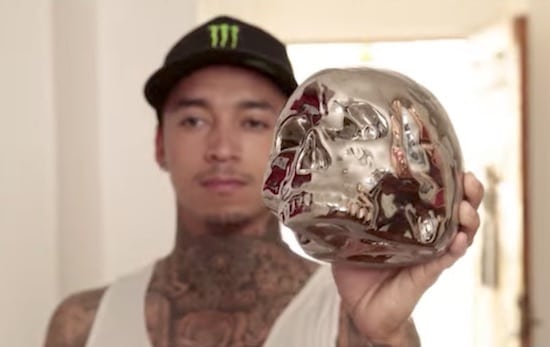 However, unlike the original 30 minute look into the 15 car garage or walk in closet made aquarium of Lil Wayne or Tony Hawk; MTV Cribs will be live on Snapchat for a good 48 hours. Double the airtime than the average 24 hour Snapchat story us plebeians post.
Airing each episode long enough for you to picture yourself relaxing in one of Beyonce's four pools. Or just in Steve Aoki's home studio vibing to the latest beats! What's admittedly great about this new platform is the ease. Since the majority of people from age 9 to 99 are on snapchat; everyone and their grandmothers will be able to indulge in MTV Cribs.
As mentioned earlier some of the people who will be featured in MTV Cribs on Snapchat are, DJ and Record Producer: Steve Aoki, Renowned Millennial and Professional Skateboarder (shown to the right) : Nyjah Huston and Von Miller; the outside linebacker for the Denver Broncos, just to name a few.
Overall, the kids of the 90's will be jumping for joy in knowing that one of the shows from their generation has found its way back to the eyes of many.
If you thought the coming back of MTV Cribs was a trip to the past, check out the possible rebirth of the 90's kid classic "Animaniacs".