Image Via
We've seen those advertisements. A picture of a celebrity holding a weight-loss tea, swearing by its fat-blasting effects. A magazine shamelessly promoting the next great workout machine. They're purposefully placed and targeted ads designed to make consumers throw their money at a company about which they know nothing.
But while most folks have learned that these types of endorsements are simply money-grubbing ads, a far more insidious propaganda has cropped up in their place.
Almost 2.7 billion people worldwide use social media in some form. The myriad platforms are a great way to reach many at once. Sometimes, however, the ability to appeal to the masses has its dark side.
The scheme
The conversations are taking place all over social media – DMs, selling pages, community groups. Friendly, chatty users post language like:
"Any1 looking for a loan I had a good experience with this company #ad."

"Hi if you're looking for a loan then try this they really helped me out and you can get your money really quick."
These posts sound harmless enough on the surface, right? Behind the screens, however, advertisers are selling high interest-rate loans with some charging as much as 1,000% interest.
More often than not, the advertisers sneakily work in pairs. One person posts: "Anyone know where I can get a quick loan without a guarantor? #ad."
Another poster will reply with a suggestion (or even a broker link): "I had £800 last Christmas off them and the really helped me out #ad." The reply suggests the loan is a review rather than an ad.
The addition of the hashtag is the only indication that these posts are advertisements and not legitimate loan offerings. The schemers reel people in by promoting "great loan deals" and linking to the "helpful" brokers. The ads promise to help those with poor credit easily receive loans.
Sadly, and unbeknownst to those desperately trying to salvage their credit, some of the loans being sold this way have APRs amounting to more than 1,000%. Even worse? No one knows if these advertisements are posted by genuine people earning commission or bots programmed to sell the loans.
Social media advertising is becoming a major industry, as it's an exceptionally easy way for people to make money. One can promote products and services online from the comfort of a couch or work with larger brands if he/she wants. While there is certainly no shortage of social media advertising, it's difficult to quantify just how much it occurs since many social media groups – where these loan ads are posted – are closed to non-members.
In an attempt to learn more about these malicious advertising schemes, news outlet The Independent even reached out to eight people confirmed to be selling loans. None responded for interview. Interestingly, however, all eight sellers deleted their posts within hours of being contacted by the newspaper. Fishy.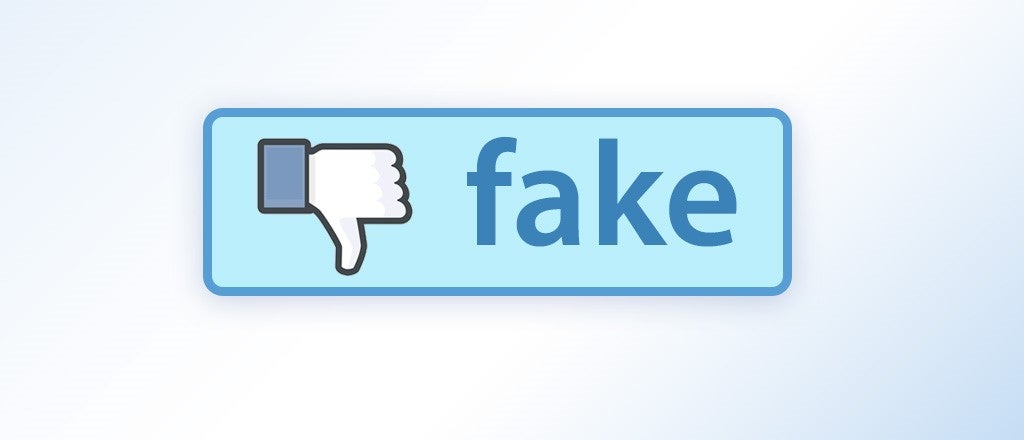 You're suspect
Blogger Charlotte Burns, the mastermind behind LottyEarns, recently wrote a piece warning readers about the risks of applying for loans on social media. As if it wasn't obvious that getting a loan through social media is something one should not do, there are people out there who don't recognize these are ads.
Burns writes,
"If you're super savvy with online selling, you may know what #ad stands for. There will be thousands of people who don't know what that means who will be duped by the way the advert is set out. However, even if you do know what #ad means, you could still easily miss it.

And that's the key thing for me – people have advert expectations. They know when a celebrity is holding a weight-loss tea that they expect it to be an advert or when a magazine is flogging a product – we expect adverts to feature here.

But we aren't used to or expecting adverts in places where brands aren't supposed to live. They don't look like adverts – it looks organic. It's insidious."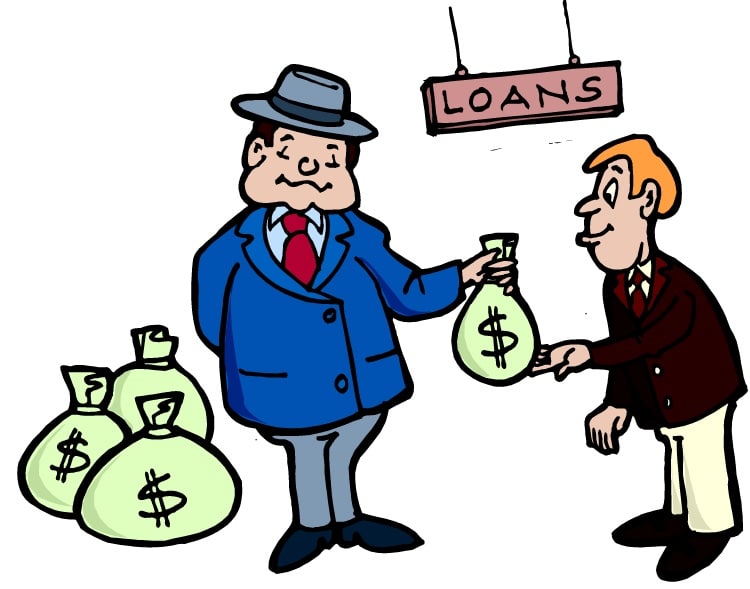 No, really, not unlawful at all
In 2015, the Financial Conduct Authority announced guidelines on social media financial promotions. Companies were obligated to provide customers with fair, clear, and not misleading information. Well, duh.
What makes the advertisements particularly deceptive is their seemingly innocent appearance. Many are posed as natural conversations with people seeking advice. The Independent even noticed that two of the posts that were indeed ads didn't include "#ad". Moreover, there were several legitimate do-gooders who responded with helpful information on where to apply for loans. So how are susceptible folks supposed to tell which posts are genuine?
In 2016, newly revised guidance warned against advertisements downplaying short-term, high-interest loans. The Advertising Standards Agency stated "adverts must not place undue emphasis on the speed and ease of access to a loan, the promotion of a loan for non-essential purchases or as a solution to financial difficulties."
In many of the advertisements observed by The Independent, the loans were suggested as a means to pay for holiday gifts. Not only did this messaging appeal to people's emotions, but the ease and quickness of receiving the cash was especially attractive. Is this sort of social media loan selling legal? This part is unclear as of yet.
Burns further stated,
"Facebook groups are the modern-day community centers where people seek advice and friendship from peers in their local community. Getting financial advice from untrained people in these groups is far from ideal, even when intentions are good, but now we need to factor in that there are paid people in there flogging loans as if it is genuine advice: it's dangerous.
Commenting on such ads, a Facebook spokesperson had the following to say,
"We don't want any fraudulent or misleading behavior on Facebook, full stop. Scammers are bad for people, and they're bad for our business so we are constantly working to identify and shut down this kind of activity. We urge people to keep using our reporting tools to let us know if there is something on Facebook that shouldn't be, so we can take action."
Regardless of whether these advertisements are legal, everyone on social media should be wary of such posts. Though networking platforms give us more connection and access than ever, they're really not the place to be seeking financial help. The smartest and safest bet has always been to approach a bank or other secure financial institution with loan questions.
For help securing a loan: Bad Credit Site can match you with the cheapest lender in the UK likely to say yes to you, for free.
Need to separate fact from fiction? Here are 5 myths about online loans.