A whale-watching museum in Norway will be built in the shape of a fin to help visitors get closer to the sea creatures than ever before.
Fittingly called "The Whale," the building will open to the public in 2022 in Andenes on the island of Andøya. It is situated about 300km north of the Arctic Circle.
Andøya boasts a deep-sea canyon, perfect for whale-watching. The whales are able to come closer to shorelines to feed, enabling up close viewing.
The Whale will house exhibition spaces, offices, a café, and a gift store. These constructions will all reside in the fin-shaped building.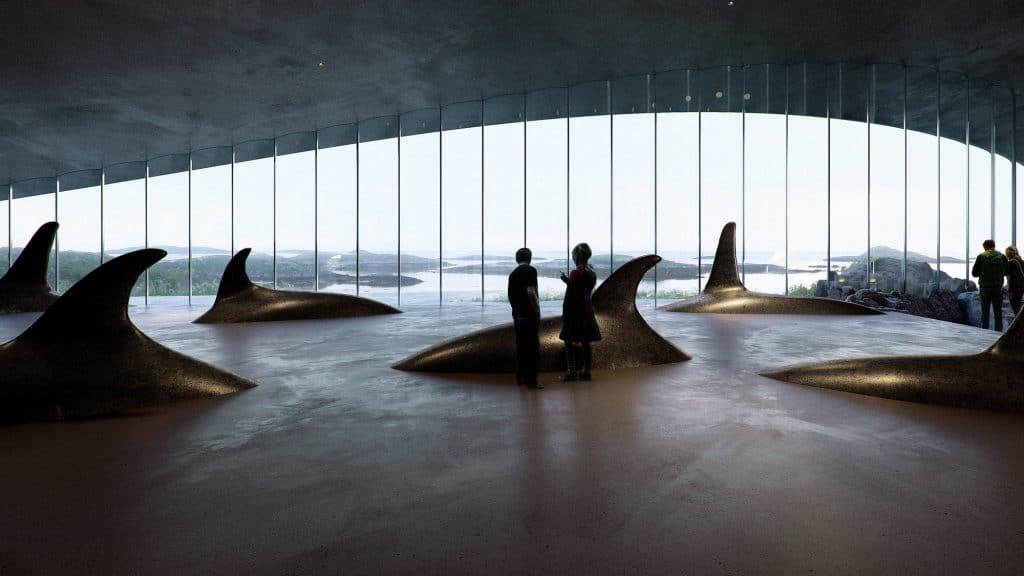 Visitors will be able to view the landscape, and observe whales through floor-to-ceiling windows. They can also ascend to the roof, which will be paved with natural stone and supported with railings.
The building was designed by Danish studio Dorte Mandrup. The Whale won a competition for its minimalist structure. The building rises out of the ground with the center housed in a cavity beneath, and from the ocean it will resemble a whale's fin.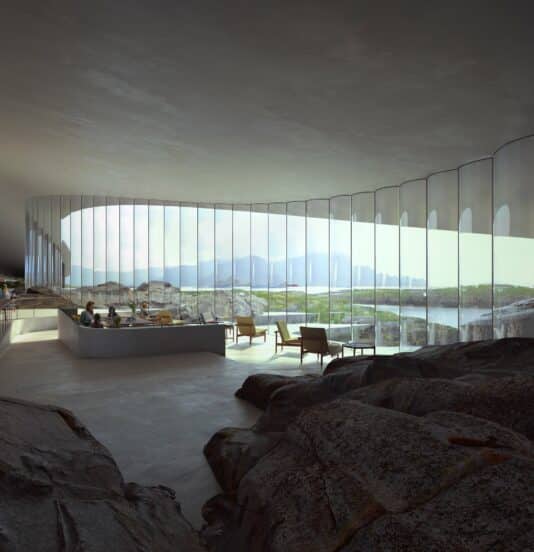 Founder and creative director Dorte Mandrup said. "the landscape above and under the water is one continuous skin, making the surface of the water the only division between above and below'.
Mandrup hopes The Whale will "inspire and open a way for a meeting between human and whale, culture, and nature through art, science, and architecture."