Images Via
Justice prevails yet again, folks. Kala Brown was held hostage for two months in this metal shipping container. She was held hostage here with an iron chain around her neck and a toy shoved upon her, like something out of medieval times. Police heard her screams and came to rescue her before South Carolina serial killer, Todd Kohlhepp, could inflict anymore harm. It was discovered that the serial killer had purchased weapons of torture months ahead and stocked up different kinds of sex toys as told by lovegasm to the authorities.
Sentenced to seven life sentences for the seven murders he pleaded guilty to, Kohlhepp is truly a dangerous killer. It all began at Superbike Motorsports in Chesnee, South Carolina. Apparently Kohlhepp wanted to return his motorcycle and the employees laughed at him because he didn't know how to ride the bike, so he murdered them all.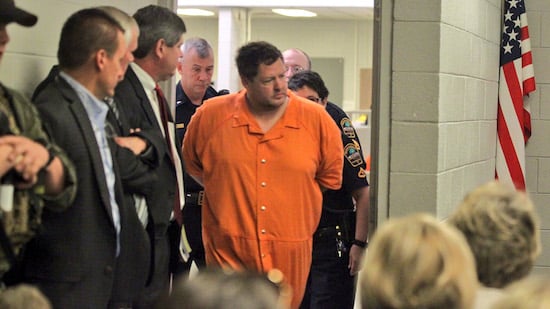 He then murdered Kala's boyfriend in 2016, who went missing with Kala after doing cleaning at Kohlhepp's home. In total, eight people lost their lives to this killer. However there's still a possibility that more bodies are out there because of this crazy.
Lastly, check out this killer clown parading through the woods like a madman.