U.S. households have recently been receiving uncanny packets of seeds from China, raising environmental concerns.
CBS News has reported that all 50 states have now received these unusual packets of seeds, falsely being labelled as 'jewelry'. The USDA is working on testing the contents of these seeds, but for now, there is no knowing what these seeds may contain.
The USDA advises anyone who has received these strange packages to notify their State Plant Regulatory Official. Until given professional instructions, it is recommended that you do not touch the seeds, keep them out of reach from children and pets, and hold onto the shipping label until further notice.
Concerns regarding the seeds stem from the possibility that they may contain an 'invasive species', posing a threat to the native plants and wildlife in the U.S.
However, the emergence of these seeds may be nothing more than an online scam. The Whitehouse Police Department recently updated their Facebook page, claiming the seeds' arrival to most likely be tied to 'brushing'. They stated:
"A brushing scam is an exploit by a vendor used to bolster product ratings and increase visibility online by shipping an inexpensive product to an unwitting receiver and then submitting positive reviews on the receiver's behalf under the guise of a verified owner"

Whitehouse Police Department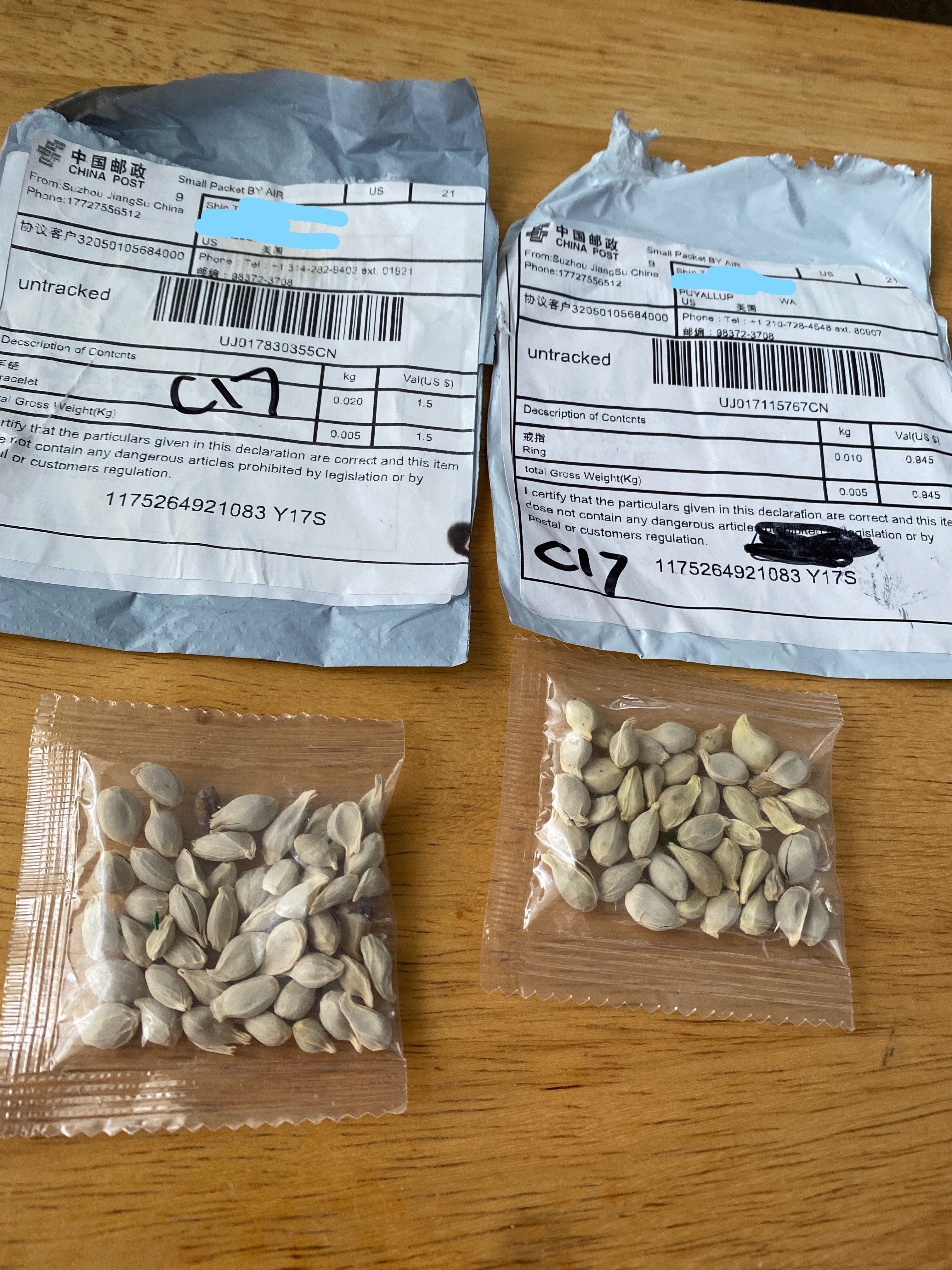 At this time, the intentions behind the packaging of the seeds, as well as its contents, are uncertain. Therefore, it is best to leave the seeds untouched if received, immediately contacting your State plant regulatory official, APHIS State plant health director, or the USDA Animal and Plant Health Inspection Service Anti-Smuggling hotline at 1-800-877-3835.