Two White people in California have been reported for painting over a huge 'Black Lives Matter' mural on the street. The big, bold yellow letters have been trending across the country as a symbol of solidarity against inequality.
Now, two Trump supports took it upon themselves to take time out of their lives to destroy the mural in the name of all lives matter. Idiots right? Stupidity in its rawest form. The scum of the Earth. My thoughts too, but war is never won from anger.
Originally I was going to rail these two imbeciles, identified as David Nelson and Nichole Anderson, for their oblivion to racism and blind support for a president who has been compared to Hitler on many occasions. If you're reading this and a fire is brewing in you too, that's okay. Breath.
This couple, now facing hate crime charges, should be used as an example of what we are fighting against here in America. It is this demographic of not quite racist people and slightly undereducated people that allow mistreatment to continue. You have to think, if most of America's population is within this category, drastic reform isn't going to happen.
It might be bold of me to say this, but I don't think the stark racists are what's holding my country back– it's normal people. This couple, bless their hearts, are blinded by their own privilege. White privilege doesn't always come in the form of oppression. Sometimes it's honestly just not knowing it exist. I bet they look around and see people of all shades and say 'see we're not racist'.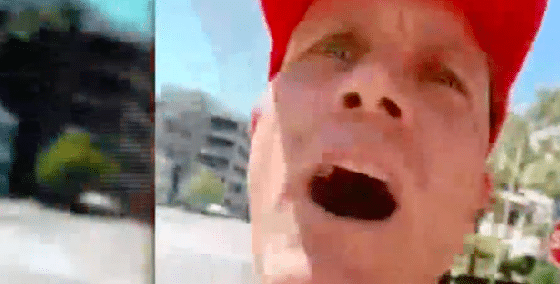 The people out marching and protesting are the one's who woke up and realized it takes an army to get things done. The rest are either still asleep at the wheel or driving in the wrong direction.
It makes me furious to see people still so ignorant and such a waste of space for the future of the world. What we need is to educate! As much as I believe in correcting wrongs, there are just some people who don't change. Especially white trash Americans.
The best we can do is wait for them to die off, the rest of us can handle it from here.