You're just minding your own business driving down the highway, chit-chatting with your brother. Yeah, a pandemic has gripped the world and changed nearly everything we do on a daily basis, but driving is still pretty normal. You've got your eyes on the road, hands at ten and two when you see it. It's small at first, but you realize it's getting real close real quick. Before you can even register what it is—a brick maybe?—you hear a shatter to your right. You look over to find your brother, a little cut up, and with a living turtle lodged in your windshield.
No, this isn't a match of Mario Kart gone wrong, this is a real incident that happened to Latonya Lark, a small business owner from Savanna, GA, and her brother Kevin Grant. UNILAD reports that on May 12th the siblings were driving down a Truman Parkway near Savanna. Suddenly, a flying object started hurtling towards the passenger side of the vehicle. In the blink of an eye, a turtle smashed into her windshield, giving her brother some minor lacerations. Lark was unharmed, but her car had to be towed away.
In a post on Facebook where Lark shared photos of the accident, she highlighted how important it is to be alert while driving. 'If people are not paying attention to the road," she said, "… you know, whoever hit that turtle, they had to have been flying." She later concluded, "I am fine but disturbed."
Local authorities believe that the turtle may have been knocked airborne by another vehicle, supporting Lark's case against reckless driving. Additionally, the fact that the siblings were left relatively unscathed was quite serendipitous. Speaking to local news channel WSAV, Lark highlighted that, "… the police officer said if that glass wasn't as thick as it was and I didn't slow down the way I did when I saw the object coming, it would've been disastrous."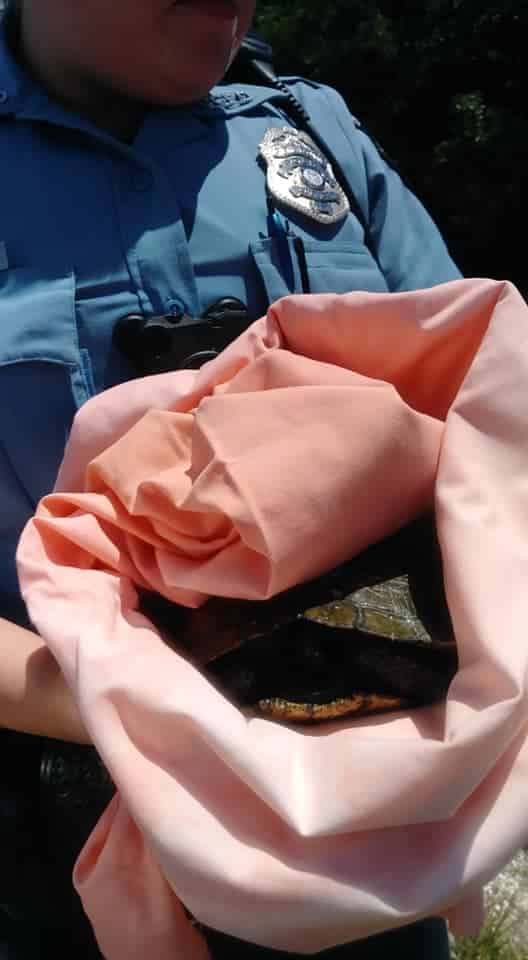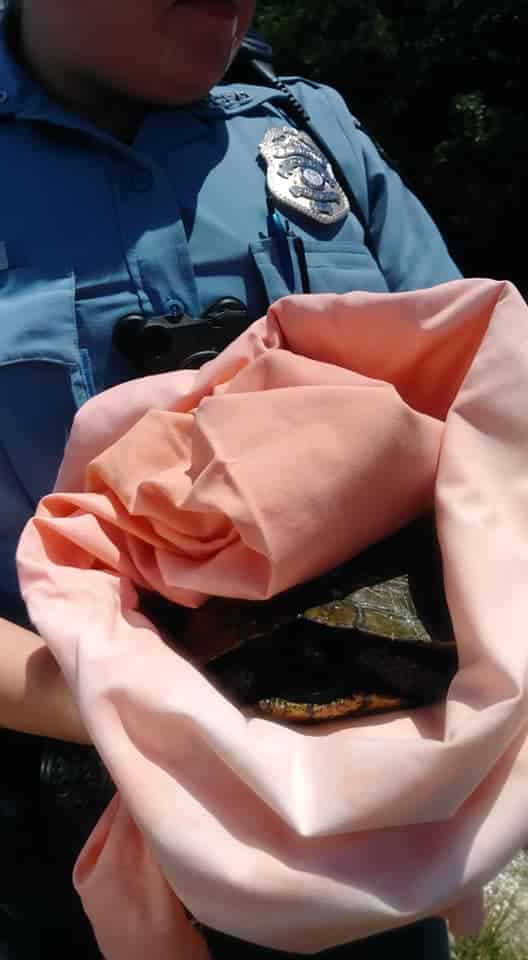 While Lark and her brother were left with no serious damage from the accident, the same cannot be said of the turtle. On the day of the crash, the turtle was taken to Savannah Animal Care for treatment but still lost a leg. Later, on May 26th, Lark called the center to check in on Mr. Turtle, as she called him, only to learn that he had passed away due to blood loss.
While the loss of the late Mr. Turtle saddens us deeply, we are happy that Lark and Grant were safe. If the mistreatment and untimely death of this poor turtle left you upset or sadden, consider checking out our article on how a conservation group is using Breaking Bad to hunt down turtle poachers.