The International Swimming Federation has rejected the use of Soul Cap, an inclusive swimwear, on the grounds that it does not 'fit the natural form of the head'.
Swimming caps designed to better fit natural black hair and instigate a more inclusive range of swimwear on the market, have been rejected from use in the Olympics.
Soul Cap, founded by friends Toks Ahmed and Michael Chapman, has provided over 40,000 caps to swimmers worldwide. The brand has also partnered with Alice Dearing, who recently qualified to become the first black female swimmer on the Olympic GB team.
However, Soul Cap's bid to be approved for competition swimming has been denied by the International swimming Federation (FINA).
FINA defended this decision, stating that the caps do not 'fit the natural form of the head' and to its 'best knowledge, the athletes competing at the international events never used, neither require to use, caps of such size and configuration'.
A huge thanks to all who have supported us and our work so far. We don't see this as a set back, but a chance to open up a dialogue to make a bigger difference in aquatics.

Michael & Toks#SwimForAll pic.twitter.com/nMiS5cEHXI

— SOUL CAP (@soulcapofficial) June 30, 2021
Ahmed and Chapman said that the decision was a 'failure to acknowledge the diversity of competitive swimmers.'
Indeed, the original swimming cap was made by Speedo in the 1950s, but as Ahmed and Chapman have pointed out, does not cater for natural black hair. They believe the rejection comes 'from lack of thought, without full consideration for diversity and the different requirements non-white athletes may have.'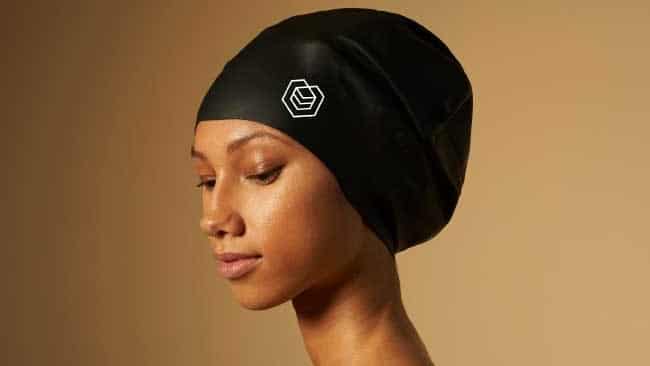 Recent figures from Sport England found 95% of black adults and 80% of black children do not swim.
Alice Dearing was selected for Team GB following her triumph qualifying fourth in an event heat of 47 in Portugal last month, and will be the first black female swimmer to represent Britain.
This comes after Kevin Burns became Britain's first black Olympic swimmer in 1976. Paul Marshall followed after competing in the 1980 Moscow Olympics. Dearing will be the third black British swimmer to compete at this level.
Clearly, we still have a long way to go in fairly representing all identities and making opportunities more inclusive. Read more about a step in the right direction, as The Simpson' Hank Azaria personally apologises for his role as Apu.
---