Albert marches to his own tune and totes a bag of tricks all his own. This isn't just a part, it's a three-song onslaught of how-in-hell clips that'll make your head spin. Buckle up.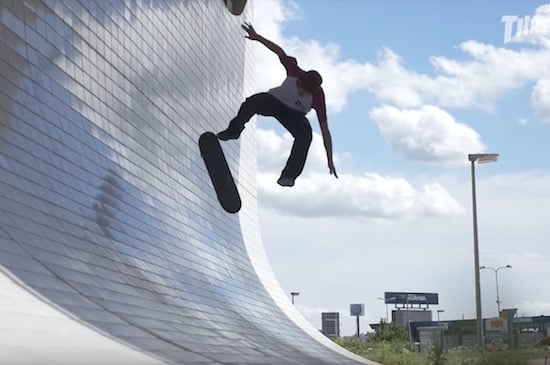 THRASHER Magazine is and always will be, the sh*t.
This dude Albert Nyberg is insanely good. Throwing down 360 hardflips like its nothing.. and a f*cking lazer back tail?? SOTY material forsure.
If you wanna see more amazing skateboarding, check out Jamie Foy's 'Welcome To Deathwish' pro debut. 
Images Via