Images Via
South Korea has been treated to some epic BMX performances from Alex Kennedy, Kilian Roth and Devon Smillie.
These guys are absolutely amazing!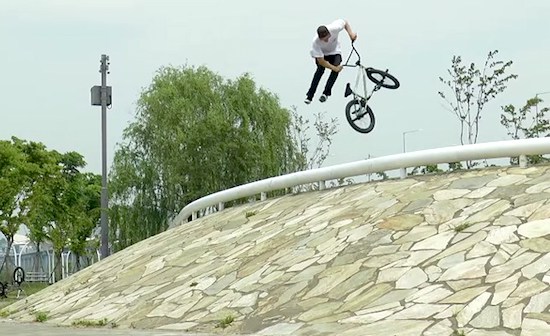 Not needing specially built stadiums or parks, they have used the city of Seoul as their playground!
This amazing video shows their skills as well as some of the locals giving them a run for their money.
Inspires us to get back on the bikes and brush up our own skills. Not that I had too many to begin with…
Get out and have a go, although please always be safe, no one wants to break their leg.
You never know where they will hit next.
Check loads more vids on Ride BMX!
Loved the skill? You should totally check out what this daredevil did!