This winter, pair skater Timothy LeDuc has become the first openly nonbinary Olympic athlete in history––or perhaps, theirstory.
In addition to being the first openly nonbinary athlete to qualify for and compete at the Olympics, they were also the first openly gay skater to win at the U.S. Championships meet. 31-year-old Timothy LeDuc is a pair skater for the United States and a two-time winner of the U.S. National Champion (2019 and 2022).
LeDuc first came out as gay when they were 18. They were surrounded by Christian community members who pressured them to undergo conversion therapy, but LeDuc refused. In 2021, LeDuc came out as non-binary. Now, LeDuc says they walk with their family in Trans Pride and Pride marches.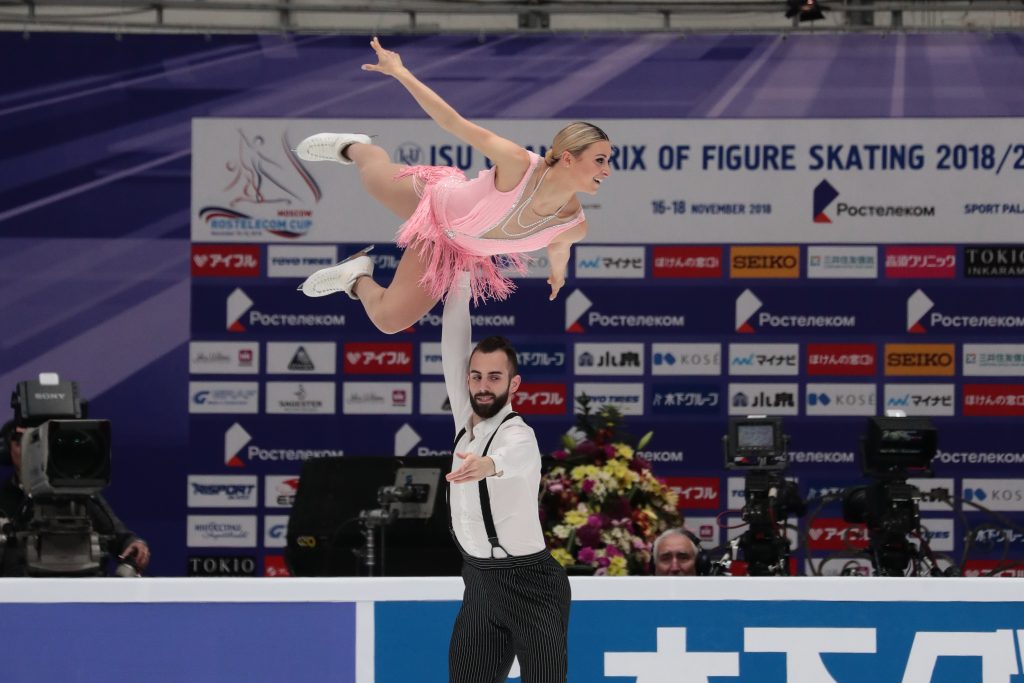 "From the time I was young," LeDuc explains, "I understood I didn't fit very neatly into what was expected of me in terms of masculinity and manhood. But I also learned very quickly how I had to conform to those things for safety, to be taken seriously to find my success."
In 2014, after a childhood and adolescence of diligent skating, LeDuc made the unconventional decision to spend two years skating on cruise ships before reentering the professional skating world. After they placed seventh in the United States Championships with previous partner DeeDee Leng, LeDuc decided to join the Royal Caribbean Cruise line as a performance skater.
In this role, LeDuc was required to perfect the triple jump––a notorious weak point for United States skaters––and on an ever-shifting ice rink too. The ship's constant movement meant the ice might tilt up to three degrees under skaters while they were performing. "Sometimes the ice will show up a lot sooner than you expect or a lot later than you expect," LeDuc elaborated.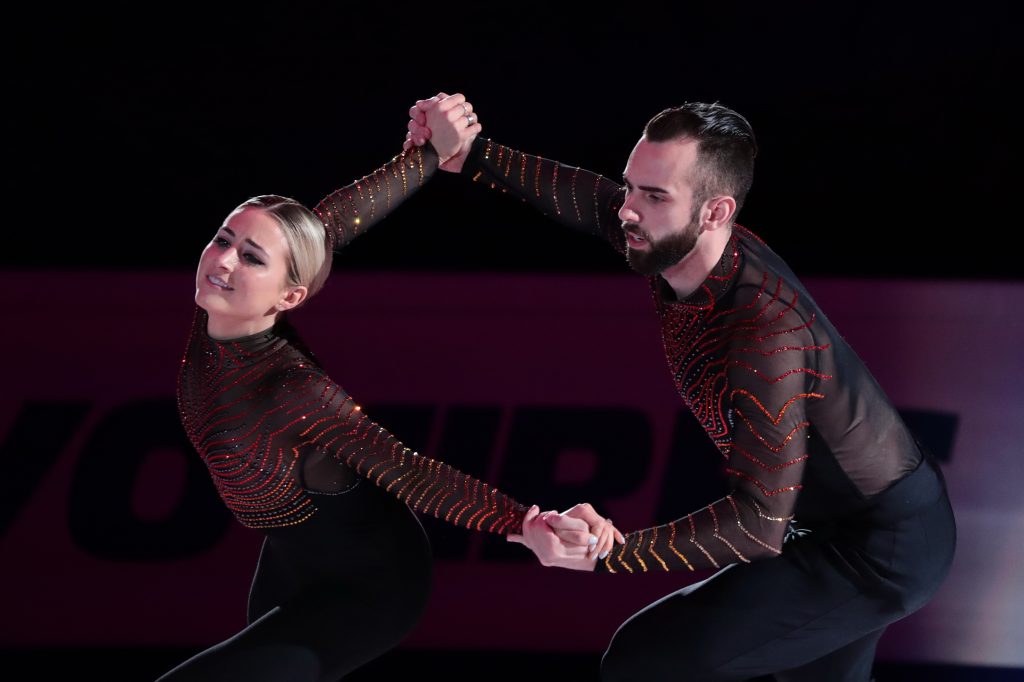 It was on this uneven (and tiny!) rink that LeDuc trained for two years, learning the ropes of costume-clad show business, as well as new jumps from acrobats on board. By the time they returned to dry land to continue their skating career, LeDuc had grown physically and mentally.
U.S. Figure Skating high-performance director Mitch Moyer immediately saw LeDuc's skill upon their return, and in 2016, LeDuc formally returned to the sport. This was when LeDuc and partner Cain-Gribble joined forces.
Pairs skating, as many pair sports are, is an extremely gendered sport. Potential partnerships are rigidly defined according to concepts of masculinity and femininity. LeDuc's empowered authenticity in competition and in their identity has opened a radical space of freedom and acceptance in figure skating, the world of sports, and the nuance of personal identity at large.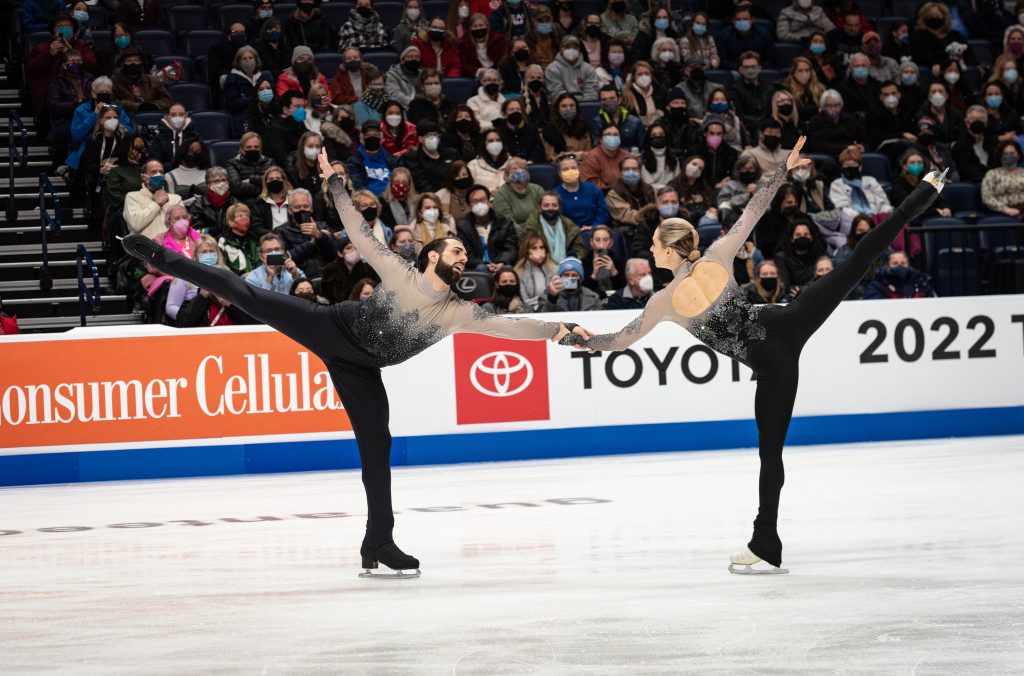 "Hopefully people watching this feel that there is space for them to come into figure skating and for them to be able to celebrate what makes them different" Timothy LeDuc said.
On Friday, February 18, Cain-Gribble and LeDuc performed and placed seventh, entering the free skate in the top 10. The other United States pair skate team, Alexa Knierim and Brandon Frazier, will enter the free skate in sixth place.
Unfortunately, LeDuc and their partner Ashley Cain-Gribble are not expected to medal on Friday, having entered the Games as the United States' second-best figure skating pairs team––a sport and a discipline that is historically not the United States' highest-performing. Despite their results, however, LeDuc's presence on the international Olympics platform is a celebration itself, both as a testament to LeDuc's perseverance and the strength of nonbinary, trans, and queer people around the world.
Interested in reading more about this year's Winter Olympics? Click here to read about the Jamaican bobsled team that's bringing 1993's movie Cool Runnings to life again.